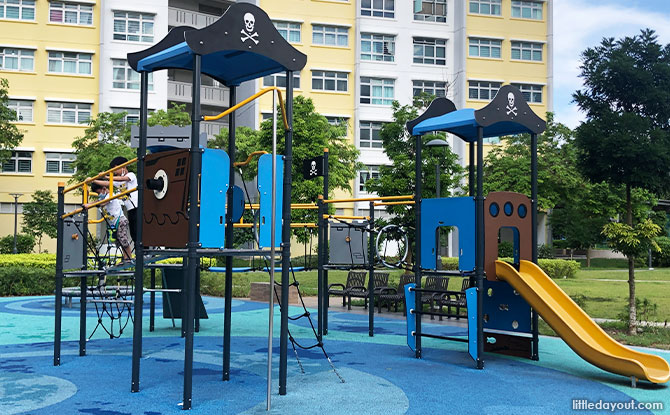 Play @ West Tampines is a green space that serves the surrounding residential neighbourhood. It is located opposite Temasek Polytechnic near block 897 at Tampines street 81.
---
Playground at Play @ West Tampines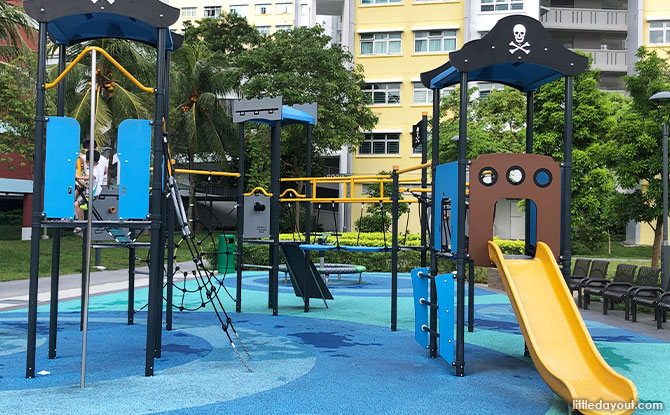 The neighbourhood Play @ West playground in Tampines has a central structure with some slides and play panels to keep young children entertained. The playground follows a pirate ship theme and has a single yellow slide and various climbing ropes as well as a bridge.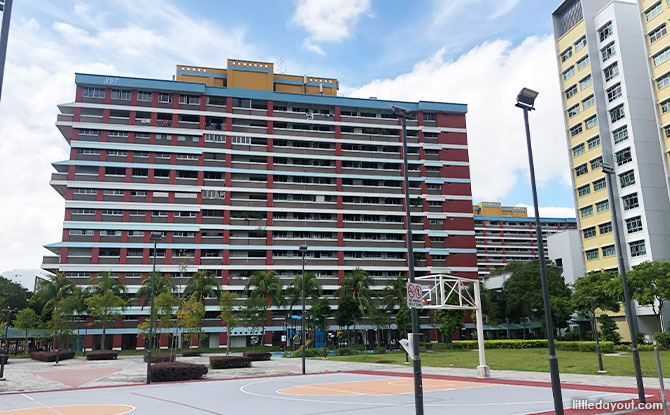 Next to the playground is a basketball court that residents around the area and play in. The basketball court is well maintained and would be a great spot to hang out and get some good exercise after school or work.
---
Fitness Corner at Play @ West Tampines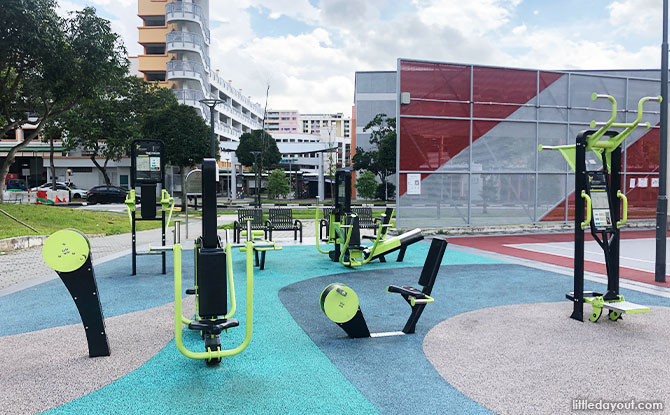 There is also a fitness corner with many different types of equipment at Play @ West. The equipment is coloured in a green and black and has a variety of machine that is sure to enable residents to get a good workout. There are stationary cycling bikes, as well as machines to train the upper body.
There is a walking, jogging and running path that has distance markings on the floor to easily keep track of the distance that one has jogged or ran.
---
Playground near Tampines Block 890
A slight distance away is the playground near Block 890. This playground has a central netted structure shaped like a 3D star that kids can climb on.
The different points of entry make it a fun space for multiple kids to play together at a time. There are also some seesaws that toddlers can bounce on, as well as interactive panels with play elements such as tic-tac-toe or other movable boards.
---
Play @ West Tampines
Block 897, Tampines Street 81