We love photobooks! They make great presents, mementos for vacations, recording those baby milestones and capturing the best memories in family life. There are plenty of options to choose from when it comes to photo books in Singapore, ranging in price, quality, design of books.
Tips on Photo Book Design Options
What do the various options mean? Depending on your budget as well as ongoing promotions, you can choose from "lay flat" books meaning, books that allow pages to be flipped flat on the table which makes browsing a lot easier. You can also determine on number of pages, thickness of pages, paper choices and quality of print. Design templates are also aplenty to choose from depending on which site or photo printing shop you go to.
Firstly, for your very first project on your baby's photos or memories from a trip, or a photobook for grandparents – start small! We reckon about 8 to 16 pages is enough for a first attempt. Unless you want a random mix of photos, we recommend fewer pages to aid in the storyboarding and less of a headache as you try to fill the pages. More is not necessarily better!
Secondly, plan ahead. There are deadlines by which photobook vouchers (sent upon payment) are used. While you can usually ask for an extension, set aside time to design the photobooks a few weeks before the deadline.
Also, select the pictures you want to use beforehand. Try to be selective in picture quality as this affects the outcome of the book. Higher resolution pictures are better in print, compared to fuzzy-looking ones. If it's a photobook on family, be sure to include all faces of the family (regardless of popularity) lest someone gets left out, resulting in more unwelcome family drama.
Want to make the photobook an even more memorable keepsake? Weave a story based on the photos!
Instead of using dates, places of interest as captions, how about writing a simple story based on the holiday pictures and funny ones based on your child's expressions? Or even write an adventure the family or siblings went on, or a funny autobiography with anecdotes and quotes. Apart from pictures, "darndest" things the kids said or quotes from Granny will make for unforgettable memories that can be passed on for generations.
Now who to go to for printing of photobooks? Let's check out the list of places where you can get photo book in Singapore done!
Where to Get Photo books in Singapore Printed
Photobook Singapore
Photobook Singapore is my go-to for designing and printing photobooks. The album editor is easy to use and there are plenty of options for templates, colours and photobook options. Photobook Singapore also offers canvas prints, mug prints and customized calendars. There are also frequent promotions, so look out for those!
Optimal Print

Printed in Singapore, Optimal Print offers speedy delivery and thus may be helpful for last minute giftings. Books are also printed using eco-friendly paper. Upload photos from Facebook, Instagram and Google photos easily.
Photojaanic
Personalise your gifts with a choice of softcover, hardcover photobooks. Founded in Goa, Photojaanic is located in 5 countries. Photojaanic's options are simpler, suitable for those who prefer minimalist designs.
Photobookjoy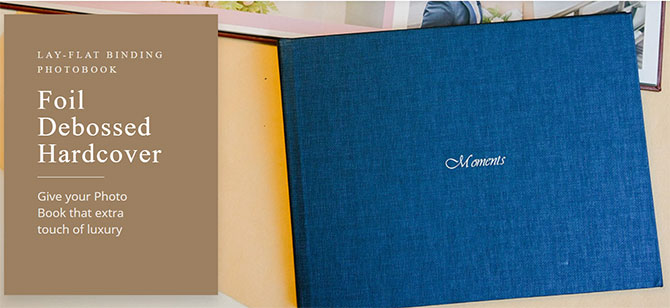 With foil debossed hardcover options, Photobookjoy provides luxe photobook options. Photobookjoy is locally based and also provides custom design options.
Vista Print
Aside from office supplies, name cards, labels, Vista Print also provides personalised photo album services. There are options of leather and linen cover options.
Artisan Prints
As its name suggest, Artisan Prints uses premium finishing for all products, recycled premium paper and even bespoke books with 20 fabric options and 14 different types of ribbons. These photobooks are fit for a king!
Photo Genie
Photo Genie is a subsidiary of KHL Printing Company and has vast book-making expertise. Also based in Singapore, Photo Genie has different options to create your own photo book in Singapore using an online tool, software or a PDF or inDesign document. Alternatively, let one of the photo genies work their magic.
Print House
Print House is another printing company with photo book options. While the degree of customisation is limited as there are few options as compared to the rest, there are five paper options to choose from.
KT Colour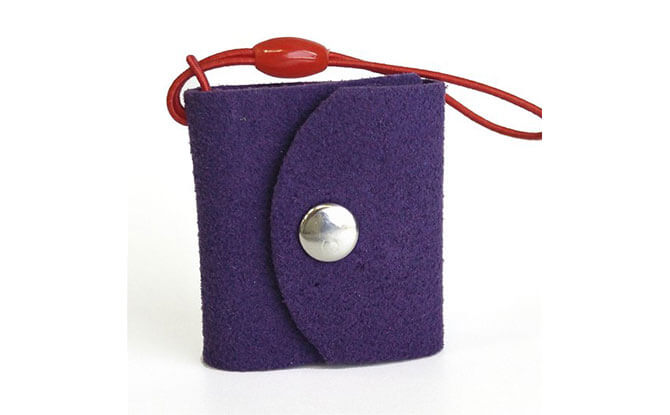 A firm that specialises in photo-printing, KT Colour also offers photo book customisation. It has mini photo book options that are small and easy to bring around.
Fotohub
A new website awaits in April 2020. Meanwhile Fotohub is located in 9 spots across Singapore so you can make your orders at the stores. More details here.
Brilliant Prints
Brilliant Prints is also a well-known Singapore store that provides photo books in Singapore with customisation options, including hot stamping and debossing on covers for a premium feel. You can either upload your photos online or download given templates.
Foto Play
Simply send your photos and get a photo book designed and printed by Fotoplay. This is for those who prefer not to design and organise the photos, i.e. not for the Type As.
Harvey Norman
Harvey Norman's photo book options are available at four of its outlets: Bukit Panjang, Hougang Mall, Northpoint City and West Mall. This seems to be an express service. If you are out of time, just zip on down to Harvey Norman's photo kiosks to get your photo book in Singapore done!