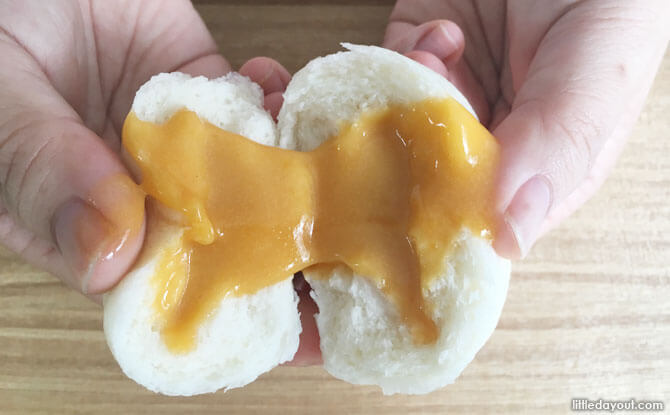 Phoenix Lava Bun has arrived in Singapore. Hailing from Thailand, flavours like Durian, Salted Egg, Sesame Charcoal, Uji Matcha and Nama Chocolate are available the Phoenix Lava outlet at Raffles Xchange, Raffles Place MRT Station.
Steamed Bun, Reinvented?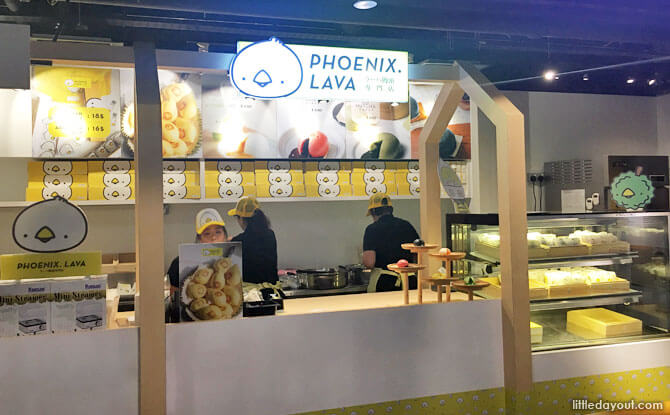 Phoenix Lava, according to a wall panel in the store, has its origins in a dormitory in Fukuoka, Japan in 2013. Six month and 17 days went into developing the first prototype with the aim of re-inventing the steamed bun.
Salted Egg Lava Bun is Phoenix Lava's original flavour. For this bun, eggs are sourced from a farm in Southern Thailand to make the flowing filling.
A signature item at the store is the Durian Lava Bun. These buns are made with Montong Durian, a popular Thai variety, and shaped to look like the fleshy seeds of a durian. Each Phoenix Lava Durian Bun comes stamped with the Phoenix Lava logo – a cute little duck character.
---
-- Story continues below --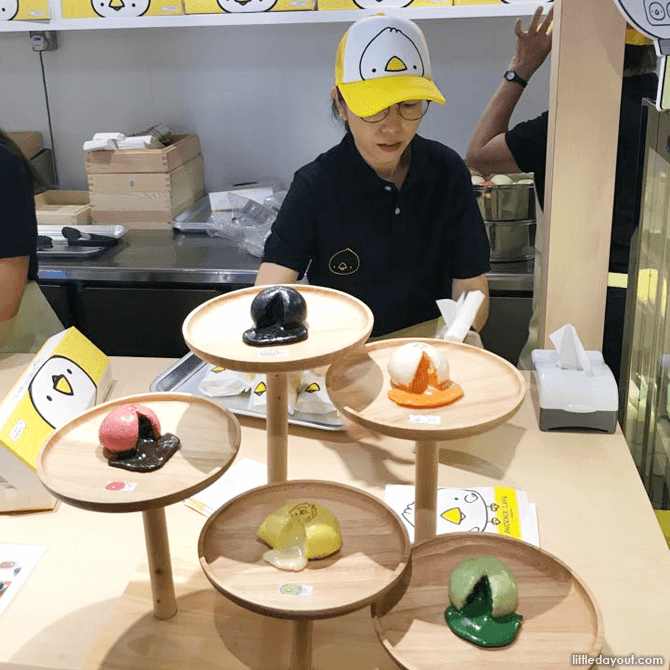 According to Phoenix Lava, only 100% natural colouring is used. No artificial colouring here. All the colours are from flowers and plants.
The bun texture is also specially developed to be "mochi mochi".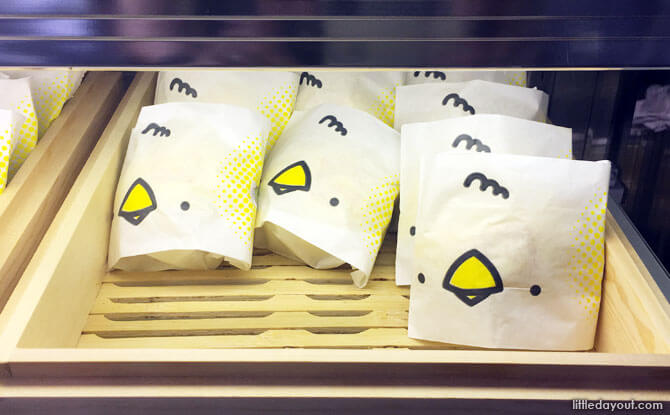 Each bun is individually packed and labelled. It comes resting on a wooden sheet made from the Pinewood tree. No moist paper squares here.
Taste Test
We looked forward to giving the Phoenix Lava Bun a try.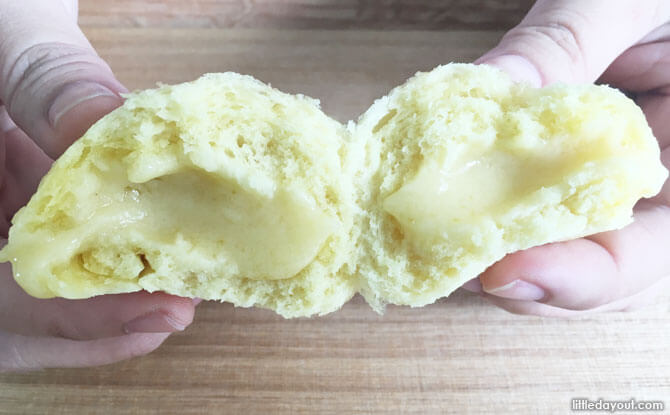 The Durian Lava Bun was first. As we broke it in two, the durian filling oozed out. We were off to a promising start.
However, after we tasted it, we felt that the bun was too thick for our liking. The durian filling was very mild and didn't quite make up for the ampleness of the bun.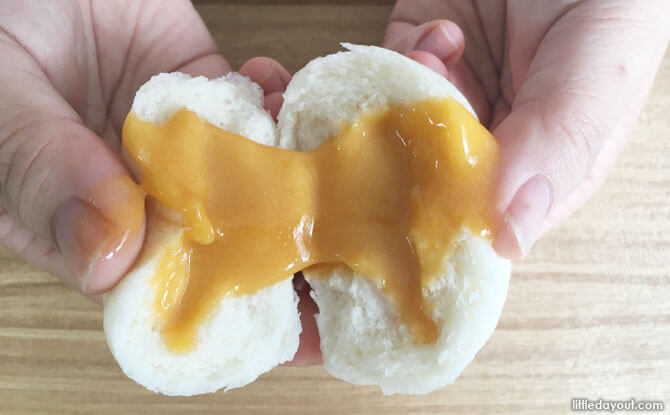 Next up with the Salted Egg Bun – the original Bun. We felt the same about the thickness of the bun and also found the salted egg filling too mild. Perhaps our palate had been spoilt by having too many liu sa baos.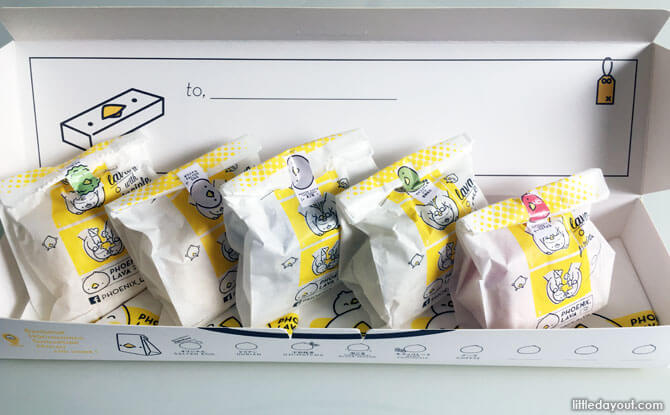 If you want to give the Phoenix Lava Bun a try for yourself, each Durian Bun costs $3.80 while the other flavours each cost $3.50. You can buy a box of Durian Lava Buns (5 buns) for $18 and an Assorted Box (5 buns) for $16.
Phoenix Lava Bun, Singapore
Where: Address: 5 Raffles Place, #B1-32/33, Raffles Place MRT Station