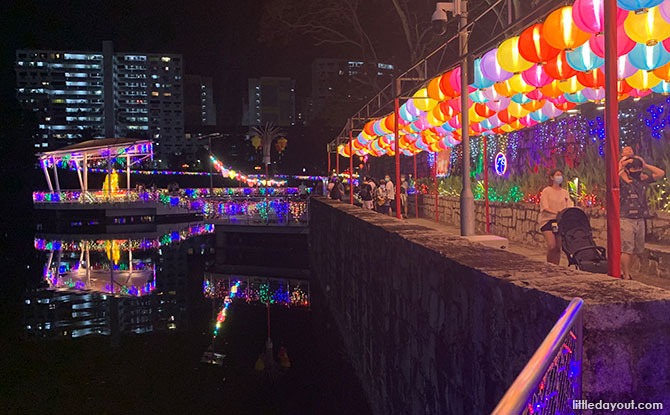 Those staying around Bukit Panjang don't need to travel far to get a feel of the Mid-Autumn Festival 2021 in Singapore. Pang Sua Pond, next to the Bukit Panjang-Senja Community Club, has been lit up for the September festival.
---
Pang Sua Pond Mid-Autumn Festival 2021 Light-up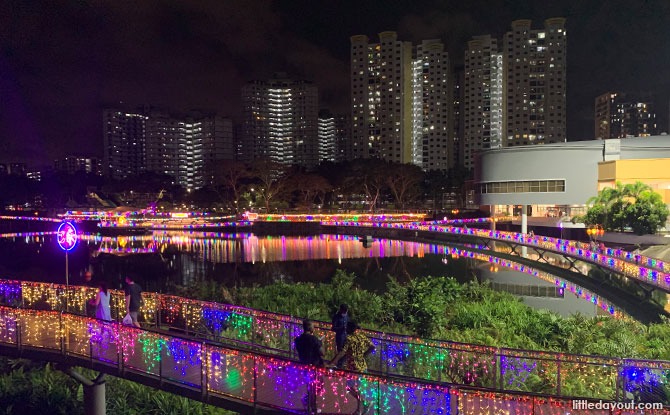 Pretty fairy lights and colourful lanterns give Pang Sua pond and its boardwalk a festive atmosphere. This is made even more spectacular in the evening when the lights reflect off the waters of the pond.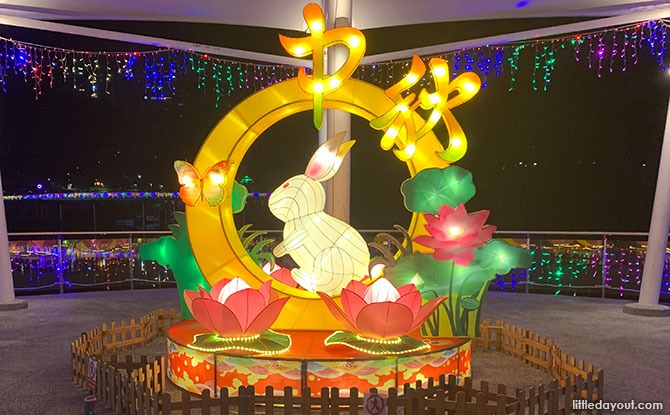 Head over to the main stage platform where there is a rabbit display in keeping with the legend of the Jade rabbit.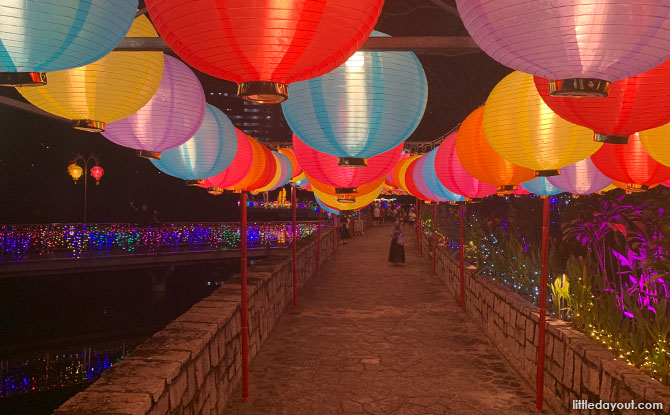 Another decorate stretch of the Pang Sua pond boardwalk is closer to the Community Club. It is a mini version of the Colonnade of Lights found at the Gardens by the Bay Mid-Autumn Festival 2021 light up.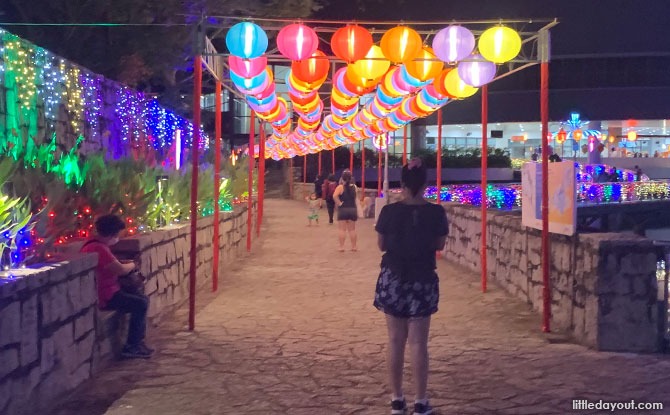 Colourful lanterns create a pretty stretch that will get you reaching into your pocket for your phone to take a picture.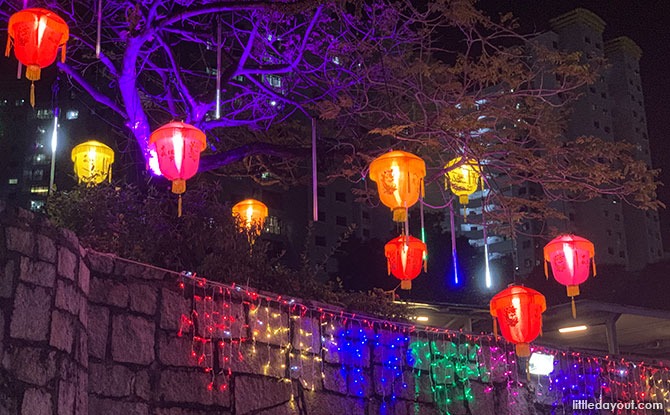 The festive Mid-Autumn Festival lights at Pang Sua pond make it a nice neighbourhood spot to visit for an evening stroll or to take the kids for a lantern walk.
Do take note that the lights will be on from 7 pm to 10 pm.