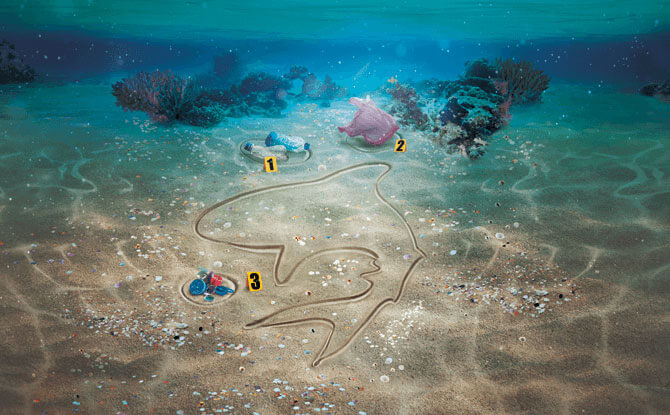 Calling all ocean-lovers! Celebrate World Oceans Day at S.E.A. Aquarium's Ocean Fest! from 25 May to 24 June 2018.
Every year, World Oceans Day is celebrated internationally on 8 June. This year, the focus of World Oceans Day is on the threat posed by plastics to oceans and marine life. At S.E.A. Aquarium's Ocean Fest!, the entire family can participate in fun activities to learn about plastic pollution and how to protect the world's oceans.
An Ocean of Fun Activities
Ocean Lab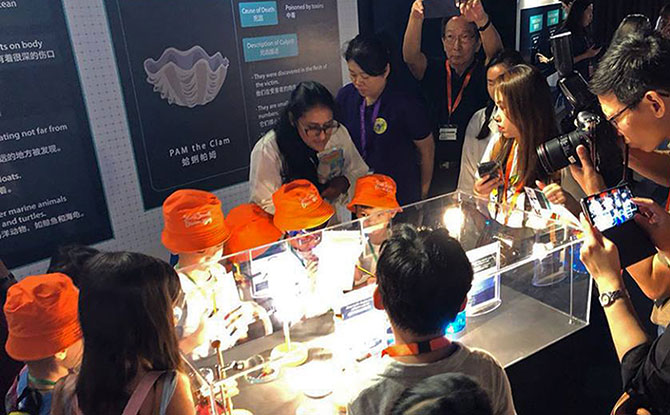 A highlight of Ocean Fest! is the interactive Ocean Lab. Here, kids can turn into young investigators and go on the trail of the culprits harming marine life. They will need to pick up an activity card, read through the case files and get to the bottom of the crime by investigating the evidence found at the lab.
---
-- Story continues below --
Harmony's Message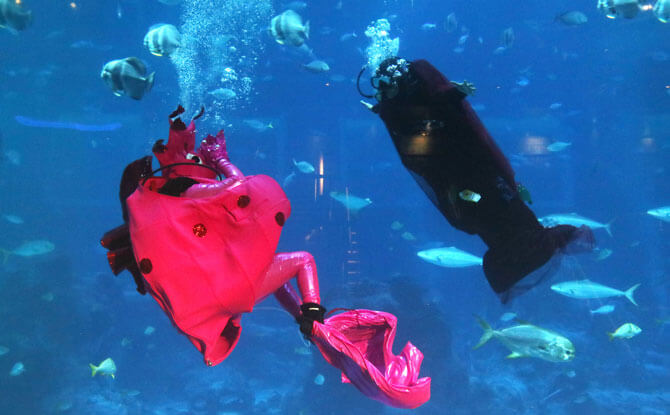 A brand-new underwater show Harmony's Message will debut at Ocean Fest! Visitors can help the show's lead character Harmony, a conservationist, save her sea creature friends from dangerous plastics polluting the ocean. This interactive show will feature an exciting free-diving segment.
Life in Plastic
Visitors can also experience a thought-provoking Life in Plastic art installation. Made of plastic bottles and fishing nets, the art installation inspires concern over the horrors of ocean plastic pollution. Compare the stark contrast between the pristine aquatic habitats in S.E.A. Aquarium and the reality of many marine habitats today.
Ocean Eco-Market & Green Workshops*
Ocean Fest! will also feature S.E.A. Aquarium's first Ocean Eco-Market. Organised in partnership with social enterprise Terra SG, visitors can look forward to more than 10 eco-friendly booths selling products like upcycled LED lamps and beauty products free from ocean-harming microplastics. The Ocean Eco-Market encourages visitors to pick up eco-friendly, environmentally-sustainable habits!
Green Workshops will be conducted for visitors to learn how to create useful products by upcycling unwanted items. These Green Workshops will be held at the Ocean Dome where participants will be surrounded by the blue hues and magnificent marine creatures of the Open Ocean Habitat.
*Separate charges apply. Free for Guardians of the S.E.A.A. members.
Visitors can also take part in interactive Plastic Ocean Challenge stations around S.E.A. Aquarium. These stations allow visitors to learn how to reduce, re-use and recycle and make a pledge to reduce the use of plastics!
Guardians of the S.E.A.A.
Those who wish to get more involved in marine conservation efforts can sign up as members of Guardians of the S.E.A.A., the new conservation group of S.E.A. Aquarium that supports conservation research, education and public engagement efforts to protect the marine environment.
Membership to Guardians of the S.E.A.A. is open to all including children as young as 4 years old. Members get invited to activities such as educational talks, private morning and evening events in the aquarium, movie nights and beach clean-ups.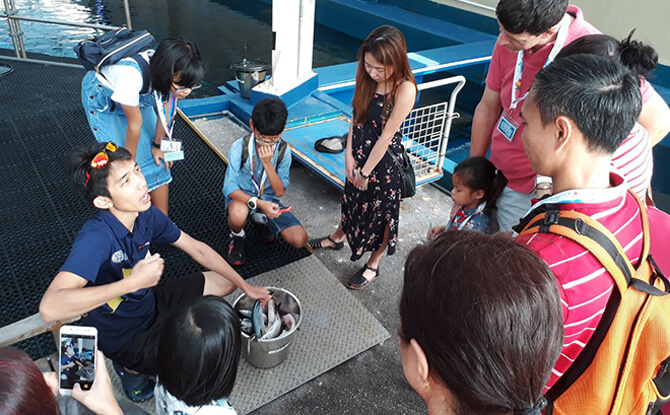 These include special back-of-house tours with S.E.A. Aquarium's aquarists where you can understand the workings of the aquarium and view your favourite marine animals in a different perspective.
Annual membership to Guardians of the S.E.A.A is only $8 and more information is available here.
Help Protect the Ocean, Reduce Plastic Pollution
Go "blue" this World Oceans Day at S.E.A. Aquarium's Ocean Fest! and learn how reduce plastic pollution. Do your part and make a positive change to protect the world's oceans this June school holidays!
Ocean Fest!
Dates: 25 May to 24 June 2018
Where: S.E.A. Aquarium, Resorts World Sentosa
Website
This feature is brought to you by Resorts World Sentosa, S.E.A. Aquarium. All photos are from Resorts World Sentosa.