Travelling with four children ranging from five to ten years old in Denmark and Sweden, we wondered if we would be able to find an itinerary that would satisfy everyone from kids to the adults when we were visiting Sweden and Denmark with kids.
Gladly, we managed to!
---
Visiting Sweden and Denmark with Kids: Nordic Family Vacation
Swedish Stories: Sweden with Kids
In Sweden, we stuck close to Stockholm and explored the small archipelago of islands that make up the Swedish capital. While we visited the palace of Drottningholm and enjoyed wandering along the medieval cobbled-streets of the old town, Gamla Stan, it was the activities on the island of Djugarden that stood out.
Djugarden is a small island just east of the Gamla Stan. Among the attractions dotting its western coast lies the Grona Lund amusement park.
Grona Lund is not huge but it has a number of rollercoasters and rides and exudes an old-school fun-fair vibe – a big difference from the theme parks in Asia.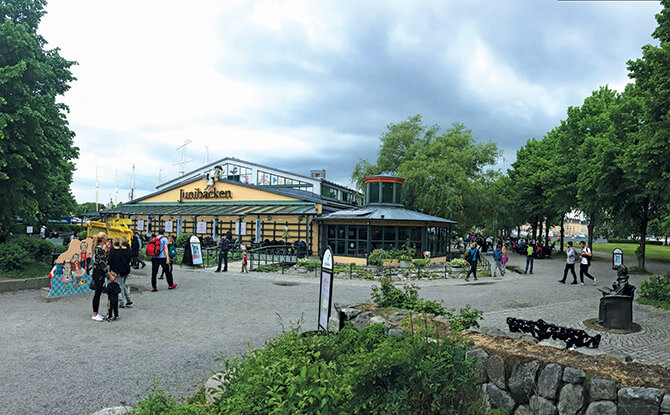 Junibacken, just a few minutes from Grona Lund, is a unique children's attraction that is devoted to Swedish children's literature – primarily the works of Astrid Lindgren.
One of Astrid Lindgren's most recognisable characters is Pippi Longstocking. It is no surprise that the character is featured prominently within the attraction.
Junibacken has many interactive rooms for kids to explore and this turned out to be a surprise hit for us.
---
Visiting Denmark with Kids: Danish Family Travels
In Denmark, we made the obligatory trip to LEGOLAND Billund, Denmark's best-known amusement park for families. However, we were pleasantly surprised to find two other kid-friendly (and educational!) attractions too.
Situated two hours away from Copenhagen by car, Odense is the birthplace of Hans Christian Andersen, the Danish children's fairy-tale author.
As you might expect, there is a plethora of Andersen-related activities – ranging from walking tours to a Hans Christian Andersen museum at what is thought to be his birthplace.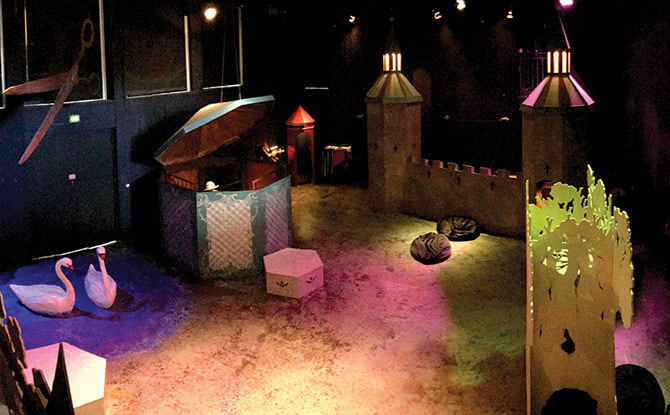 The attraction that won our kids' hearts though was the Tinderbox. The Tinderbox is a play centre for children where they can dress up and let their imaginations run wild, recreating classic fairy tales or inventing new ones of their own. The centre even has a mini-stage where kids can play-act to their hearts' content.
It is very well thought out and the kids loved dressing up as ugly ducklings, noble folk and even the tin soldier!
Closer to Copenhagen sits Roskilde, home to the Viking Ship Museum. Unlike other museums that only provide a picture of medieval times through artefacts and items, this museum takes a more hands-on approach to history.
For example, there are outdoor stations highlighting craftsmanship from olden times.
On our visit, we caught modern day boat builders hard at work, re-creating a functional, life-sized Viking ship.
The main halls display grand Viking shipwrecks salvaged over the years but the real thrill of this place is the chance to actually row out on one of those re-created Viking ships!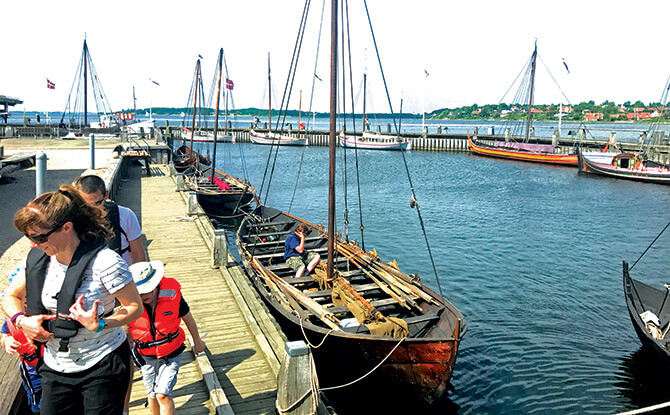 The kids loved the experience (even if they did not actually do any rowing) and it is certainly something they will remember for years to come.
If you enjoyed this story, you may be interested in learning about other European capital cities.