NOM Bistro, tucked away at the corner of circuit road, exudes a sense of calmness as it attempts to lure one away from the city environment. Located at the Macpherson Community Club, the establishment offers modern cuisine with little twists.
Starters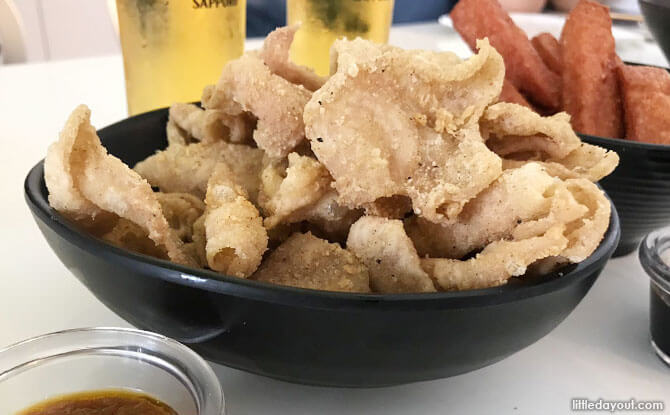 Appetisers of luncheon meat strips, fries and chicken skin crisps whets one's appetites. Did somebody say chicken skin crisps? You heard right! What an awesome way to turn a relatively unwanted leftovers into something so yummy. This starter comes accompanied with homemade sauce.
Sampling the Food at NOM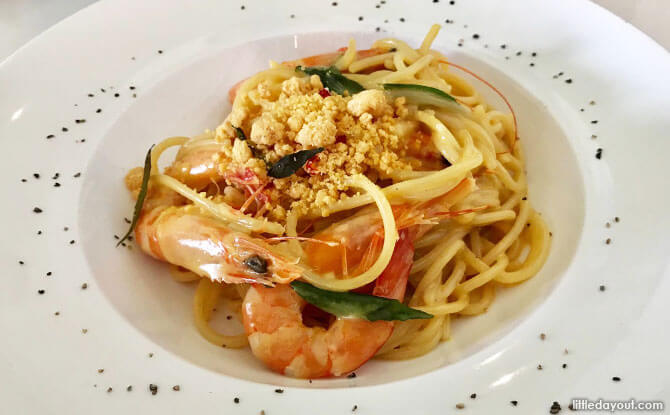 The salted egg trend is still going strong. NOM Bistro has a salted egg pasta ($16.90) which boasts of three prawns with heads on. The presentation got me excited when I first laid eyes on it, however, I personally would have a preferred a stronger umami flavour. More prawn flavour from the prawn heads and shells, married with the salted egg, would have won me over.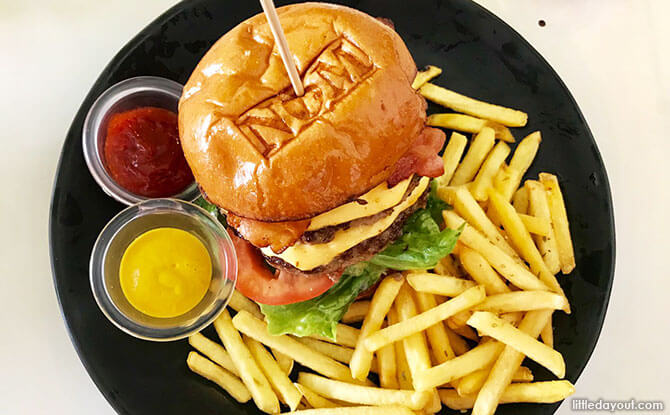 Now, on to the burgers. The impressive-looking Double Trouble Burger ($19.90) came with a nice touch of the word NOM stamped on the buns. Sandwiched between the soft buns were succulent patties and it came with a huge portion of fries.
---
-- Story continues below --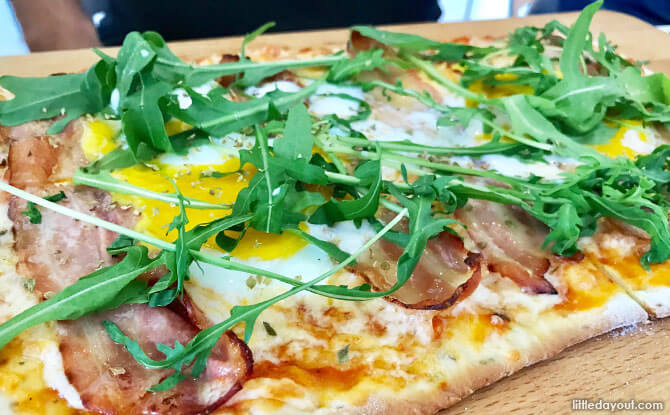 NOM's pizza didn't win me over. I felt the dough left much to be desired.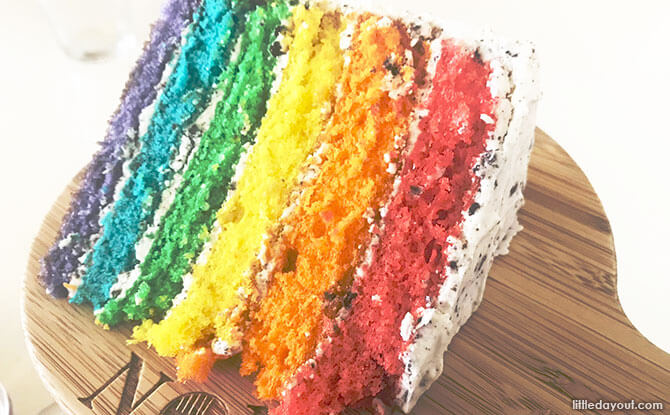 Dessert was rainbow cake, which did look quite pretty.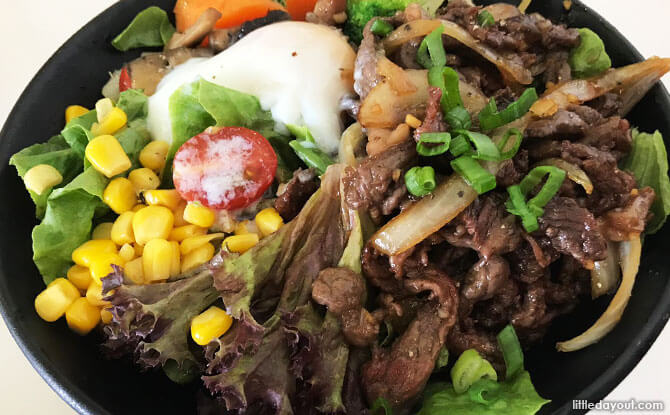 NOM has a good range of dishes on offer, including rice bowls and more pasta options. Expect to spend between $15 to $25 per head. There is also a kids menu available.
Dragon Play Area for Kids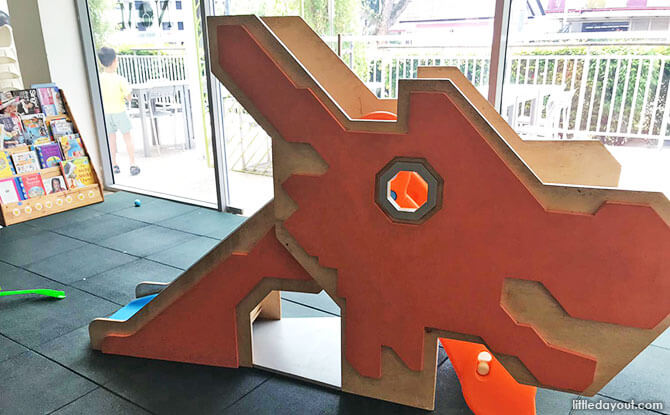 Another plus point for NOM is the indoor play area for kids. It offers a safe environment whilst parents and loved ones can have a peace of mind whilst they have their meals. The centrepiece of the play area is a little slide fashioned to look like the iconic Toa Payoh Dragon Playground.
As a matter of interest, there is also a "baby" dragon playground not too far away around Circuit Road too.
NOM
Where: 400 Paya Lebar Way, Macpherson Community Club Level 1, Singapore 379131
Website