Hokkaido, Japan's New Chitose Airport is an amazingly family-friendly airport with plenty to keep kids occupied during a stopover. The airport consists of domestic and international wings connected by a public area. Many of the shops and attractions are located within this public area.
There is Shopping World on the second floor (or 2F), with Hokkaido produce on display, duty-free shopping and some eateries for a quick bite. The third floor (3F) is where Gourmet World or the restaurants are found.
Stopping Over at New Chitose Airport With Kids
For those at New Chitose Airport with kids, Smile Road on the third floor of the airport is where three kid-friendly attractions – Royce' Chocolate World, Hello Kitty Happy Flight and
Doraemon Waku Waku Sky Park – are located.
However, there is more to do.
Here are 7 family-friendly things you can do at Hokkaido's New Chitose Airport Public Areas with kids.
1. Royce's Chocolate World
Royce was founded in Sapporo, Hokkaido in 1983. It is, therefore, no wonder that this local brand has an extensive showcase at New Chitose Airport. Royce Chocolate World unveils the wonderful world of chocolate with a behind-the-glass view of how chocolates are made, a chocolate gallery and, of course, a shop and café where Royce products can be purchased.
2. Hello Kitty Happy Flight
Hello Kitty Happy Flight is an attraction along New Chitose Airport's Smile Road. Inside, travel around the world with Hello Kitty and other Sanrio characters. Visit a European Plaza, American Field and Asian Street at this themed attraction filled with photo opportunities. There is also a character café located at Hello Kitty Happy Flight.
3. Doraemon Waku Waku Sky Park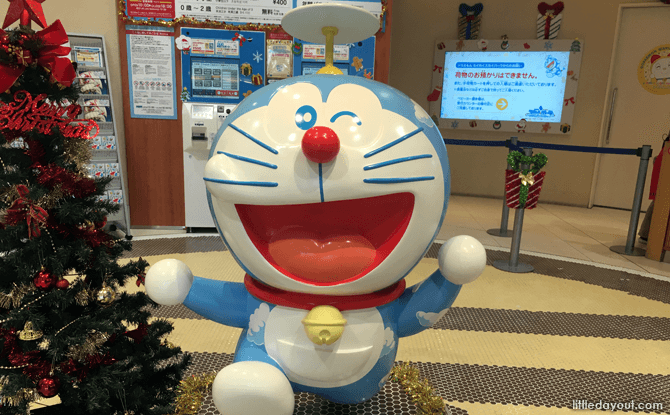 Doraemon Waku Waku Sky Park includes a ticketed "trick eye" attraction, library and craft workshop, amusement and café where visitors can get acquainted with the blue cat from the future.
4. Free Indoor Playgrounds for Children Six and Under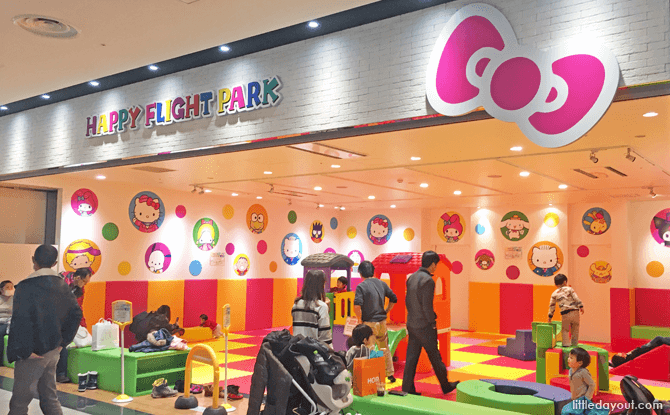 There are two free play areas for children who are six years old and under at New Chitose Airport. The play areas are adjacent to each other and part of Hello Kitty Happy Flight and Doraemon Waku Waku Sky Park. The first is the Doraemon Kids Zone where kids get to climb over a giant dorayaki and the second is the Happy Flight Park where there is padded equipment for kids to play with.
5. Arcade – Apina Amusement Place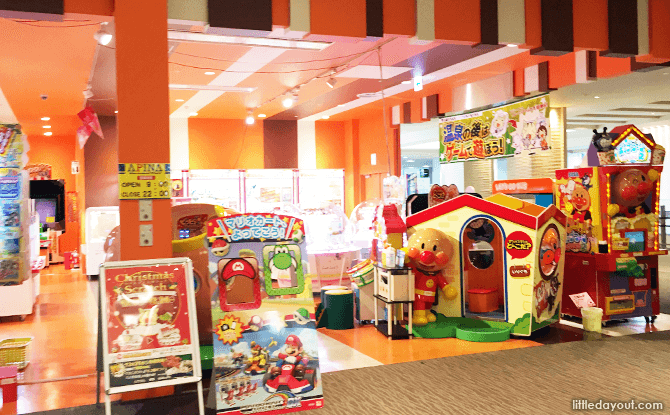 The Apina Amusement Place is sure to attract older kids who want a go at arcade games.
6. Toy Shopping
New Chitose Airport has several toy shops. These range from shops selling toys and knickknacks based on local Hokkaido wildlife to shops selling toys based on imaginary wildlife aka Pokemon.
7. Snow Miku Sky Town
Even if you are not visiting during the right season, you can still experience Hokkaido in winter at the Snow Miku Sky Town. At the Snow Miku Sky Town's Hokkaido Gurutto Theatre, you can experience the natural beauty of Hokkaido on a 360-degree screen.