Netflix in Singapore is going local for National Day with 106 Singapore-made films and series progressively being launched from August till October 2020 for subscribers.
---
Singapore, Now Streaming on Netflix
Starting 1 August 2020, Netflix subscribers will be able to lepak one corner with classic Singapore films. Titles include I lo Ilo, I Not Stupid , The Teenage Textbook Movie and Ah Boys to Men II.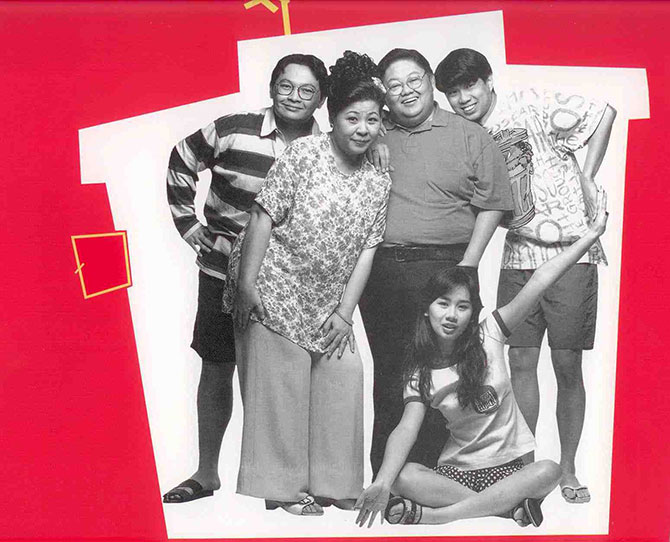 ---
-- Story continues below --
It is also an opportunity to re-live (or introduce the kids to) well-loved series such as Phua Chu Kang Pte Ltd , Growing Up and Under One Roof.
Other Singaporean titles that will be streaming on Netflix include Shirkers, A Yellow Bird, A Land Imagined, Ah Boys to Men and a selection of Mediacorp dramas.
These shows will be housed under the row title "Singapore, Now Streaming".
Other Netflix row titles for specific genres include Grandfather Stories (Singapore Nostalgia), Best in Singapore, JB and some say Batam (Singaporean comedy), Goes Well With Kacang Putih (Singaporean Movies) and Shared Over Rice (Singapore Family Shows).
"As a Singaporean growing up with a lot of these classic shows and films myself, I am
incredibly excited to enrich the Netflix catalog with these best-in-class Singaporean stories
that are made in Singapore, by Singaporeans, for Singaporeans, to celebrate this National
Day," said Raphael Phang, content acquisition manager for Southeast Asia at Netflix.
He further said, "By making these titles easily accessible through Netflix, we hope that it will reignite the joy they've brought to many Singaporeans over the decades, but more importantly introduce these great works of art by some of the best local filmmakers to the younger generations."
To find the "Singapore, Now Streaming" collection from August 1, Netflix subscribers can enter "SG Now Streaming" into the search bar.
---
Local Twist
In addition, Netflix will be putting on a Singlish twist to its usual content row names, for a limited time only.
Among these re-namings are Could Have Happened In Yishun for horror films (brutal), Indoor Paktor for romance and Sedap till Shiok for food shows.
Looks like it is time to Netflix and chillax, lah.