What happens when 5-year-old Nathaniel when gets inspired by the sight of soldiers marching in the National Day Parade? He ends up wishing that he could march with his dad and grandfather in an "aircon room"!
---
5-Year-Old Nat's Wish
And with this National Day wish, Nat, his dad and Ye Ye (grandfather in Mandarin) embark on an adventure at the National Museum of Singapore, discovering the history of National Service in Singapore.
The entertaining storytelling programme features three-generations of the Eio family.
It recounts the formative years of the Singapore Army and makes use of artefacts to tell the story of how National Service in Singapore has evolved.
Evolution of National Service in Singapore
Capturing the evolution of National Service in Singapore, the three-generations of army uniforms go on display in the storytelling video.
Ye Ye, who enlisted in 1973, models the Temasek Green. Daddy shows off the camouflage uniform that came out in 1983 while young Nat wears a pixelated green uniform that he will eventually grow into.
The changes in uniform capture the passing of the torch of the defence of Singapore from one generation to the next.
The trio go on a mission around National Museum of Singapore to find treasure.
They even encountering an "enemy" hurling "Easter bunny grenades" at them.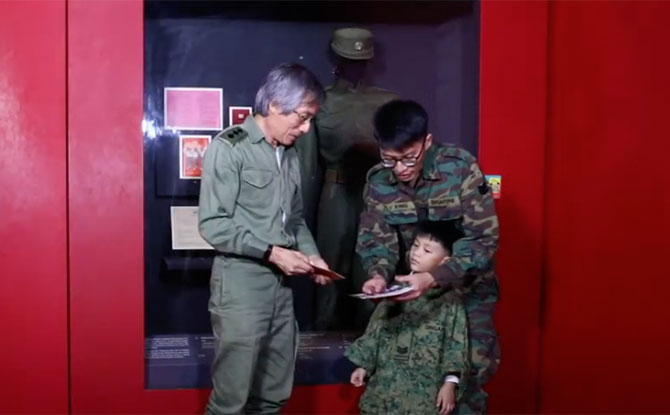 The storytelling video also features various artefacts such as a military sword and historical photos, providing an informative look at the history of National Service in Singapore.
---
Conversation-Starter Between Generations
National Service in Singapore is an experience which binds together the various generations of Singaporeans.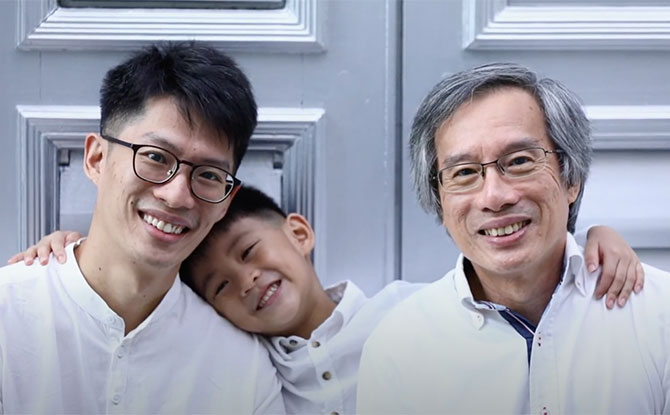 National Museum of Singapore's Nat's National Day Wish Storytelling Programme is sure to be an interesting conversation-starter between children, parents and grandparents.
View it below or on the National Museum of Singapore's YouTube channel.