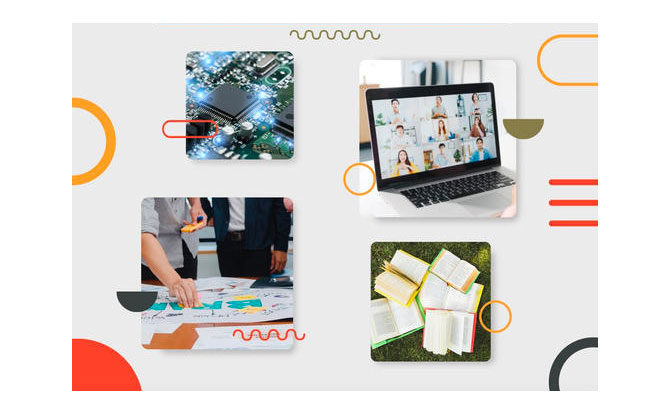 How can we learn better and be more productive in these times of the pandemic? What lessons can be borrowed from the way kids play and applied to our own learning? These are some of the topics that will be addressed at National Library Board's (NLB) new annual event, Future of Learning.
---
Staying Creative when Life Feels Monotonous
The inaugural Future of Learning will be held online on 7, 8 and 14 August 2021. This year's event features talks and workshops by 14 thought leaders and expert from around the world.
NLB's Future of Learning event for 2021 is based on the theme 'Staying Creative when Life Feels Monotonous'.
The webinars are divided into four sub-themes, each comprising two talks and an accompanying workshop. Topics will cover the future economy, and the art and science of using unorthodox ways to maximise potential and performance.
These sub-themes are:
1. Learning to Learn – how the universal skills of learning based on science that can help
us to learn better.
2. Connection in Disconnection – online communities as a source of support and
how to replicate the spark of in-person community learning online.
3. Serious Fun – This advocates the power of play and imagination to generate new
ideas and creative solutions.
4. Arts/Lifestyle – How interacting with nature and engaging in a creative outlet can
help individuals manage stress and anxiety, and inspire them to think outside the box.
---
Webinar Topics
Some of the webinar topics include:
Get Unstuck – Use Visual Thinking to Think Differently by speaker Sunni Brown, Author of The Doodle Revolution (7 August 2021, 11 am to 12 pm)
Learning From Children and Play by speaker Lee Hoi Leong, CEO of VIVTA (7 August 2021, 3 pm to 4 pm)
LEGO – Learning through Play Workshop led by Sharmane Tan, The LEGO Group (7 August 2021, 4 pm to 5 pm)
How to Hack your Brain for Maximum Performance by speaker Rian Doris, COO and Co-Founder of the Flow Research Collective (14 August 2021, 9.30 am to 10.30 am)
The various webinars are complemented by free curated learning tools and resources from NLB such as LinkedIn Learning and eBooks on the NLB mobile app.
---
Find out More about the Future Of Learning by NLB
For a full list of programmes and to register, visit The Future of Learning website.