Those familiar with nanoblocks will know that they are micro-sized building blocks. At 4mm x 4mm x 5mm, the smallest nanoblock can easily fit on top of your fingernail. Therefore, it is unsurprising that the Pop-up Nanoblock Museum at Changi Airport doesn't occupy a large floorspace even though it is filled with 249 nanoblock displays.
Originating in Japan back in 2008, even though minuscule in size, nanoblocks can be used to create extremely detailed designs. At the pop-up Nanoblock Museum at Changi Airport, these intricate designs are displayed across six zones.
Pop-up Nanoblock Museum at Changi Airport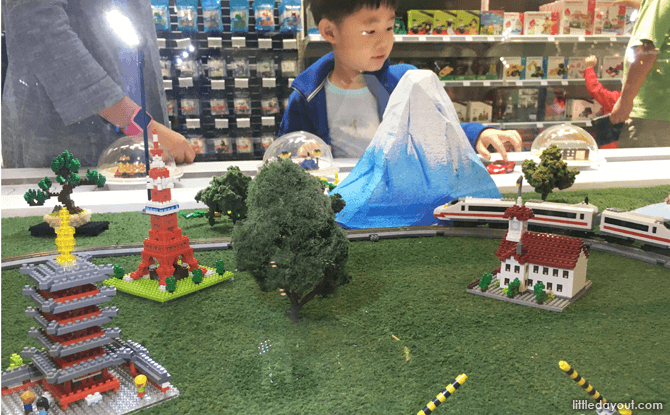 Dominating the middle of pop-up space is a "sushi counter" with scenes from Japan at the centre. There is the Tokyo Tower in miniature, along with temples and even a small Samurai on a horseback.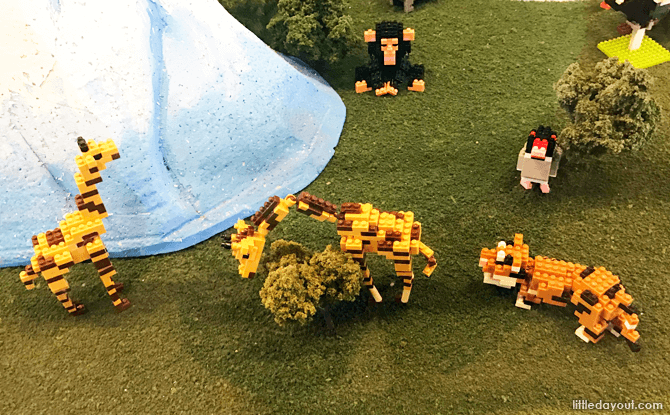 Another section of the exhibition is a miniature wilderness. Kids can peer through binoculars at the nano-sized wildlife such as monkeys, lions and rabbits.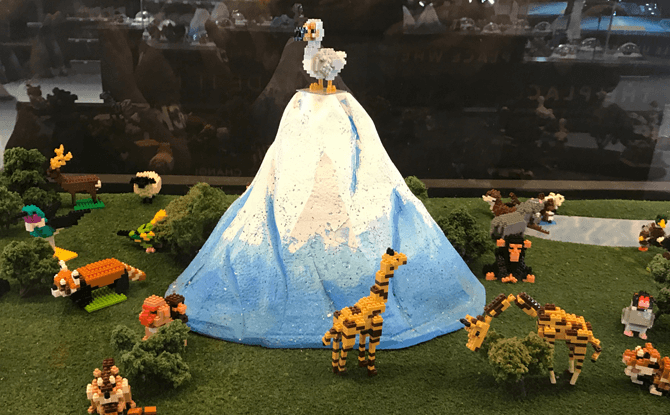 Even the extinct dodo makes an appearance on top of a mountain.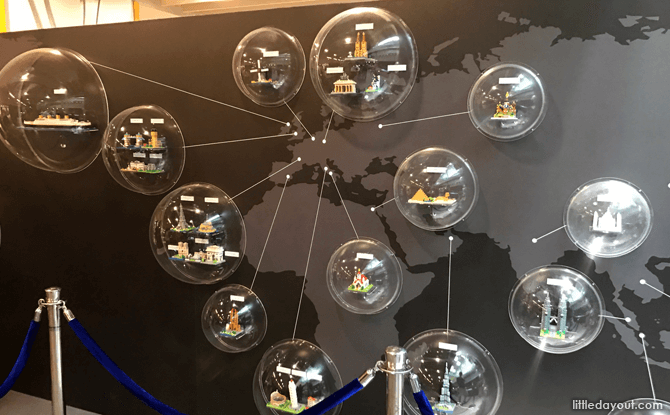 Another interesting section is A Small World Needs a Big Dream.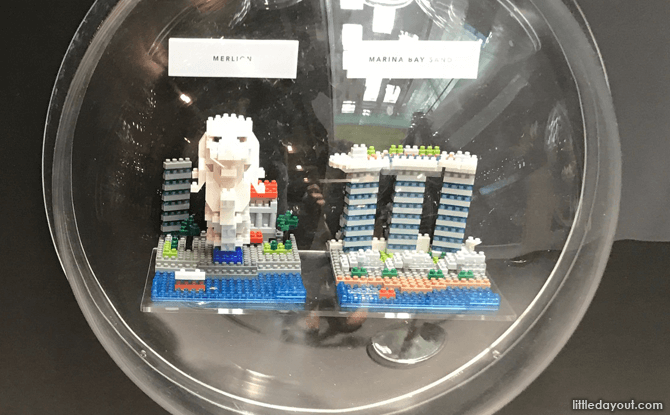 A world map covers the length of the wall and key landmarks from around the world are displayed using nanoblocks.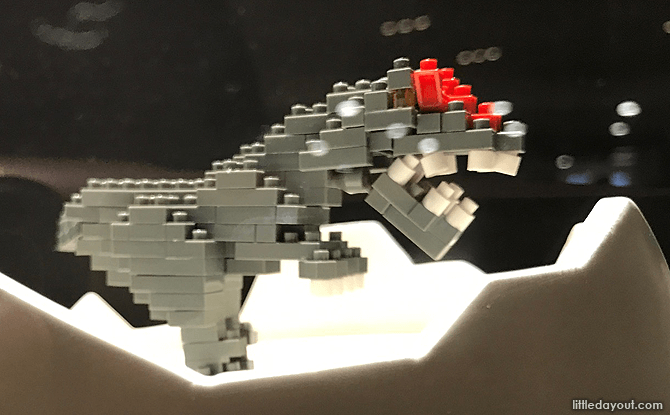 Other sections around the Nanoblock Museum at Changi Airport feature tiny musical instruments, nano-sized space exploration figures and miniature dinosaurs.
The pop-up Nanoblock Museum can be found at Changi Airport's Terminal 3 Basement 2, opposite Kopitiam. This is the first time this exhibition has been displayed outside of Japan and will remain on display till 1 May 2017.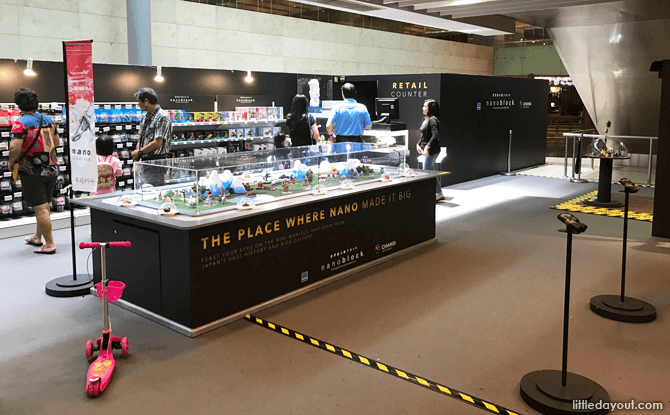 Till 1 May 2017, you can redeem a nanoblock design for $6.90 (usual price from $25) with a minimum spend of $60 ($80 at supermarkets) in the airport's public areas.
There are six designs of iconic landmarks from around the world available – the Sydney Harbour Bridge (Australia), Kyoto Temple (Japan), Moai Statues on Easter Island (Chile), the Colosseum (Italy), the windmills at Kinderdijk-Elshout (Netherlands) and the Merlion (Singapore).
Discover Indonesia Exhibition at Changi Airport
Three floors above the Nanoblock Museum, at T3 Departure Hall, is the Discover Indonesia exhibition. This showcase of Indonesian travel destinations has a number of things for kids to do.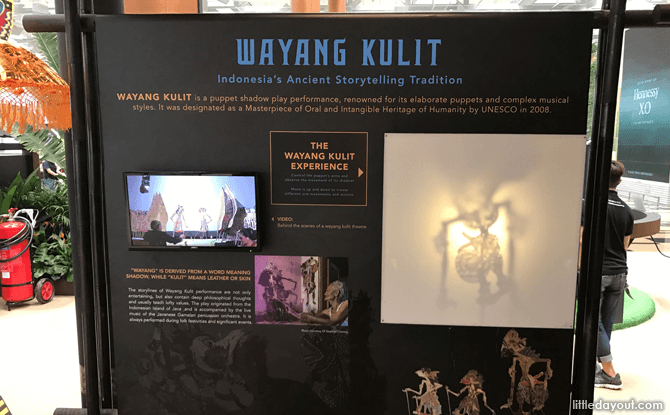 There are traditional musical instruments to play with and wayang kulit puppets to manipulate.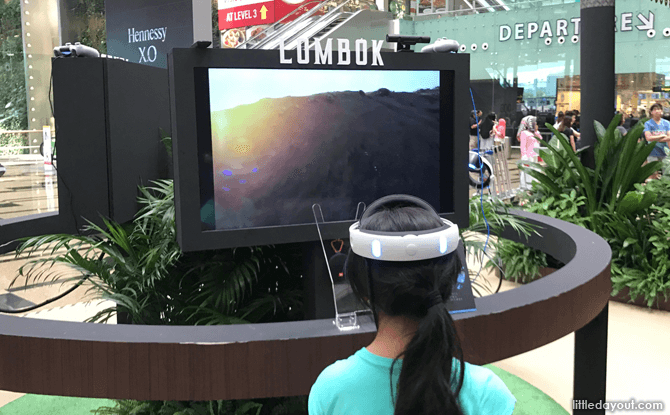 There is also a virtual reality station that provides 3D views of three Indonesia cities.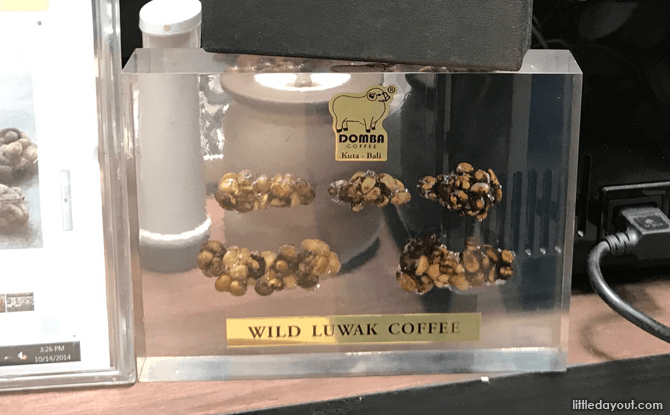 Adults can sample Indonesian coffee and even purchase the ultra-expensive Luwak coffee (sorry, no samples for this). Cultural performances and batik painting demonstrations have also been scheduled for the weekends. Get more details here.
Indo Junior Warrior Obstacle Course
Kids between four to 10 years old can redeem a pass to take on the Indo Junior Warrior obstacle course. This ninja-inspired course features quintuple steps, a warped wall and flying fox. A minimum spend at Changi Airport is required to redeem the pass.
The Indo Junior Warrior obstacle course at Changi Airport opens from noon to 10.30 pm daily until 2 April 2017.
Gung-ho kids can participate in the Indo Junior Warrior Challenge. Held acros six categories, the fastest "ninja" will capture the grand prize of a family holiday for four to Indonesia from Singapore.
Get more details about the Nanoblock Museum at Changi Airport, Discover Indonesia exhibition and Indo Junior Warrior Challenge.