Celebrations still go on during the Circuit Breaker, albeit on a different scale. No pomp and circumstance this year, and definitely no big hugs if you are not from the same household! While you can't treat your mum or wife to a decadent meal or a spa getaway, how about bringing her the goodies instead with our Mother's Day Gift Guide 2020? Mums always appreciate a nice gesture from their families, be it a video call, a homemade card or something more indulgent.
We got the list for you to celebrate the women who are the reasons for our existence.
1. To Relieve Mum's Cooking Duties
Shangri-La's Takeaway Dining Deals from 7-10 May 2020
Send some dishes mum's way with Shangri-La Hotel, Singapore's traditional dishes including Chicken Ngoh Hiang, BBQ Pork Puff, Nonya Chicken Curry, Cheng Teng and top it off with a Mother's Day Cake with lime sponge, peach compote and Sakura and Mascarpone Mousse. This is a sure way to keep bellies happy!
If a high-tea set is preferred, how about a delightful spread featuring 12 sweet and savoury items? The elegant afternoon high-tea at home includes strawberry and lychee quenelle, mango coconut tartlets, ondeh ondeh, rainbow lapis, ang ku kueh, hae bi hiam sandwich and chilli crab puff! Yum!
---
-- Story continues below --
Order before 3 May 2020 to enjoy 10% savings. For more details on Shangri-La's Mothers' Day specials, click on this link. Call 6213 4398 or email your enquiries.
SPRMKT's Mother's Day DIY Meal Kits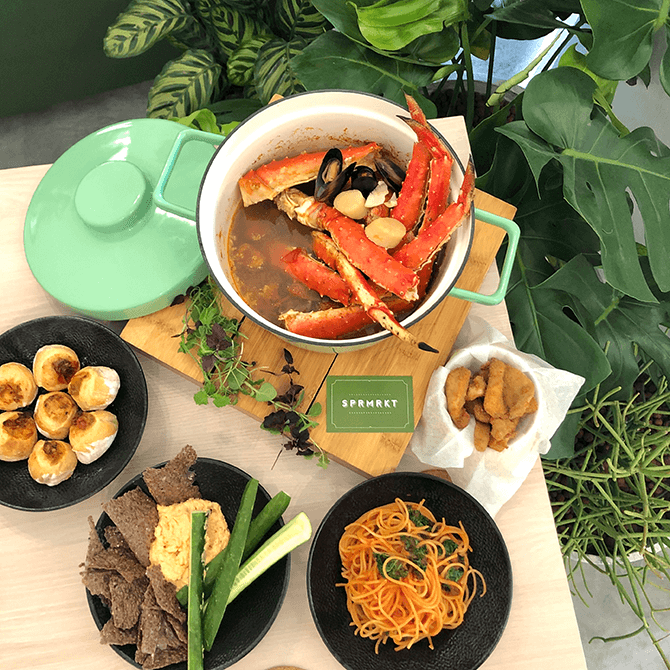 To ensure meals are freshly prepared, SPRMKT provides meal kits that are easily heated up in the oven. Choose from seafood, truffle chicken and baked seabream. You can also select meal kits with or without enamelware. Each kit also comes with Kimchi dip with house-made Flaxseed Crackers, house-made Chicken Fingers and Spaghetti Pomodo.
To place an order or for enquiries, contact SPRMKT via email.
2. For an Easy Selection
A Wide Variety of Gift Options
Amazon has a wide selection of gift options for those who may be at a loss regarding gifting.
How about a shoulder massager that would take away mummy's aches? After all, she has been juggling hard keeping the children engaged at home, preparing meals and trying her best to complete her work. A good massage takes away some stress.
Given the noise levels at home, it would be nice to enjoy some peace with wireless noise-cancelling earphones. I would love these. (Hint, husband.)
3. For Mums and The Family to Collaborate
Wob.sg's Make-it Kits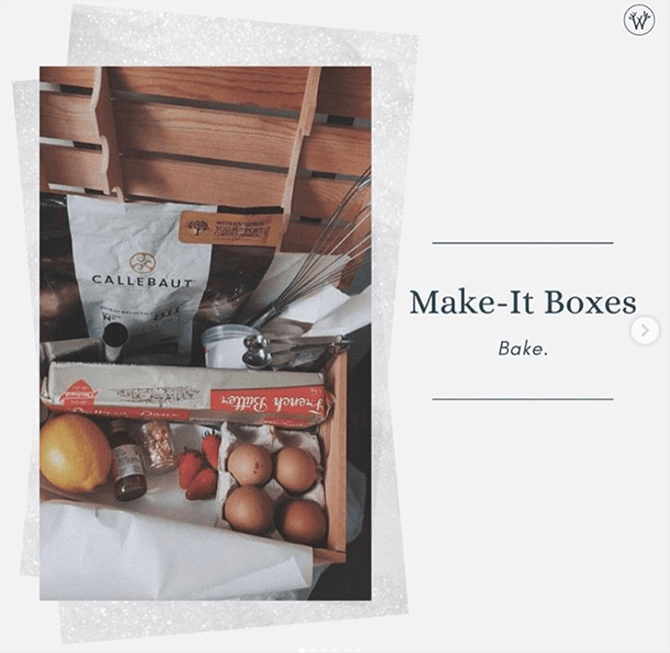 Mums always appreciate a family activity. Wob.sg has Make-it Kits for lemon strawberry tarts, dark chocolate brownies, earl grey lavender loaf and mango passionfruit shortcake. The kits are noob-friendly and kid-friendly too. They come with pre-portioned ingredients to reduce wastage and will be a ton of fun. Plus you get to savour those sweet creations. Nothing tastes better than homemade goodies.
Order via wob.sg's Instagram page.
Epic Workshops' Stay Home Experience Kits
Since everyone is having #stayhome blues, how about an epic experience by exploring new activities? Get epic workshop's stay-home experience kits which include a leather experience kit, art jamming kit, terrarium kit and tote bag painting kit. Best of all, the entire family can unleash their creativity and help one another out. Check out their workshops here. 
4. For Some Nourishment
Raw Trigona Honey from Anaya
Pamper mum with some award-winning raw trigona honey from Anaya that's potent and nourishing. The honey is harvested by stingless bees and has a very unique taste, with antifungal and antimicrobial properties. In addition to its healing properties, Anaya's trigona honey is harvested from fruit farms giving it unique flavour profiles including mango, pineapple, tamarind, calamansi, coconut and lychee.
Serums from Rooki Beauty
Local beauty brand Rooki Beauty has specially concocted serums for keeping skin hydrated, supple and youthful. Choose from three types of serums including Anti Pollution Nano Drops, Circadian Fixer Hydro Drops and Sun Eraser Glow Drops. Ingredients in the serums include the most concentrated superfoods for the best results.
4. For a Good Workout
Classpass Gift Card
To keep up with busy schedules, a positive mind and a fit body can be helpful to battle the daily challenges. How about gifting mum workout sessions or even passes to classes? Classpass has monthly membership passes as gifts for customised amounts. Your mum can choose virtual classes for now and attend actual classes when gyms resume operations. Click here for more details.
Lab Studios' Virtual Class Pass
How about gifting a virtual class pass to mum or even work out with her? Lab Studios offers classes for barre and yoga at really reasonable prices, so support the studio by gifting other mums class passes. To get a single or multiple class passes for gifting, head to this site.
Mother's Day Gift Guide 2020: What ALL Mums Really Want for Mothers' Day
Gifts are definitely a nice-to-have and wonderful gestures of love and care. But even if there isn't a physical token of appreciation, mums would all love a little appreciation. Some simple words of concern like "how can I help?" or "how are you?" and even a good twenty minutes of peace and personal space would be welcome.
Happy Mothers' Day to all! I hope all of you get to have a good nap and a nice long bath amidst the long and exhausting day.
This story contains affiliate links. This means we earn a small fee if you purchase something through a link from our website. There is no additional cost to you. This helps to support Little Day Out and keeps us going.