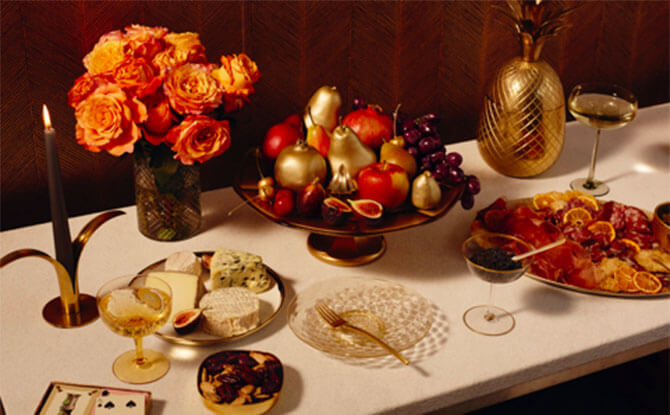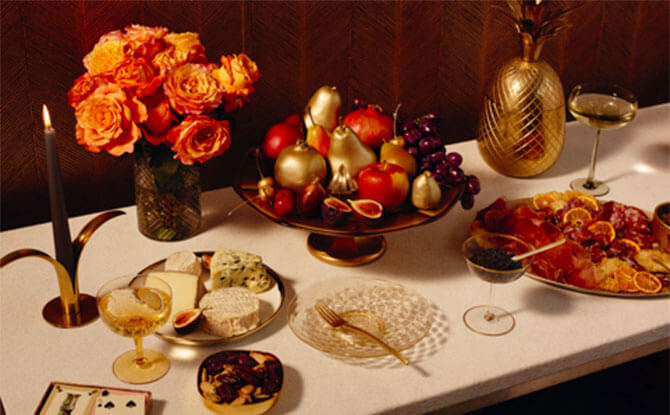 Save the date for Sunday, 10 May 2020. It is Mother's Day! Many families will be celebrating the special woman in their household at home. This Mother's Day, if you are looking to give mum a break and indulge her with a special treat, here are some restaurants in Singapore that are offering to bring these delectable meals right to your doorstep.
But do remember that we should only be dining with our family members in the same household this circuit breaker period. Any relatives or friends should only be invited virtually!
The St. Regis Singapore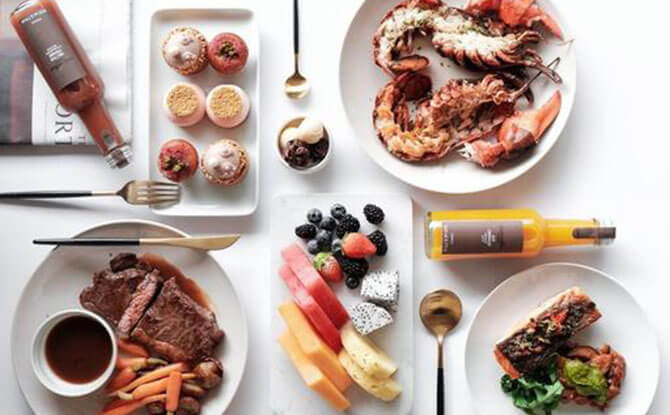 The St. Regis Singapore's restaurants, such as Brasserie Les Saveurs and Yan Ting, serve up French, Italian and Cantonese signatures. The hotel is also launching their Weekend Brunch: Home Edition to bring exclusive hotel options to your home. Enjoy a whole line-up of entrees, mains such as Ravioles du Royans and desserts like Raspberry Pistachio Financier, Orange Mascarpone Dôme and Chocolate Pralines. Full details are available on their website.
Hotpot Restaurants
Hai Di Lao
Image Credit: Hai Di Lao's Facebook PageHotpot restaurants are favourite places to go for many celebrations and two well-known hotpot places are now offering home delivery.
---
-- Story continues below --
Hai Di Lao is offering set meal portions for up to eight pax and these come with meat and vegetable ingredients as well as their flavourful soup bases. Normally, you can rent a pot and stove, or even hire a staff member to help with the cooking, but these services are suspended for now.
The link for island-wide delivery is here and they deliver to selected areas via food delivery services like Food Panda.
Beauty In A Pot
Image Credit: Beauty In A Pot's Facebook PageAnother popular hotpot restaurant is Beauty In A Pot. A personal favourite that keeps me going back is their Beauty Collagen Broth. Beauty In A Pot is offering a new home delivery set which serves three to four pax and comes with twin soup options. Do note that broths are only available with any order of the sets. Pot and condiments are not provided.
The link for island-wide delivery is here and they deliver as via food delivery services like Grab Food as well.
Salted & Hung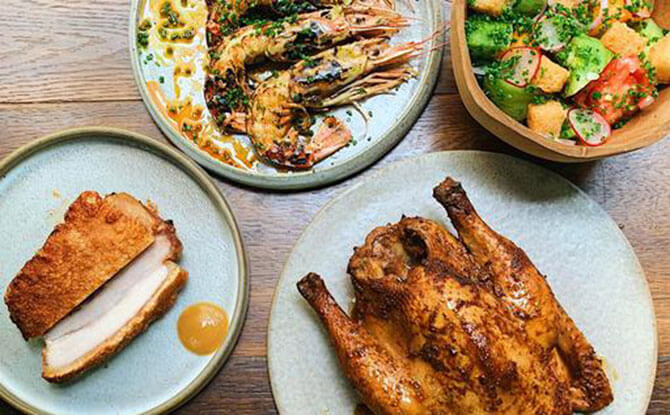 A contemporary Australian restaurant, Salted & Hung is serving an Italian communal-style buffet on Mother's Day in the comfort of your own home. The menu includes a charcuterie and antipasti bar, as well as small and large plates, prepared a la minute with items such as 63-degree egg, chorizo and potato. The buffet is about $82 per pax and will feed three to four persons. These items are only available for orders placed from 8 to 10 May 2020 here. You can expect dishes such as IPA Sourdough, XO Prawns, 1 kg of Roasted Pork, a Whole Roasted Chicken and Chocolate Mousse & Cured Berries.
Crystal Jade
Home delivery can get pretty pricey, which is why Crystal Jade is offering a whole list of promo codes you can use for various delivery services when you order their dim sum dishes across various Crystal Jade brands. Some items for consideration include their Parent's Day set on Deliveroo which comes with dishes such as Steamed Siew Mai topped with Pearl Abalone, Braised Chicken with Taro and a complimentary dessert of Black Sesame Glutinous Rice Dumpling in Ginger Soup.
Jamie's Italian Singapore
Many items from Jamie's Italian Singapore are available on their delivery menu and some of the popular items include their Parma Pizza, Classic Super Food Salad and Gennaro's Tagliatelle Bolognese. They also carry sweet treats like Tiramisu and an Indulgent White Chocolate Cheesecake. Jamie's Italian Singapore has always been a kid-friendly restaurant on our list and this time, mum can enjoy it too!
Naga Imo
If mum's favourite cuisine is Japanese, give Naga Imo's menu a try! They have sashimi plates, sushi, gyoza, and various dons. Naga Imo also provides islandwide delivery from Monday to Sunday. You can find their complete menu, details for takeaway and the link for islandwide delivery on their Facebook page.
FOC Restaurant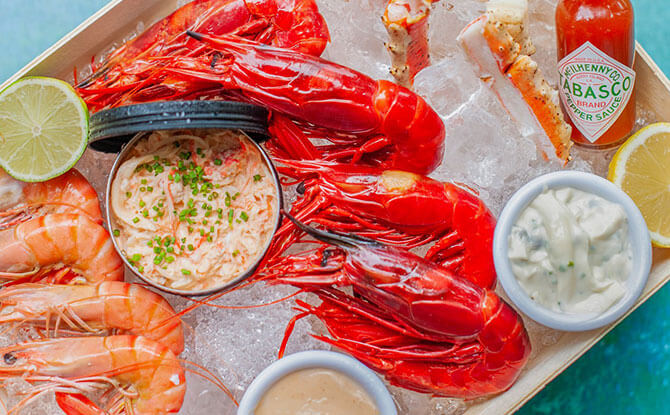 The FOC Group is said to serve some of the best European cuisines in Singapore. From tapas to burgers, You can now order your favourite food and drinks from FOC Restaurant, FOC PIM PAM and FOC Sentosa all in one place. They have special brunch menus featuring seafood platters, churros sets, FOC brunch & rolls and cocktail options. Some sets such as the Full Seafood Platter come with a complimentary bottle of Colet Cava or FOC Sangria.
Open Farm Community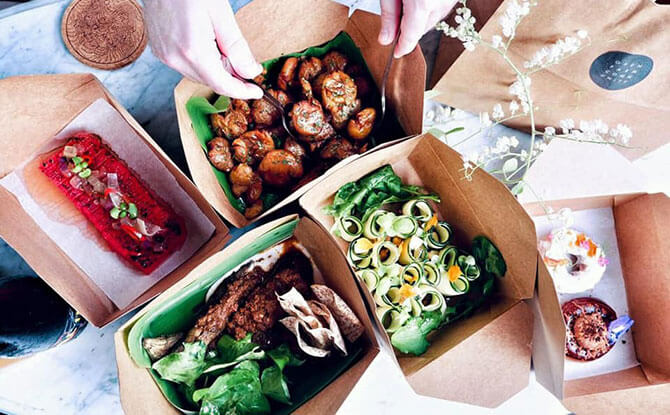 For mums whose idea of relaxation includes a bottle of wine, the Open Farm Community has a selection available for delivery and pick-up. Open Farm Community is open for takeaway meals and wine 11 am – 9 pm every day. Orders placed from Mondays to Thursdays enjoy 10% off. If you are making the order from food delivery platforms such as Deliveroo, they have a 20% off the entire menu at selected times too! Open Farm Community takes pride in locally sourced, seasonal and innovative dishes.
PS Café
We might be familiar with PS Café's well-loved truffle shoestring fries and, as always, we think they would make a great celebratory meal when paired with their selection of soups, salads, burgers or kinds of pasta. Don't forget to add on desserts from their dessert menus!
Social Place Singapore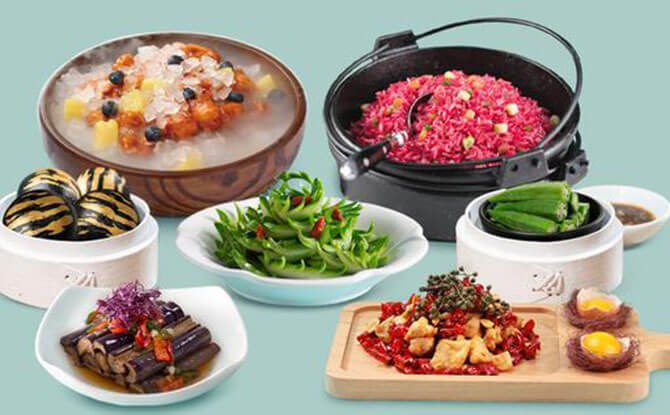 Offering contemporary Chinese cuisine, Social Place Singapore has special set menus such as the Harmony Set for four persons, consisting of dishes such as Sichuan Peppered Eggplant, Iced Okra, Sweet & Sour Pork, Charcoal Custard Buns, Beetroot Fried Rice and Hong Kong Style Milk Tea! They also carry exclusive craft beers available to add to your meal.