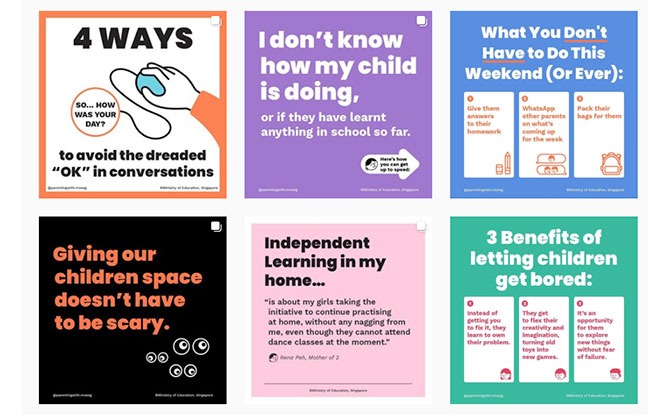 The Ministry of Education (MOE) has launched a new Parenting With You Instagram account as part of efforts to directly engage with parents on their parenting journey.
MOE's Parenting With You Instagram account was launched on 17 August 2020. It features parenting tips and ideas for parents.
It also shares resources from the Ministry on how parents can engage with their children. There are also links to online resources such as Parent Kits which MOE has developed.
---
Practical Advice for Parents with School-going Children
It shares practical advice such as "4 ways to avoid the dreaded 'OK' in conversations…
… and "I don't know how my child is doing, or if they have learn anything in school so far."
The Parenting With You Instagram account is separate from the Ministry's main Instagram account. It is a public account so any parent with school children in Singapore can follow the account.
---
MOE Parenting With You Instagram Account
After two weeks, the Parenting With You MOE Instagram account has 17 posts and accumulated more than 6,300 followers. It only follows one other Instagram account – that of MOE Singapore.
Check out the new MOE Instagram account here.