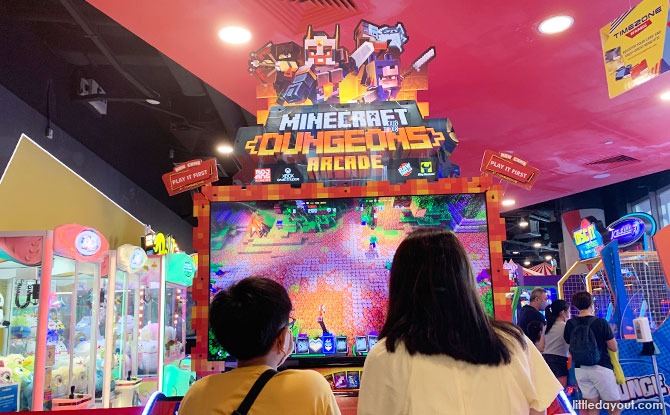 Minecraft Dungeons is now an arcade game! Summon your best warriors and team up to fight off skeletons, creepers, zombies and other angry mobs in the new Minecraft Dungeons Arcade game.
---
Multi-player Dungeon-crawler Arcade Game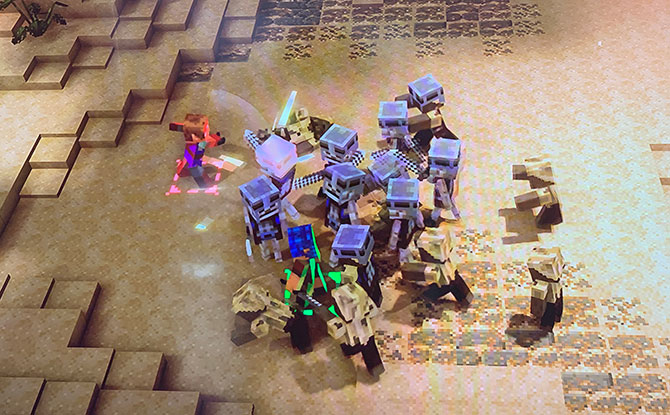 Minecraft Dungeons Arcade is a four-player co-op game that places adventurers and wanna-be Steves in front of a large 65" HD screen.
In this arcade adaption of the original Minecraft Dungeons multiplayer game, each player uses a joystick to manoeuvre his or her character around the game area. There are buttons which players need to use to survive – Melee, Dodge and Range Attack. Choose which attack or defence moves to use in order to fend off the attackers and defeat the level boss.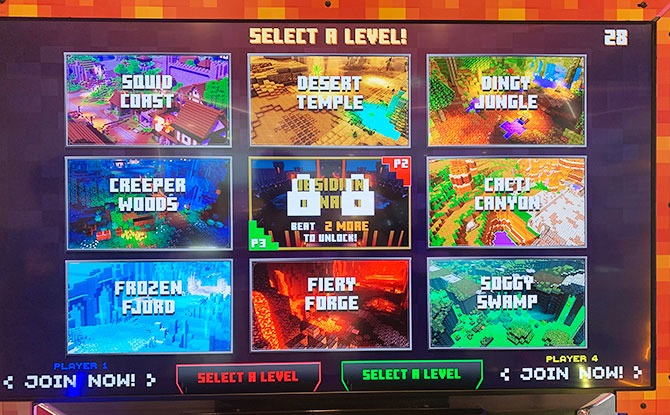 Minecraft Dungeons Arcade has a total of nine exciting levels. Eight of these levels, such as Squid Coast, Soggy Swamp and Cacti Canyon, are available from the outset. This offers the option to choose different game experiences each time you play the game.
The ninth level, Obsidian Pinnacle, needs to be unlocked by beating two other levels.
---
Collectible Cards to Gear Up
For those who have played the original Minecraft Dungeons, they will know that deciding what gear to use or "equip" is one of the fun aspects of the game since this allows characters to be customised.
Minecraft Dungeons Arcade has a unique way to incorporate this part of the gameplay into the arcade experience.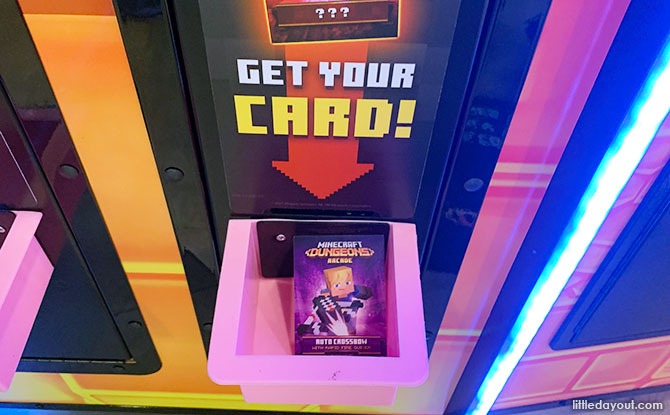 At the start of each play session, the player receives a physical card from a dispenser built into the cabinet.
By scanning this collectible card, the player can empower his or her character with different weapons, skins, pets and other items..
There are a total of 60 cards that can be collected. Each player can scan up to five cards for each play session. The more cards you collect, the more you can personalise your character.
---
Minecraft Dungeons Arcade: Fun Co-op Game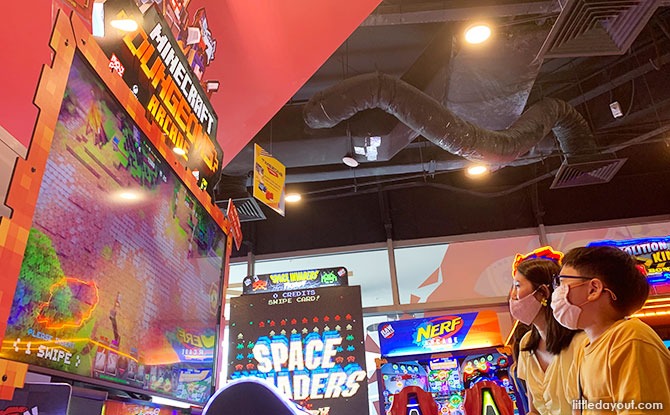 Minecraft Dungeons Arcade is a fun co-op arcade game that brings the thrill and excitement of trying to survive together as a tribe to the arcade. Able to accommodate up to four players, it can be fun game for family and friends to play together. It may be just what kids need to induct their parents into the Minecraft universe and bond together while killing evil mobs.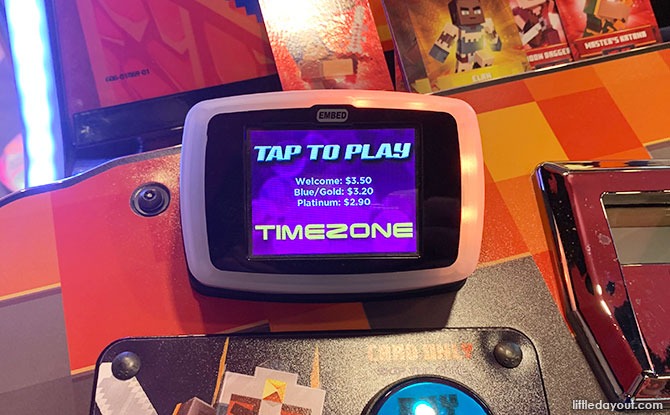 Minecraft Dungeons Arcade makes its Singapore and Southeast Asian debut at Timezone VivoCity on 25 June 2021. There is a 20-minute limit on gameplay so that more people can enjoy playing it.