Night Safari has a new resident – a southern three banded armadillo. Native to South America, the mammal, named Rocha, is now on display at the wildlife park's Fishing Cat Trail. He arrived in Singapore from Beauval Zoo in France last May.
Little Armoured One
Armadillo means "little armoured one" in Spanish and amongst the armadillo species, the southern three banded armadillo is the only one that can curl itself up into a hard ball when in danger. This is done by tucking in its head and back feet. By doing so, this presents its scales, which are made up of keratin, to its predators.
Night Safari's southern three banded armadillo is a one-and-a-half year old named Rocha. Active and curious, his favourite food includes ants' eggs and mealworms. He also receives vegetables, boiled eggs, apples and insectivore pellets from his keepers to ensure a balanced diet.
Meet Rocha at the Explorer Outpost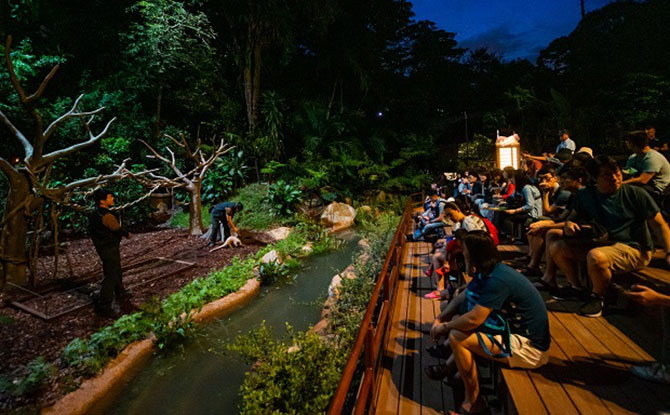 Visitors to Night Safari will also be able to meet Rocha at selected sessions of the all-new Keeper Talk which will be held at the new Explorer Outpost along the Fishing Cat Trail.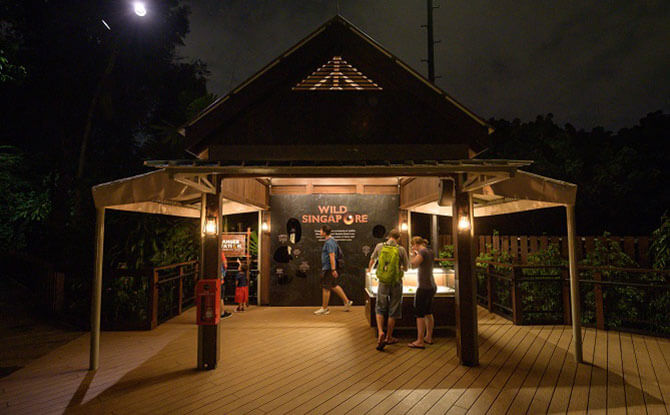 The Explorer Outpost is a ranger station which also serves as an interaction area for visitors to meet the southern three banded armadillo together with other "oddball" animals such as the pangolin, binturong, serval and marbled fox on Fridays and Saturdays, 7.15 pm and 8 pm, during the 2019 Twilight Encounters.
At the Explorer Outpost, visitors can also learn more about the animal residents found along Night Safari's Fishing Cat Trail through interactive and tactile interpretive displays.
A Pair of Armadillos at Night Safari
Currently, Rocha is alone in his exhibit but not for long.
His intended mate, a two-year-old female southern three banded armadillo has recently arrived at Night Safari from Poland's Wroclaw Zoo. The female armadillo has yet to be named.
Pay a visit to Rocha along the Fishing Cat Trail the next time you are at Night Safari Singapore.