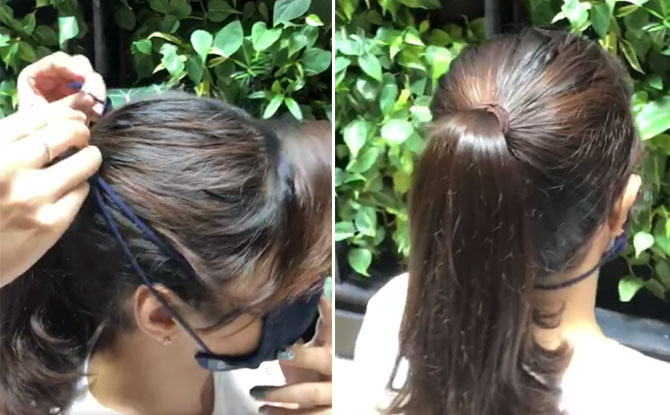 Many of us would have collected Temasek Foundation's Limited Edition DET30 masks. On Friday, 2 October, the organisation shared a mask hack to make the reusable even more comfortable.
Normally, the mask would loop around the back of the ears. However, some people may find this uncomfortable. Instead of having to buy additional accessories to secure the mask in place, there is a hack on how to wear the mask around the head.
---
Mask Hack For Reusable Masks
Because the DET30 masks have such long ear loops with adjustable fasteners at the end, it is possible to loop the mask around the back of the head.
---
-- Story continues below --
The hack works similar to a button on a cheongsam.
First, use the fastener on one ear loop to create a hoop.
Then, push the the fastener on the other ear loop to the end for it to function as a "knot".
Thread the "knot" through the hoop and tighten with the fastener to secure the mask in place.
Hopefully this doesn't make it sound more complicated than it really is.
Helpfully, two #StayMasked ambassadors from Temasek Foundation provided a demonstration on how this is done. Watch the demonstration video below.