Are you ready for school reopening on 2 June? You might be feeling a little anxiety or concern for the children who need to attend classes – donning masks or shields. We have put together some tips from parents whose children from graduating classes have already begun going to school as well as some helpful back-to-school supplies to bring along.
One protip is to have your child try on the masks and have a trial of 6 hours of mask-wearing, with one or two breaks in between to simulate the wearing of masks in school. Turn off the air-conditioning if possible and have just the fans blowing. This would be similar to the classroom environment your child is in. It also helps to pre-empt issues such as fit of masks, breathability, any potential discomfort.
Back-to-School Supplies for Kids
Here are five back-to-school supplies likes face shields and ear hooks which you can look into.
---
1. A comfortable and breathable 3-ply Face Mask or a Face Shield
After testing out the masks on your child, ensure they can wear them for prolonged periods. Let them tell you whether breathing is not hindered and that the mask is comfortable. Watch for behind the ears, as the tension typically causes the ears to hurt if the elastic band is tight. Breathability, comfort and protection are important factors to note.
---
-- Story continues below --
For face shields, one advice from a parent is to purchase one where air can flow with a gap on top. This prevents air from being trapped behind the shield. Unity pharmacies sell adult-sized plastic shields for $4.50.
For the very young who are unable to keep masks on, parents can consider letting them wear hats with plastic shields. Perhaps different designs might convince them to put them on. There are also designs which can be rolled up easily.
---
2. Ear Protection – Ear hooks and Silicon Ear Protector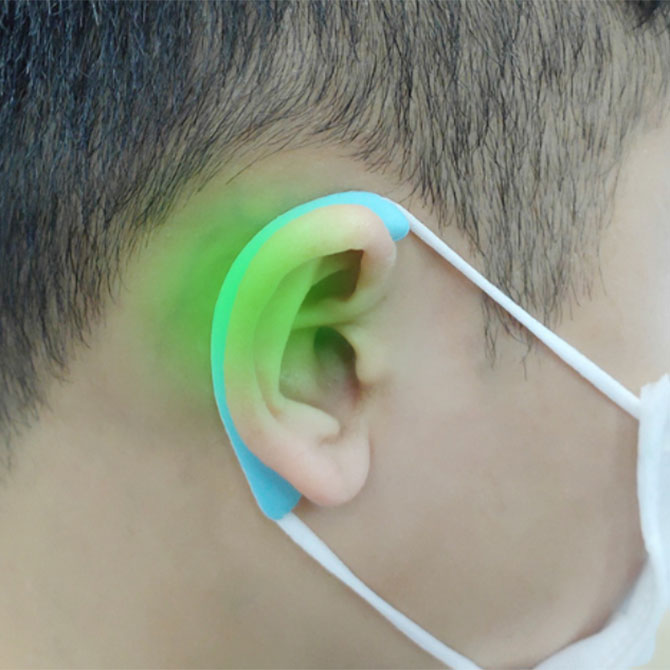 Taking a leaf out of the healthcare workers' books, putting masks on an extended time can result in a strain behind the ears. Given the tenderness of your child's skin, they may find it uncomfortable. An easy solution – ear hooks and ear protectors! These will relieve the tension from behind the ears while keeping masks on securely.
Check out ear protectors here.
There are also bands to fasten the masks. Check out these extension bands too.
---
3. Hand Soap or Hand Sanitiser
We hope you have inculcated the values of good personal hygiene by the time the Circuit Breaker is over. Hands should be washed frequently, with soap, especially before and after meals. Your child should pack some hand soap or hand sanitiser so that hands can be clean. Place the bottles in a reusable silicon bag. This will help prevent leaks. You could also hang the sanitisers using silicone sleeves on bags like many children do, for easy access.
---
4. Wet Wipes
For easy cleaning and wiping of surfaces on tables and chairs, have wet wipes ready within easy reach. We like these eco-friendly ones which help break down viruses and can be disposed after use. They are gentle on the skin too. Practise wiping common surfaces with your child, so they will know where to wipe, how to wipe in order to keep surfaces clean.
---
5. A Bag to Contain Masks and Other Essentials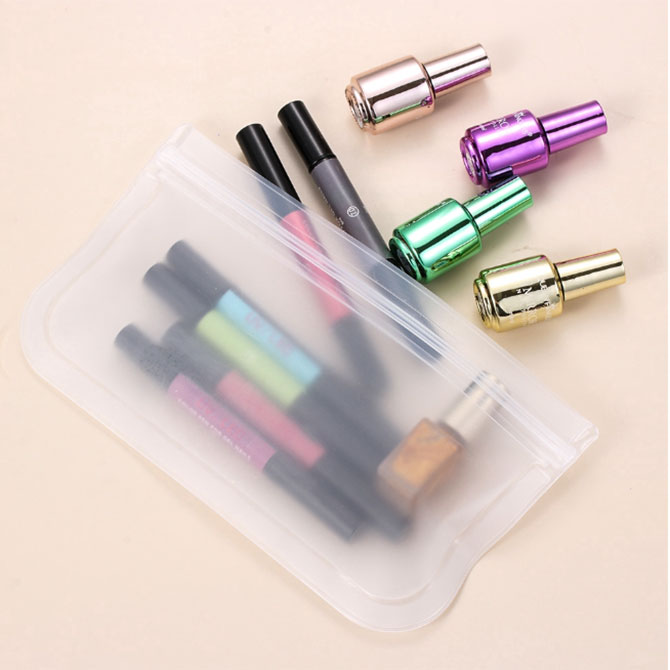 Packing a mask and other essentials into a reusable, washable bag would be helpful. Label your child's name on it or sew it on. We'd recommend bringing extra masks to school in case they get misplaced or dirtied. Teach your child to fold and place the mask into the bag after use.
---
Get Ready for School with Basic Protective Gear
After two months of not being in school physically, the children must be eager to see their friends and teachers. While schools have measures in place to ensure safe distancing, children need to reminded about the importance of good personal hygiene and adhere to safety protocols.
Aside from the necessities, do prepare your child mentally as well. It could be a period of re-adjustment, but we can all get through it together.
This story contains affiliate links. This means we earn a small fee if you purchase something through a link from our website. There is no additional cost to you. This helps to support Little Day Out and keeps us going.