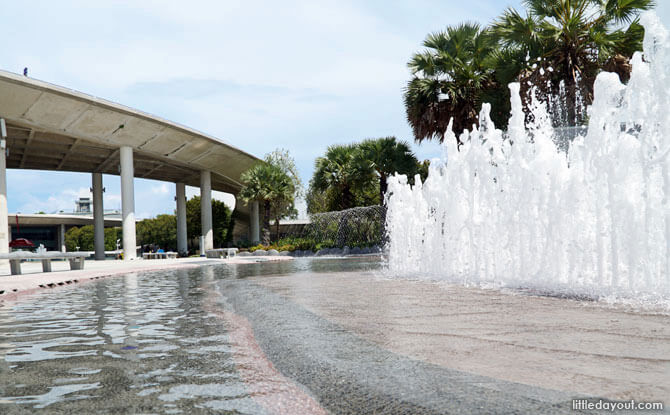 The Marina Barrage Water Playground entices with a wading pool, vibrant fountains and playful jets of water. With Marina Barrage marking 10 years since its opening in 2008, here is a look at its updated water playground – a showcase of water at play.
---
Play in the Water
The Marina Barrage is a dam built across the Marina Channel creating the Marina Reservoir. Therefore, it seems fitting that the Marina Barrage Water Playground is essentially a body of water as well – one that invites some frivolous fun.
You won't find any play equipment like water slides at the Marina Barrage Water Playground. Instead, the spotlight is firmly on water as an element of play and it consists of an open and shallow wading pool with four water play sections.
Water Jet Tunnel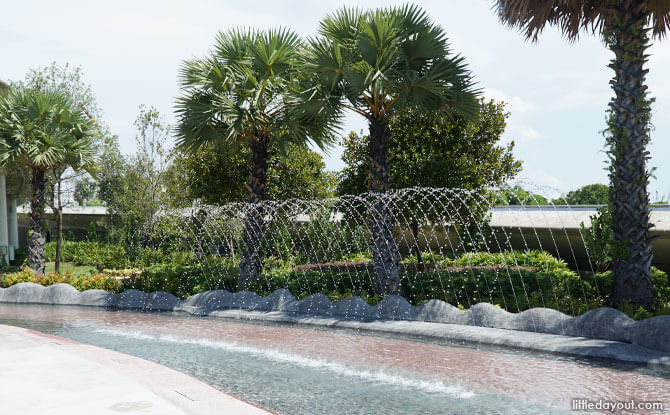 At one end of the water playground are jets of water that create an arching tunnel for kids to run under.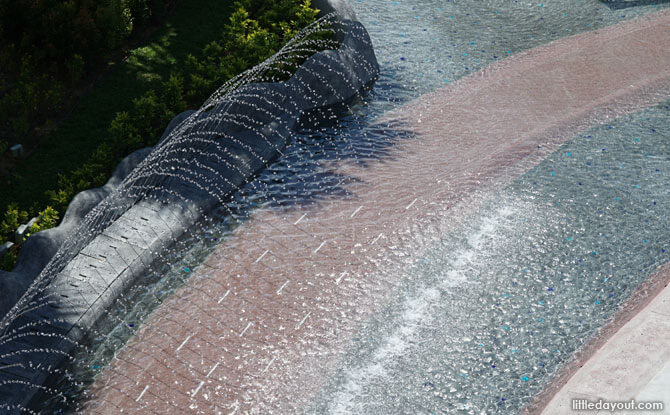 Follow the reddish-brown pathway that leads through the water jet tunnel to arrive at a square structure set into the water on the other side.
---
Square Water Shelter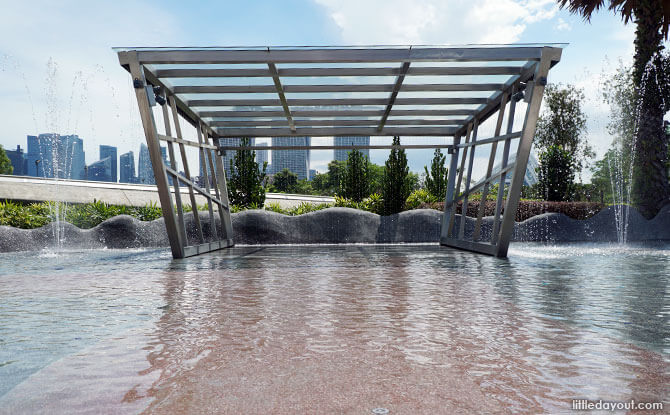 This square shelter has a glass roof which creates a latticework of shadows on the ground.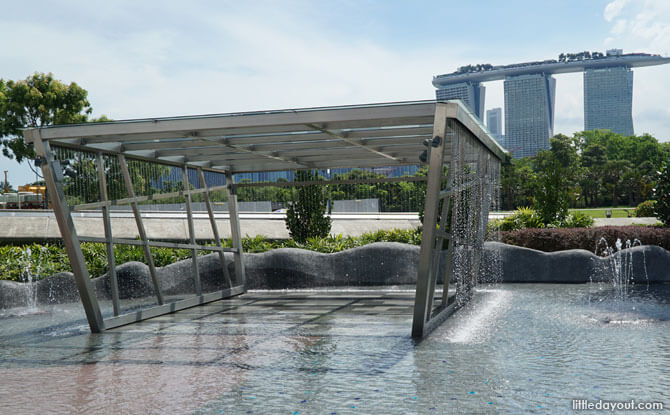 A curtain of water flows down from its sides. Flanking the shelter are two fountains with sprays of water.
---
Fountain Square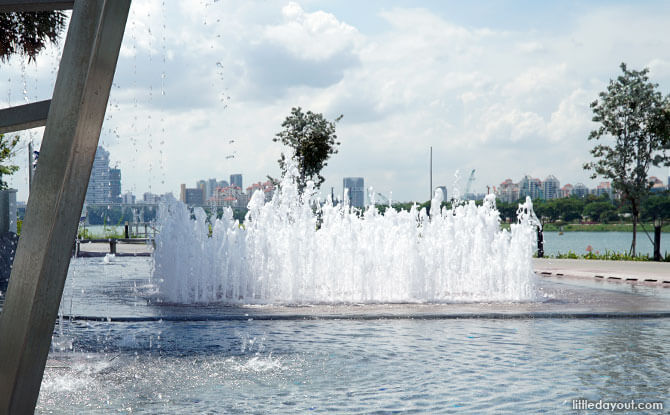 The next section at the Marina Barrage Water Playground is a "fountain square". This consists of a cluster of water fountains, set in a square formation.
Gushing up from the ground, they playfully rise and fall. Step into the square when the fountains are low and you may soon find yourself surrounded by the rising waters of the fountain.
---
Bubbling Play
The last water play section is located under the shade of some trees. Here, little bubbling fountains make it an ideal water play spot for toddlers.
---
Visiting the Marina Barrage Water Playground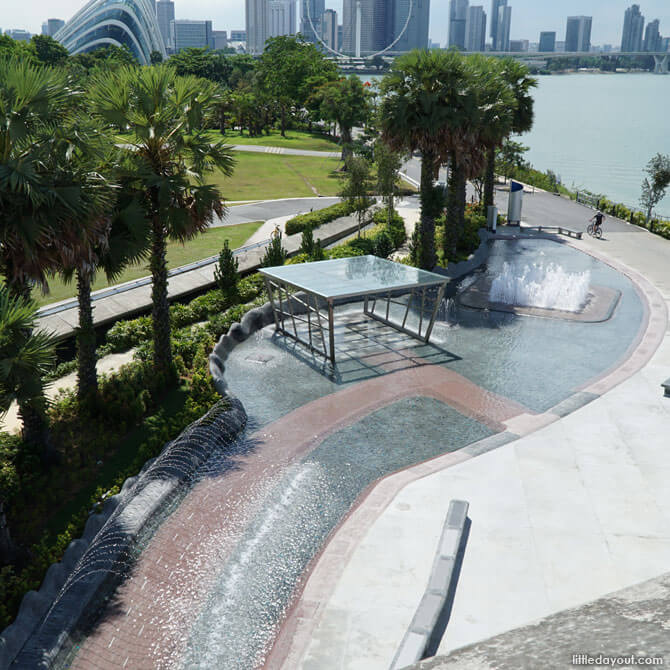 The Marina Barrage Water Playground provides a watery play spot for kids to splash about and cool down. It is a showcase of the elemental fun that water can provide.
You can find the Marina Barrage Water Playground at the end of the Marina Barrage closer to Gardens by the Bay.
---
Marina Barrage Water Playground
Opening hours:
Monday, Wednesday and Friday from 12.30 pm to 9 pm
Tuesday, Thursday, Saturday and Sunday from 9 am to 9 pm
Admission is free.
---
---