Tanjong Beach at Sentosa is best known for being one of the nicest beaches on the island. However, did you know that is also home to a pair of World War Two relics? Just along the roadway, you will find the pair of Tanjong Beach pillboxes.
---
Tanjong Beach Pillbox on Sentosa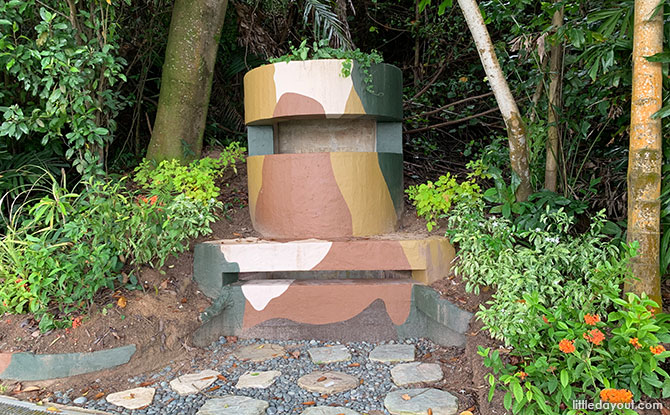 The Tanjong Beach machine gun pillboxes are a reminder of a time when Sentosa, or Pulau Blakang Mati as it was then known, was on the front line. The Tanjong Beach pillboxes are among the few remaining ones on the island.
The pair of pillboxes were built to support each other with overlapping fields of fire. The construction of these pillboxes started in the 1930s when the clouds of war were looming.
---
-- Story continues below --
The ones built at Tanjong Beach were based on the "coastal type" design. It has thick walls and had slots from which Vickers machine guns could fire out. It served as the first line of defence in the event of a beach landing.
If you wish to pay a visit to the Tanjong Beach Pillbox on Sentosa, if you are heading over from Palawan Beach, follow the road past the public toilets and Tanjong Beach Club and you will come to it on the left.