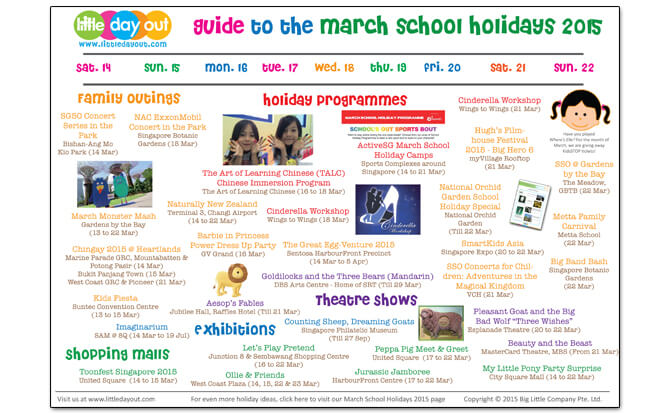 The March School Holidays are coming!
Wondering what to do around Singapore during the one-week break? Take a look at our signature Little Day Out Holiday Guide and get a quick overview of some of the events and activities that you can look forward to.
There are holiday programmes that cover sports, a chance to dress up like Cinderella for a ball, and even a Chinese Immersion Program where learning Chinese is made fun through activities and outings.
Download your guide to the March School Holidays 2015 below and for even more ideas of what to do during the holidays, be sure to visit our March School Holidays Page and Events Calendar.