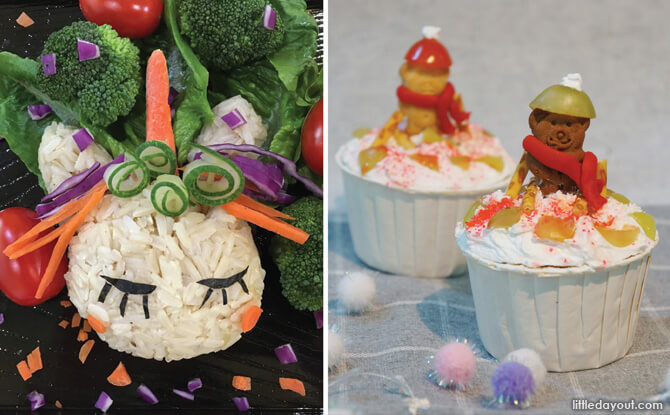 10, 9, 8,… 3, 2, 1! Hands in the air! Experience the exhilaration of a fun cooking competition – together as a family – at our Little Day Outing with Mount Alvernia Hospital: Creative Cooking Family Challenge!
Not only will this be a great bonding activity with the kids during the year-end school holidays, you'll also learn how to increase the nutritional value of your family meals from Mount Alvernia Hospital's dieticians! It's actually not difficult to eat healthy – you'll see.
On The Menu: Animal Sushi Bento And Christmas Teddy Cupcakes
At our Creative Cooking Family Challenge, you'll be preparing a set meal: Animal Sushi Bento for the main course and Teddy Skiing Winterland Cupcakes for dessert.
These oh-so-cute creations are not just good-looking, they are delicious and nutritious too! The recipes for these dishes have been tweaked by Mount Alvernia Hospital's dieticians to include healthy ingredient options without compromising on taste!
---
-- Story continues below --
Don't worry if you're not proficient in cooking. Our chef will demonstrate how to prepare these dishes, after which you can add your own creative touches to make them your own.
The family with the most creative and nutritious dishes will be crowned our Creative Cooking Family Challenge champion!
Increasing Children's Appetite For Healthy Eating
This outing is a good opportunity to excite your child about eating healthy. On top of the hands-on cooking fun and the thrill of a competition, kids will also enjoy the craft-and-activity learning session about nutritious eating, conducted by Mount Alvernia Hospital's dieticians.
Don't be surprised if your little one tells you next time, "Mummy (or Daddy), please give me more green vegetables so I can complete my Rainbow Plate!"
Go Home With More Than A Happy Belly
It's not just the kids who will be learning. The dieticians from Mount Alvernia Hospital will also be sharing with the adults about healthy eating and family nutrition.
Always confused as to why your fruit juice tastes so sweet even though it says "No Added Sugar" on the packaging? Or find it hard to understand the jargon on the nutrition information panel of your child's favourite snack? One of the topics covered in this short sharing session will be food label reading. Here's your chance to ask all the questions you've ever had, and benefit from the useful tips and practical advice given by the experts!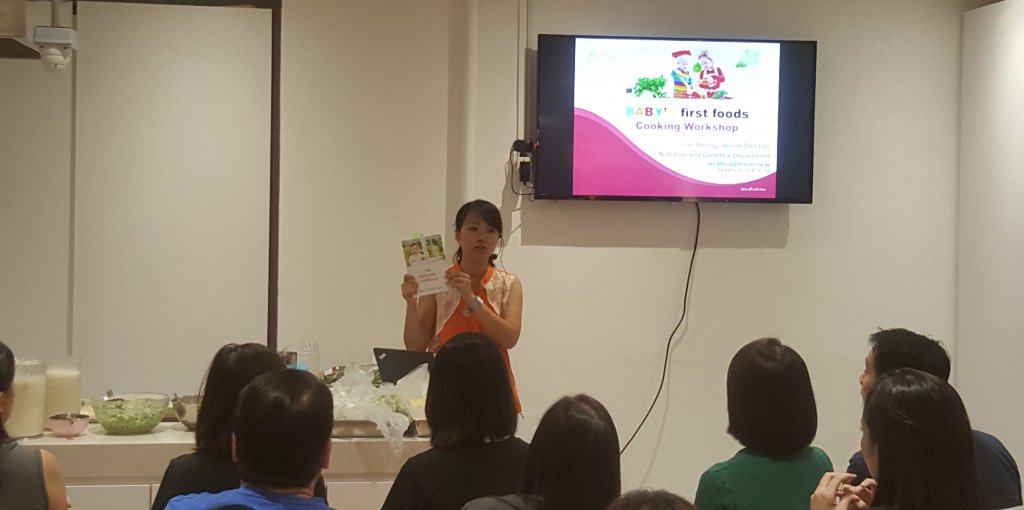 In addition to newfound knowledge, each family will also bring home a certificate of participation, a photo with their creations, a Little Day Out printed magazine (November 2018 edition), and a value-packed goodie bag.
The Creative Cooking Family Challenge will be held at CulinaryOn. At this ultra nice cooking studio, children and adults alike will enjoy learning about nutrition and healthy eating, and putting what they've learnt into practice in the friendly cook-off.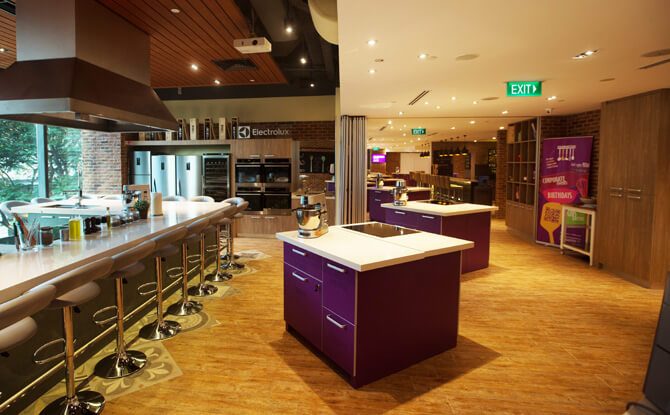 Come, join us for a fun time of baking, bento-making, bonding and benefitting from the nutritional learning!
Little Day Outing with Mount Alvernia Hospital: Creative Cooking Family Challenge is organised by Little Day Out and presented by Mount Alvernia Hospital.
Little Day Outing with Mount Alvernia Hospital: Creative Cooking Family Challenge
Date: 1 December 2018, Saturday
Time: 10am – 1.30pm (there will be time for lunch within the programme)
Venue: CulinaryOn cooking studio (a few minutes' walk from Raffles Place MRT Station)
Price: $48 for a child-adult pair ticket; $30 for an additional child ticket; $18 for an additional adult ticket
Recommended for 4.5-year-olds and up.
Click here to purchase your tickets.