Miss being on a plane and travelling as a way to end off the year? Little Day Out is inviting your kids and their friends to go on an Air-venture with us as we bring you another fun, exciting and enriching two and a half day camp.
From 2 to 4 December 2020, join us for our on-site adventure camp and learn everything related to aviation, aerodynamics, birds and flying with our awesome partners!
At this camp, we give campers the chance to explore the Seletar Aerospace Park in Singapore as well as head behind the scenes to the airsite of Seletar Airport and an aircraft hangar, locations that aren't usually accessible to the general public!
---
-- Story continues below --
Little Day Out's Fly High Air-venture Camp (2 to 4 Dec)
Here is an overview of the activities that they will experience over the 2.5 day camp.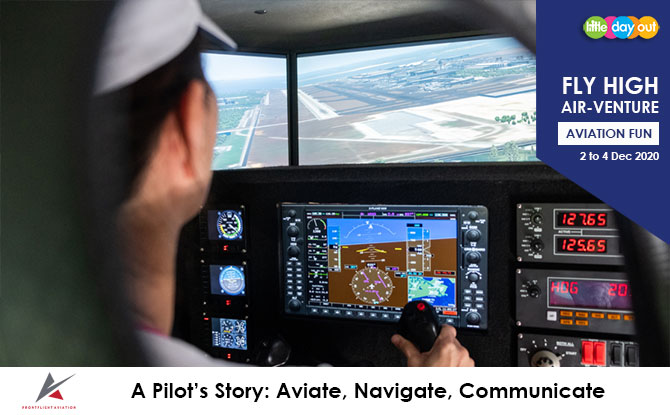 On Day 1, campers will be introduced to the elusive world of aviation and learn first-hand from the aviation professionals at Frontflight Aviation showing young aspiring aviators the possible. Ray, an avid aviator surpassed the odds to achieve her commercial pilot license will be sharing her incredible journey. CEO and Founder of Frontflight Aviation, Bryan Yap, who has been in the RSAF flying helicopters and participating in rescue missions in the last two decades, will map out the various situations one might encounter and more.
Children will also get a lesson on basic air navigation as well as survival skills training. They will go through a scenario-based exercise and put the skills they have learnt into practice with a flight simulator experience!
Aerodynamics: The Science Behind Flying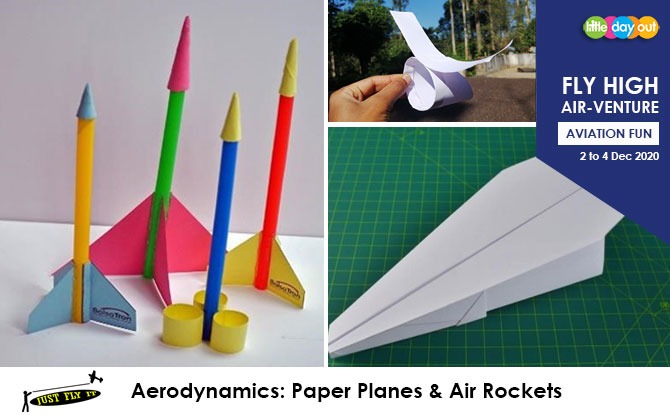 How do the aviation designers test out prototypes and concepts? Through paper planes! Children will learn how paper planes achieve flight by folding both conventional and unconventional paper planes with Just Fly It. Discover the secrets behind folding the ultimate paper plane using the power of aerodynamics and science. More than just flying straight ahead, the planes that are folded in this lesson will be designed to fly in more directions than one. What's more, Junior Aviators will also learn how a rocket is built, its trajectory flight path and get a chance to put one together plus launch it too!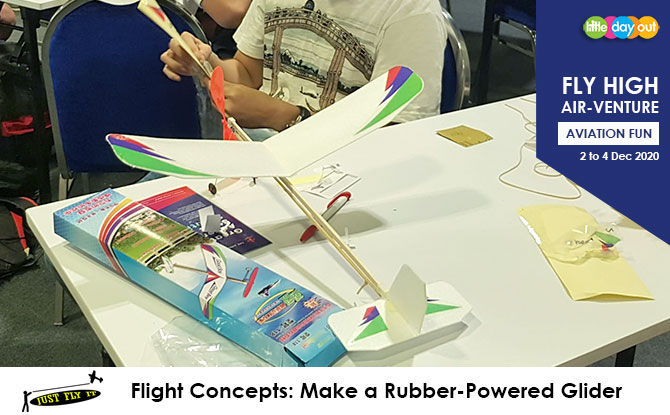 Just Fly It will show your Senior Aviators how to make a rubber-powered glider and teach them flight principles and scientific concepts such as propulsion theory and converting elastic potential energy to kinetic energy. Just Fly It was founded to provide a fun and dynamic environment for aeromodellers to pursue their hobby and now provides enrichment programmes in schools to spark aviation and science interest in students.
---
MAJ Aviation Aircraft 

Hanger Tour
Take this unique chance to enter an aeroplane hanger at MAJ Aviation's General Aviation Centre with the world's first double-storey rotating carousel which can display and park up to 12 GA light aircraft. The two hangars have direct access to the Seletar Airport runway. Campers will get behind the scenes at this tour of the spot where private jets are parked and gain insight to a space where aerospace engineers maintain, repair and overhaul exclusive jet planes! They will also expand their horizons as they learn from aircraft engineers on how to become one too!
---
Nature In Flight at Hampstead Wetlands Park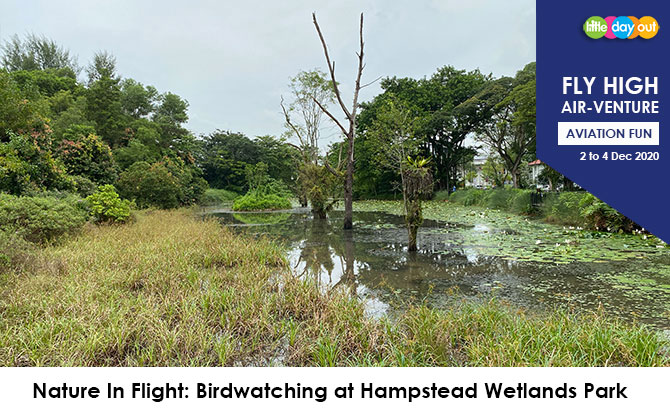 Located next to The Oval @ Seletar Aerospace Park, Hampstead Wetlands Park is centred around a lake which attracts birds and wildlife, making it the perfect spot for an idyllic nature walk and birdwatching. From a professional nature guide specialising in birds and an author of five books on birds, we will learn about nature in flight and try to spot local species of birds such as the Black-naped Oriole and the White-bellied Sea Eagle on this birdwatching expedition.
---
Orienteering Photo Hunt Fun at The Oval @ Seletar Aerospace Park
To be an aviator, one of the key milestones is navigation. So before we take to the skies, we need to first master navigation on the ground. Through orienteering, the sport of navigation, campers will go on a photo hunt at The Oval @ Seletar Aerospace Park with the coaches from Orienteering Singapore. They will learn how to identify objects on a map as well as select fair and safe routes toward where they want to head to.
Some sights that they will get a chance to safely explore and admire include the view of the nearby Seletar Airport runway. They will also see colonial black-and-white bungalows that were previously used by the British Royal Air Force. Throughout, the kids will get a chance to hone their navigational and observational skills in this fast-paced and fun activity.
---
Lunch Talk with a Real Life Pilot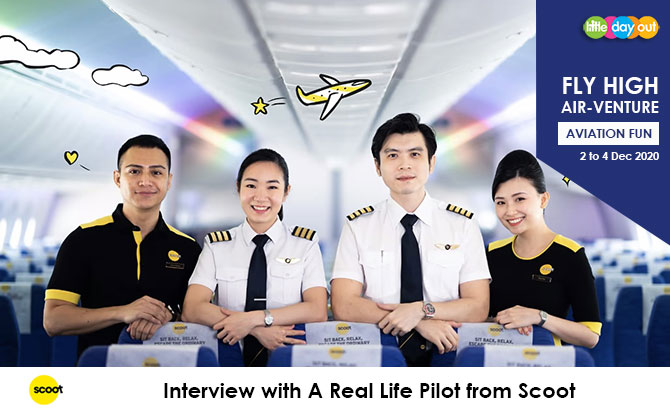 Ever wanted to have a chat with a pilot? In this special lunchtime activity, air-venturers will get to go up-close and personal with Captain Andrew Tan, a pilot with Scoot.
Hear first-hand what a day in the life of a pilot is like, from take-off-to touch down. Aspiring pilots can also take this chance to get advice on how they do can fulfil their dreams of taking the skies in a plane.
---
Behind-the-Scenes Tour of Seletar Airport
No air-venture camp would be complete without a visit to the airport where it all happens! Get exclusive access to Seletar Airport with this behind-the-scenes tour – learn about its history, go up close to where private and commercial jets are parked at the airfield, and check out the airport fire station, and its blazing red fire engine, besides the runway! What's more, kids will get to role-play as airport managers and check-in agents, and learn about security, immigration and all the other roles essential in ensuring a great passenger experience at the airport.
---
Airplane Playtime
Campers will also get some fun downtime to play at the nearby Airplane Playground consisting of fun airport-themed structures and a giant Ludo board. Through special airplane and aviator-themed games, they will also get inspired as they play and learn about famous aviators who made their mark in history.
---
Flight School at Aeroviation Singapore
On day three of camp, gear up for an exciting, full-fledged flight experience at Aeroviation Singapore!
Aeroviation Singapore is the first flight school establishment to introduce and conduct the Recreational Pilot Certificate programme. They aim to make flight school easier to access so that aspiring aviators can "stop dreaming and start flying".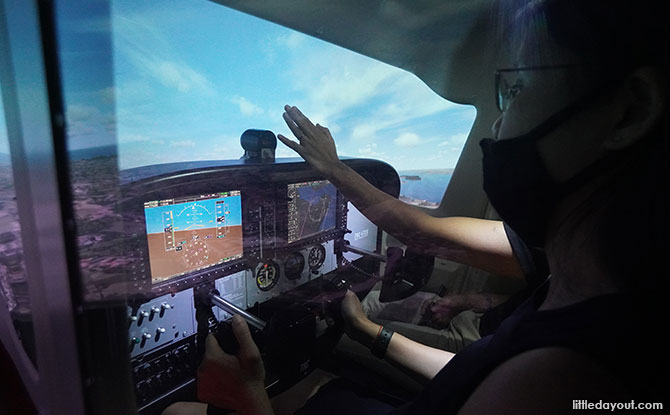 Strap up for a line-up of memorable activities as air-venturers will get this exclusive chance to use the flight school's facilities. These include their professional Garmin 1000 Cessna 172 Flight Simulator used by the students in their flight school.
There is also Virtual Reality simulator where they can enter a variety of planes and even pay a visit to more than 3,000 airports worldwide.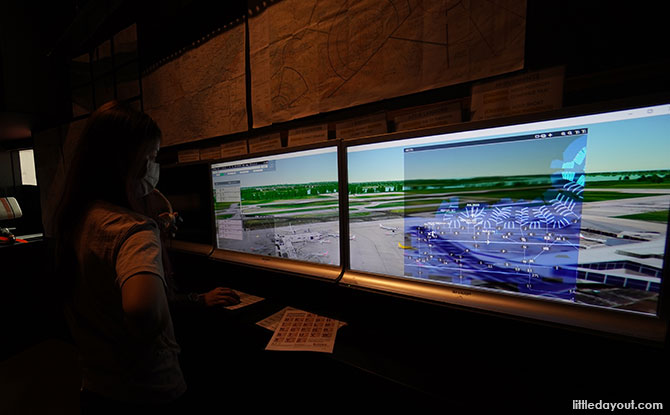 Air-venturers can also try being an Air Traffic Controller. Using Aeroviation Singapore's Air Traffic Controller Simulator training system, they will get a real taste of the many different sights and sounds that an Air Traffic Controller has to manage daily.
---
Aviation Merchandise from Pilot Gear and an Aviator Showroom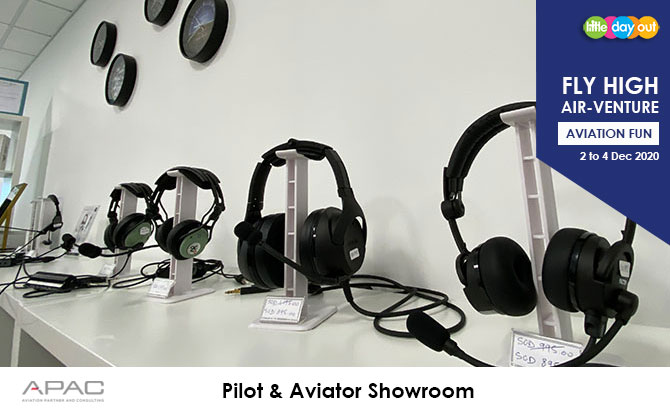 All campers of this 2.5 day camp will also receive a goodie bag with $40 worth of aviation merchandise from Aviation Partner and Consulting (APAC)'s Aviator and Pilot showroom. This specialised store carries accessories such as aviator sunglasses, carry cases and more for pilots. APAC is also the sole distributor in Singapore for Bose Aviation noise-cancelling headsets and accessories. What's more, the Best Camper at this camp will receive special aviation-themed memorabilia worth over $100!
---
Little Day Out's Fly High Air-venture Camp
Registration for Little Day Out's Air-venture Camp in December 2020 is now open. Spaces are limited, so don't wait to register!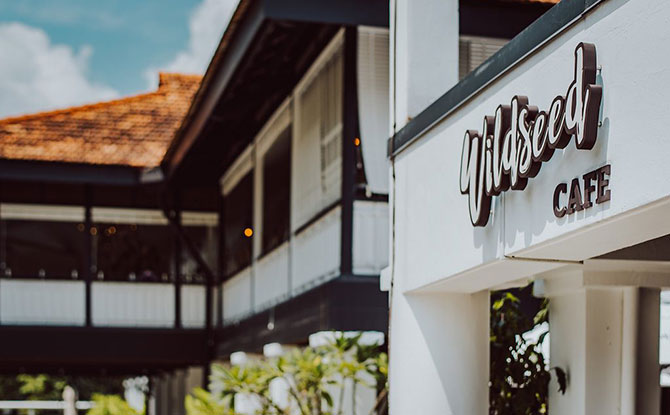 Date: 2 to 4 December 2020, Wednesday to Friday
Time: 9 am to 4 pm (Day 1 and 2), and 10 am to 12.30 pm (Day 3) or 1 pm to 3 pm (Day 3 – newly-added slot)
Where: Wildseed Café at The Summerhouse, The Oval @ Seletar Aerospace Park (Day 1 and 2), Aeroviation Singapore at Oxley Bizhub (Day 3)
Ages: 6 to 12 years old (Campers will be grouped according to their ages as Junior Aviators  and Senior Aviators)

The camp fee is inclusive of lunch on both days at Wildseed Café at The Summerhouse, The Oval @ Seletar Aerospace Park, activity kits and camp materials, as well as specially curated Aviation merchandise worth over $40.
Little Day Outing to Aeroviation Singapore
If your child is unable to make it for the Fly High Air-venture Camp, fear not! We have this other option for you. You can either choose to drop your child off for this flight school experience or why not make it a little day outing and attend it together with your child!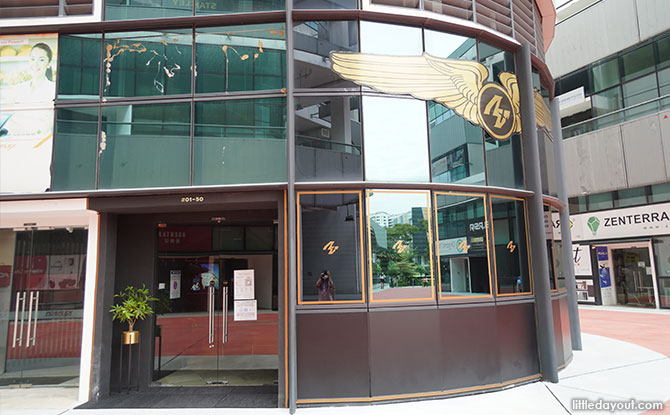 Date: 4 December 2020, Friday
Time: 3 pm to 5.30 pm
Venue: Aeroviation Singapore, Oxley Bizhub #01-50, 63 Ubi Road 1, Singapore 408728
The programme for this Little Day Outing will be the same one experienced by campers on Day 3 of camp.
Sign up for this Fly High Air-venture Little Day Outing to Aeroviation Singapore here. Check out our other land and sea outings for your family too!
Spaces are limited for the Fly High Air-venture Camp and Outing as each group is limited to just 5 persons and safe distancing practices will be observed.
---
Stay in Touch for Future Little Day Out Camps & Outings
If you would like to participate in future Little Day Out camps and outings, do fill in the form below so we can get in touch with you!