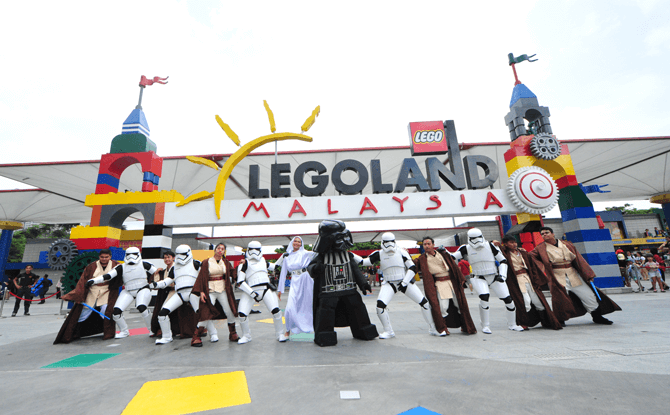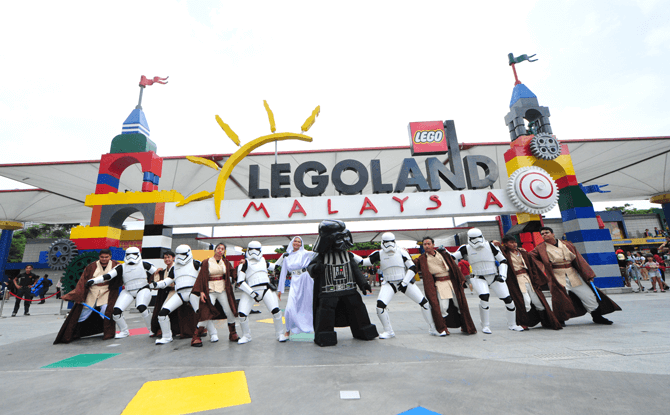 LEGOLAND Malaysia Resort was teeming with Star Wars characters from across the galaxy as it pulled out all the stops in its largest LEGO Star Wars Days celebration yet.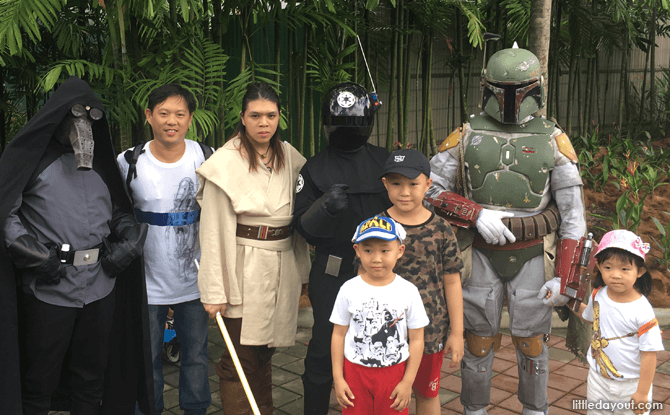 Characters such as Darth Vader, Stormtroopers, Imperial Pilots and Jedi warriors could be seen giving out high-fives and posing for photos across the park on 13 May 2017, bringing smiles to children's faces.
Even the menacing-looking Emperor Palpatine seemed happy to oblige for a snapshot.
LEGOLAND Malaysia Resort's LEGO Star Wars Days Celebration
LEGOLAND Malaysia Resort's LEGO Star Wars Days is being held till 31 May 2017. During this period, park visitors can look forward to daily activities such as:
Build your LEGO Star Wars World
Design and build a LEGO Star Wars World at the LEGO Academy.
Build a Giant LEGO Star Wars R2-D2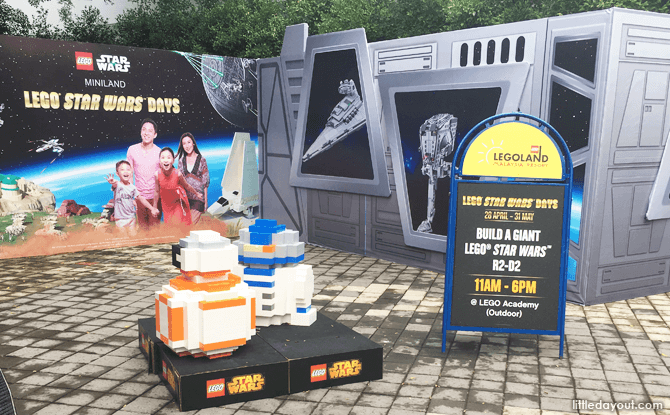 Help to build LEGO bricks which will be used to assemble a 1-metre tall droid at the end of the day.
Speed Building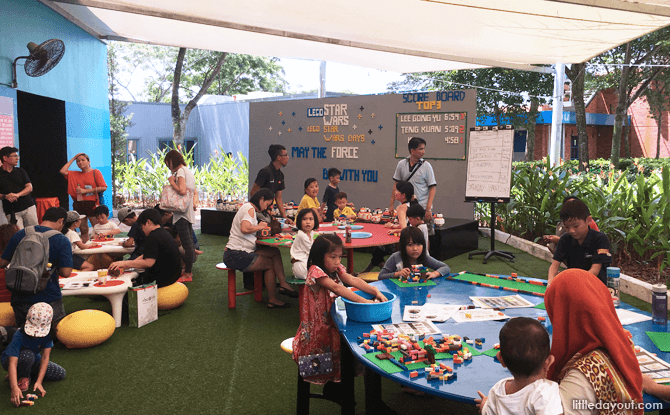 Test how nimble your fingers are by building a STAR WARS character (BB-8 and R2-D2 seem like popular choices!)
LEGO Star Wars Trivia Hunt
Visit LEGO Star Wars Miniland to hunt for answer to a trivia quiz.
Jedi Academy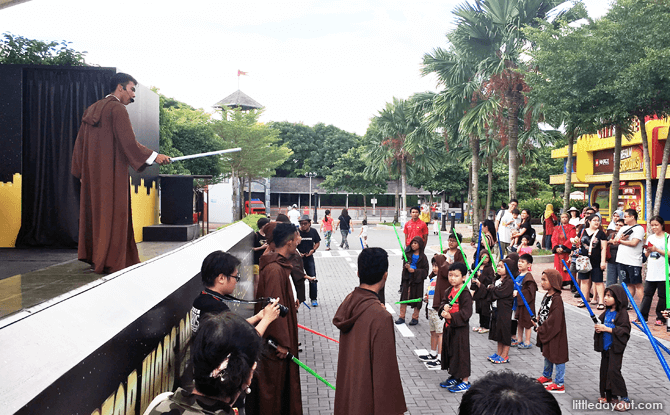 Don the robes of a Padawan and train in the use of a lightsaber. Be prepared to battle the evil (but adorable) LEGO Darth Vader.
Visit LEGO Star Wars Miniland LIVE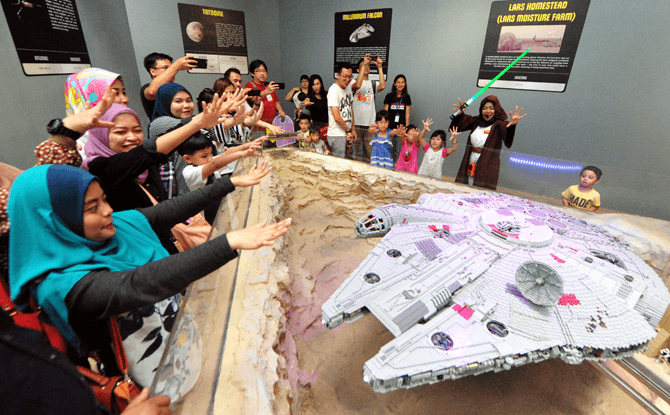 LEGO Star Wars Miniland exhibit is a must-stop for any Star Wars fan. This indoor, air-conditioned exhibit provides Star Wars fans a chance to relive their favourite memories from the Star Wars series.
During LEGOLAND Malaysia Resort's LEGO Star Wars Days, special guided tours will be held at 2.30 pm and 4.30 pm, with an extra tour at 12.30 pm on Fridays to Sundays. On the tour, a Jedi Knight will regale you with stories from across the galaxy.
Meet & Greet
Meet & Greet sessions with LEGO Darth Vader and other Star Wars characters will be held throughout the day. Stormtroopers will also be "breaking it down" in special Star Wars Stormtrooper Dance Performances. Check in-park for detailed timings.
Bringing Star Wars Experiences to Life
"Building on last year's successful LEGO Star Wars Day, LEGOLAND is once again embarking on a journey to bring LEGO Star Wars to life for all Star Wars fans, young and old alike. This year, we are kicking it up a notch and ensuring that it will be filled with building activities that will inspire and encourage learning through play," said Kurt Stocks, General Manager at LEGOLAND Resort Malaysia.
LEGOLAND Malaysia Resort's Star War Days Celebration 2017
Dates: 28 April to 31 May 2017
Venue: LEGOLAND Malaysia Resort, 7, Jalan Legoland, Medini, 79250 Nusajaya, Johor, Malaysia