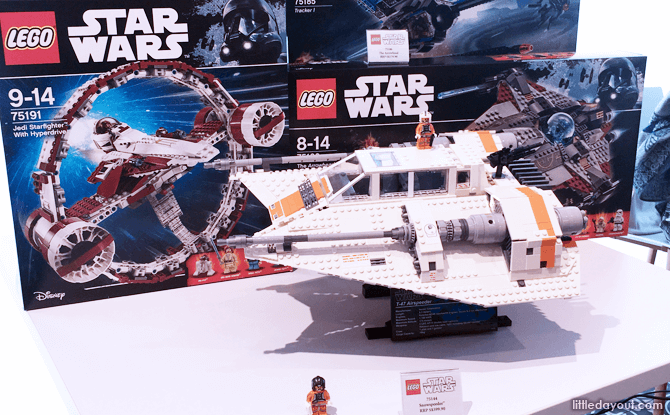 The new LEGO Star Wars Classic Collection 2017 will be launched in Asia in May 2017, ahead of other regions around the world. This news was announced by Ms. Vera Ivanova, LEGO's Marketing Director, SEA, on 26 April 2017 at a media event.
The 10 new LEGO sets in the Classic Collection 2017 recount epic scenes from the Star Wars movies. They will be available in Singapore at Toys R Us, LEGO Certified Stores and toy shops. They will also go on sale at LEGOLAND Malaysia Resort.
LEGO Star Wars Classic Collection 2017
Here is a closer look at four of the sets in the new LEGO Star Wars Classic Collection 2017.
Jakku Quadjumper™ (75178)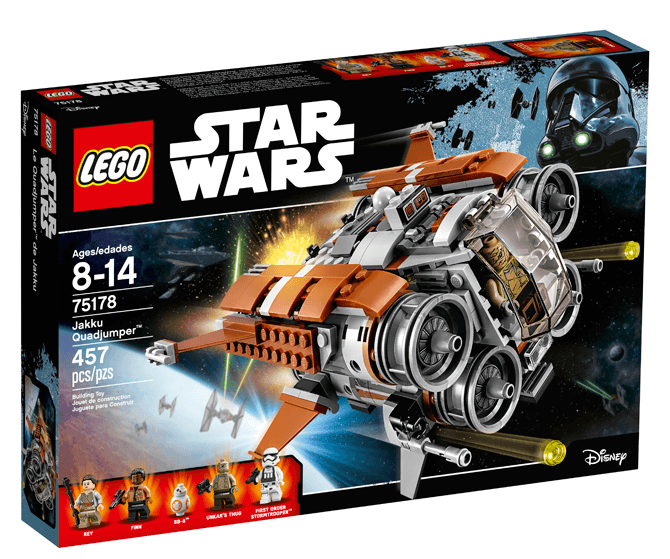 Recreate exciting desert-planet scenes from the blockbuster Star Wars™: The Force Awakens movie with the Jakku Quadjumper set.
Escape Unkar's Thug with the Jakku Quadjumper which features an opening cockpit, rear gunner station, stud shooters and explode function. The set includes 4 minifigures (Rey, Finn, Unkar's Thug and a First Order Stormtrooper), and BB-8 figure. Weapons include Rey's staff, 2 blasters and a blaster pistol. It measures over 3" (9cm) high, 5" (15cm) long and 7" (19cm) wide.
Retail price: SGD119.90
Rathtar™ Escape (75180)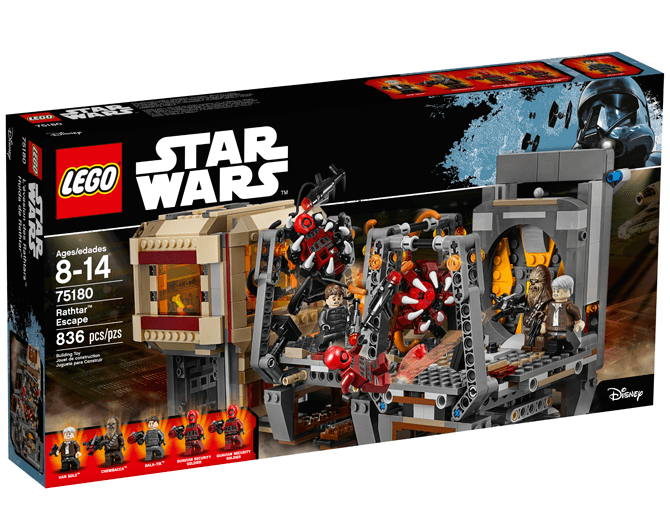 Relive the thrilling Rathtar scene from Star Wars™: The Force Awakens. Escape the jaws of the Rathtars with this modular freighter interior with lowering blast door, trapdoor with crawlspace, Rathtar release function and 5 minifigures (Han Solo, Chewbacca, Bala-Tik and 2 Guavian Security Soldiers).
It includes 2 buildable Rathtar figures with posable tentacles and teeth. Each Rathtar with tentacles closed measures over 1" (4cm) high, 2" (7cm) wide and 2" (6cm) deep.
Retail price: SGD149.90
Darth Vader™ Transformation (75183)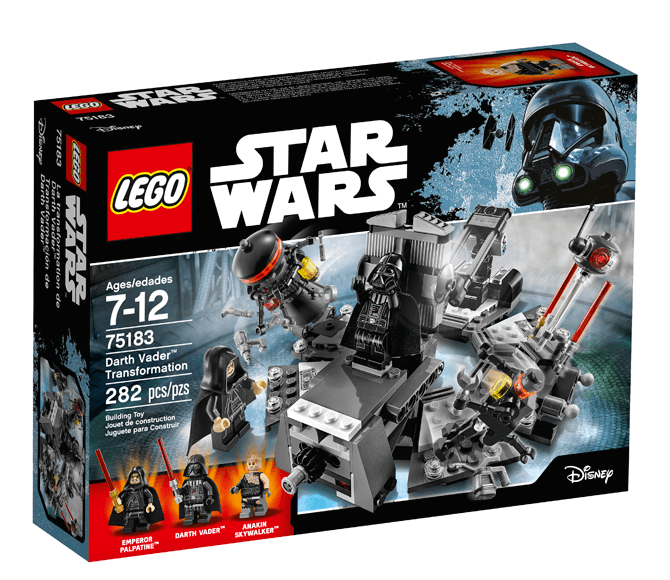 Recreate Anakin's chilling transformation into evil Darth Vader with this LEGO® brick recreation of the medical bay scene from Star Wars™: Revenge Of The Sith. This detailed set features a table, with space for Anakin, that lowers and flips to reveal Darth Vader, Emperor Palpatine's greatest creation.
It includes a helmet applicator and force explode function. The set comes with 3 minifigures and 2 buildable droids figures and measures over 3" (10cm) high, 6" (17cm) wide and 8" (22cm) deep.
Retail Price: $59.90
Republic Fighter Tank™ (75182)
Destroy the droids with the Republic Fighter Tank. The tank features an opening top hatch with minifigure cockpit, 2 elevating guns with stud shooters, rear ammo store and hidden wheels for a hover look.
Included are 2 minifigures, Aayla Secura and a Clone Trooper Gunner, plus 2 Battle Droid figures.
Retail Price: $59.90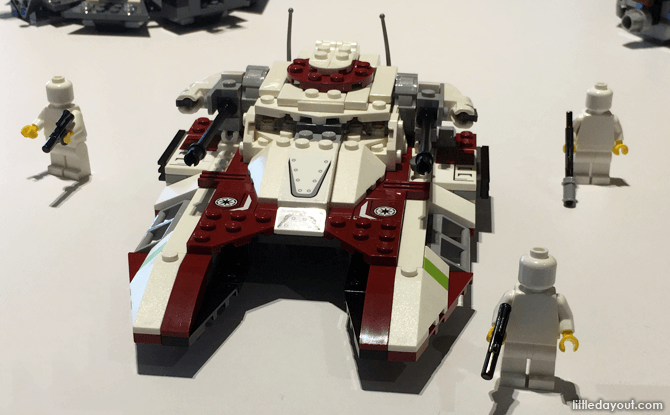 Other sets that will go on sale include:
Tracker I (75185) – Tri-Wing Tracker I model from LEGO® Star Wars: The Freemaker Adventures -Retail price: SGD139.90
The Arrowhead (75186) – Starship from LEGO® Star Wars: The Freemaker Adventures – Retail price: SGD179.90
Jedi Starfighter™ With Hyperdrive (75191) -Obi-Wan's Jedi Starfighter from Star Wars : Attack of the Clones – Retail price: SGD199.90
Snowspeeder™ (75144) – The classic T-47 Snowspeeder – Retail price: SGD399.90
Bounty Hunter Speeder Bike Battle Pack (75167) – Retail price: SGD29.90
First Order Transport Speeder Battle Pack (75166) – Retail price: SGD29.90