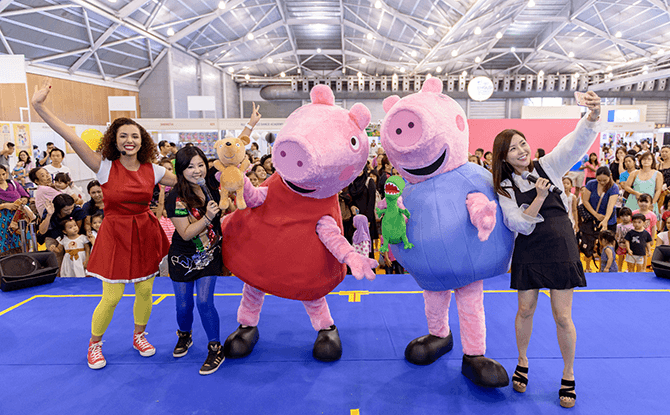 In celebration of Youth Day, SmartKids Asia will be back for the second time this year, a first since its debut in 2012! At this fun family event, parents and children can look forward to an extensive line-up of activities including meet and greet sessions with popular characters, free trial classes from leading enrichment centres, interactive activities, inflatable challenges, and even a Scholarship Programme.
If you have kids between three to 12 years of age, mark down 1 to 3 July 2016 on your calendars. SmartKids Asia, Asia's largest educational kids' fair, will be taking place from Friday to Sunday, from 10 am to 9 pm (1 to 2 July) and 10 am to 8 pm (3 July) at Suntec Singapore, Halls 405 and 406. Admission is free.
SmartKids Asia combines education with health and family bonding activities, giving you unparalleled opportunities to spend time together with your kids and explore their potential.
Meet & Greet Sessions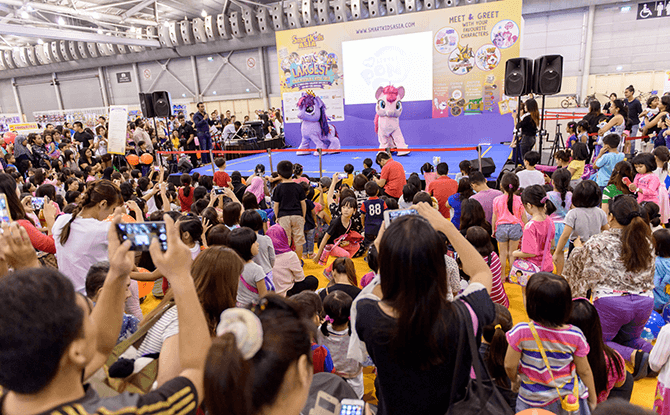 ---
-- Story continues below --
This July, SmartKids Asia will bring a set of four popular characters: My Little Pony featuring Apple Jack, Twilight Sparkle and Rainbow Dash; Robocar Poli featuring Poli & Amber; Pororo & Friends featuring Pororo, Crong and Petty; and the characters from Sylvanian Families onto one stage for three days of performances and Meet & Greet sessions.
In the March 2016 edition, SmartKids Asia received an overwhelming number of 8,000 registrations for just 300 Meet & Greet passes. So, register via SmartKids' Asia's Facebook page and online registration channel at SmartKids Asia for these popular Meet & Greet passes now!
Little Day Out Special: Little Day Out is partnering with SmartKids Asia to give away five Meet-and-Greet Passes! Each pass admits four persons to one meet-and-greet session. Answer a simple question and stand a chance to win! Click here to take part now!
SmartKids Asia Scholarship Programme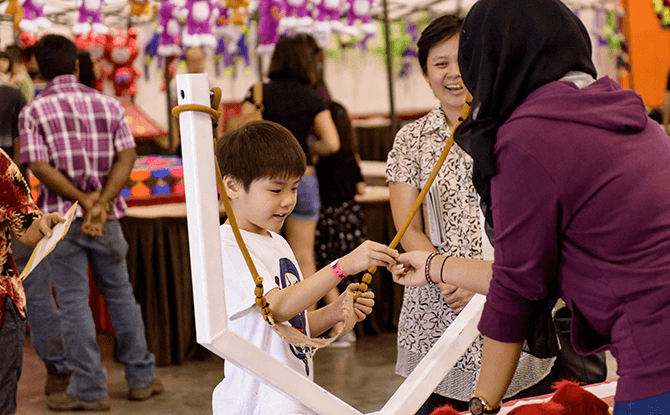 Following the success in March of its first ever Scholarship Programme, SmartKids Asia will once again partner with key education providers to offer a new set of scholarships to deserving students come July.
The Scholarship Programme aims to reward students, aged five to 12 years old, with one of the educational and arts programmes available. Registrants are to be assessed on-site by individual education providers on 1 and 2 July. Following the assessment, successful recipients will be chosen to receive the scholarships on stage at SmartKids Asia on Sunday, 3 July.
Speak Up! Kids – National Public Speaking Competition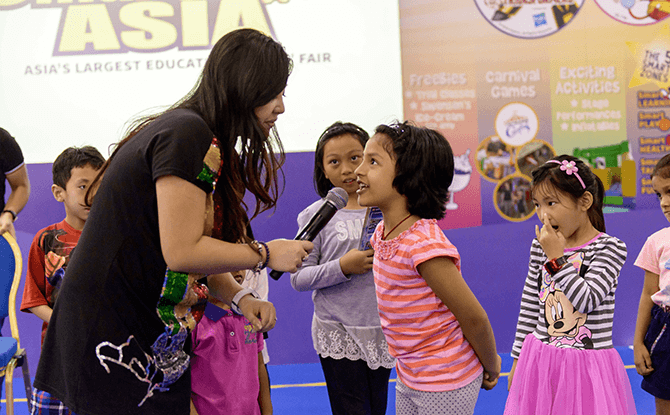 In collaboration with eXplorerKid, the largest indoor playground in Singapore and Speech Academy Asia, the enrichment provider that focuses on public speaking for children, SmartKids Asia will be introducing the nation's first public speaking competition for kids aged 7 to 12 years old. With prizes worth more than $10,000 to be won, the registrations are now open for the Open & School Categories. More details available here.

Visitors at SmartKids Asia – July 2016 can also look forward to the following activities:
1. Free Trial Classes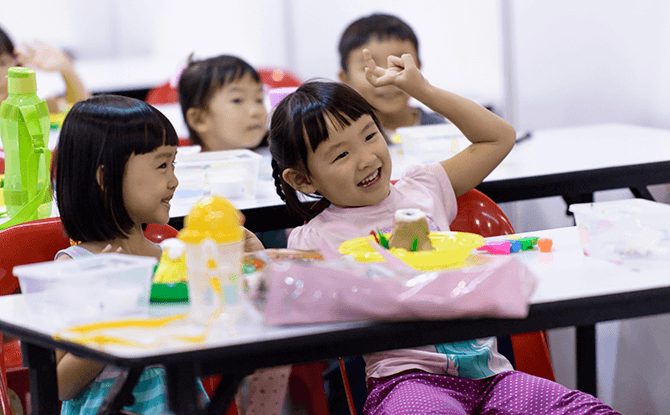 Three days of trial classes from educational and enrichment providers will happen from 10 am to 8 pm daily. The full list of activities will be available here.
2. Daily Stage Activities
A comprehensive set of stage segments from various exhibitors encompassing education, the arts and sports at SmartKids Asia.
3. The Inflatable Challenge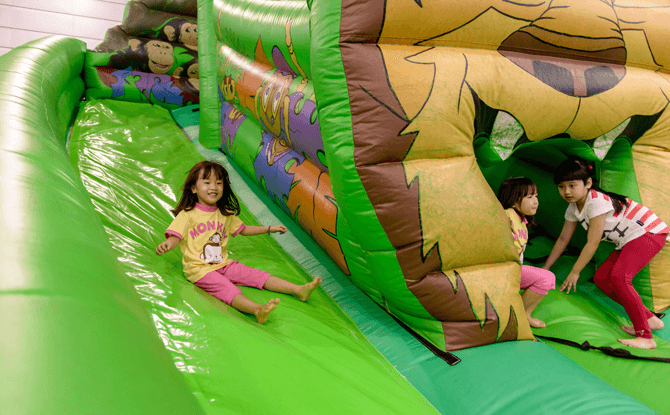 Children of all ages are welcome to take part in a time-challenged obstacle course will take place at the Inflatable Area. Admission is free.
4. Daily Lucky Draws with prizes worth more than $10,000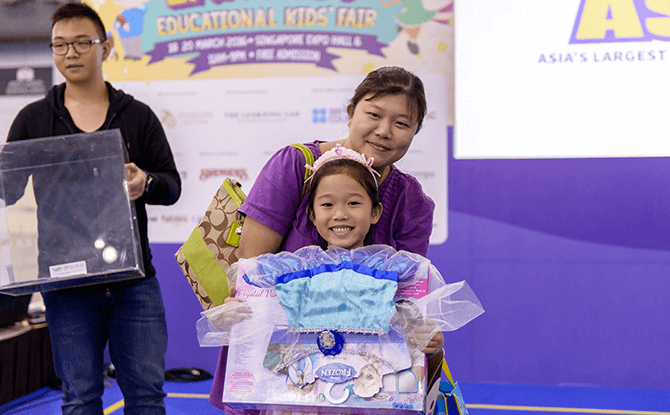 Visitors will be entitled to one chance in the lucky draw with every receipt of purchase. Happening once daily, $10,000 worth of prizes will include Disney hotel attraction passes and many more.
5. Goodie Bag Giveaway (Worth up to $50)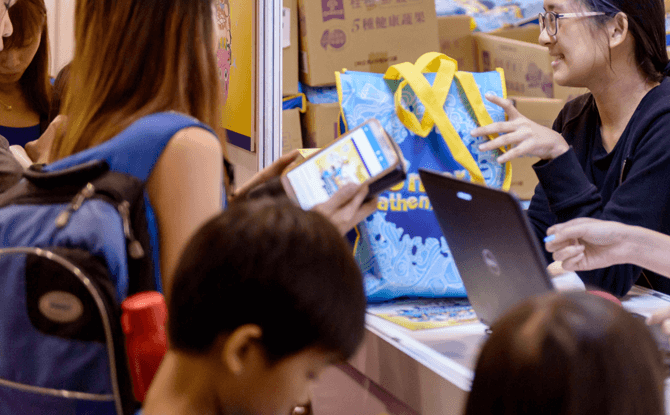 With a total of 1,500 goodie bags to be given away, registrants are to redeem the Goodie Bags on-site from 10 am onwards. Limited to the first 500 registrants per day.
Little Day Out Special: Take part in the SmartKids Asia 1 to 3 July 2016 Goodie Bag Giveaway from now till 12 June! Stand to win one of the 50 goodie bags worth $50!
6. SmartKids Asia's Fun Passport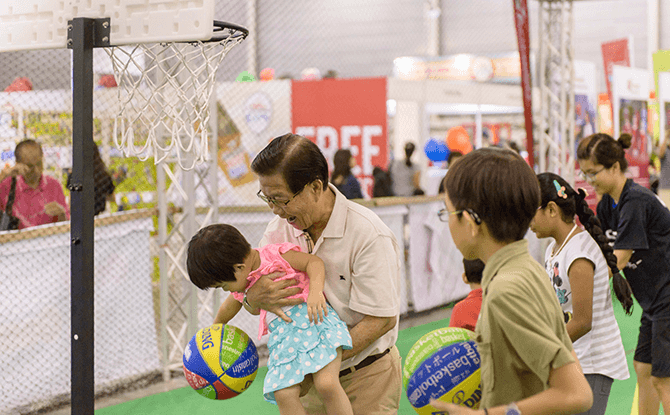 The Fun Passport is an interactive activity for children of all ages. Participants are to complete activities from six different pit stops from a list of many. Completion of the passport entitles one to spin the prize wheel with exclusive prizes up for grabs.
7. Princess & Superhero Contest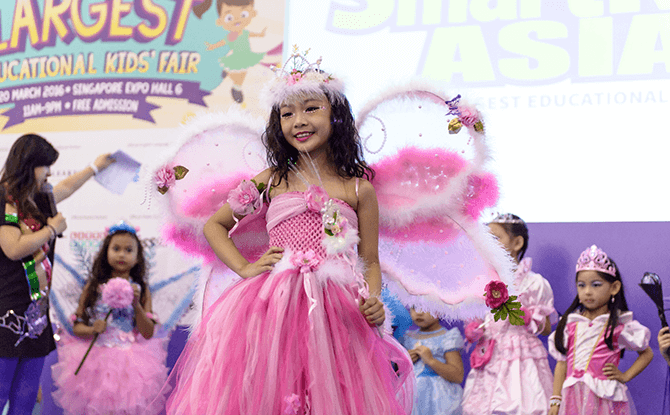 The Superhero & Princess Contest will showcase children of all ages donning creative theme costumes on stage. With a panel judges, the winners will be judged based on creativity, uniqueness and overall appeal. Top participants stand to win prizes worth up to $1,000.
8. F-17 Futsal Challenge
In collaboration with F-17, Fandi Ahmad's Academy of Football Excellence, visitors can take part in SmartKids Asia's first 1V1 challenge. Open to children aged 7 to 12 years old, prizes including a Football Scholarship will be awarded to the top players.
SmartKids Asia is organised by Sphere Exhibits Pte Ltd, a wholly-owned subsidiary of Singapore Press Holdings Ltd (SPH).
SmartKids Asia 2016
Date: 1 to 3 July 2016, Friday to Sunday
Time: 10 am – 9 pm (1 – 2 July) and 10 am – 8 pm (3 July)
Venue: Suntec Singapore, Hall 405 & 406
Admission: Free
For more information on the latest updates and event highlights, visit www.smartkidsasia.com or www.facebook.com/smartkidsasia.
Check out Little Day Out's special page for SmartKids Asia (1 to 3 July 2016).