Gear up! The Black Lake Laser Battlefield at the Singapore Discovery Centre is recruiting and they are inviting visitors to go on a mission. Filled with cutting-edge revolutionary projections and an advanced laser tag system, this is a laser tag arena not to be missed.
---
Join the Black Lake Special Forces
Visitors will play as members of an elite security force from the mysterious Black Lake Facility. Your task is to protect the team of military scientists on their expeditions as they conduct experiments on a relic that will allow them to travel and various dimensions. This relic is also featured in the Escape Room at the Singapore Discovery Centre.
---
Advanced technology at Black Lake Laser Battlefield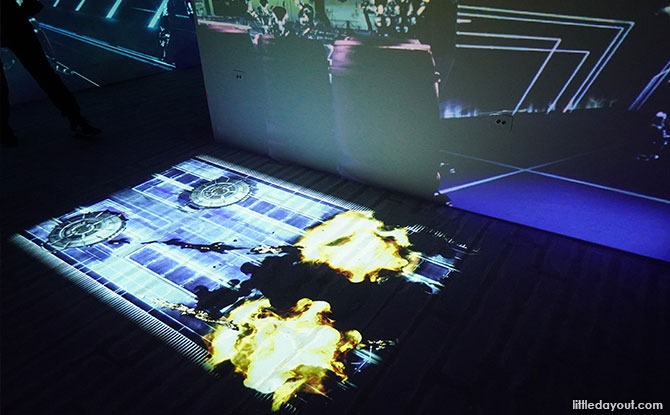 What makes the Black Lake Laser Battlefield different from the other laser tag facilities in Singapore is the use of interactive projection mapping. This means that players can trigger the reactions of the animations to affect the points that they get, as well as set off "mines" that are across the floor, thus alerting opposing players of their location.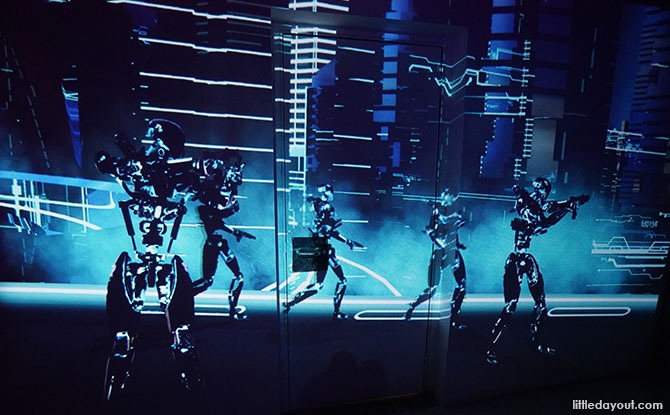 Players can also pass by or shoot at walls to interact with the environment projected on them, as the players encounter aliens, monsters, and zombies – to create an adrenaline-pumping and dynamic gameplay.
---
Types of gameplay at Black Lake Laser Battlefield
There will be 7 different types of gameplay in Black Lake Battlefield. Each of the missions varies in difficulty and duration, making it accessible to all age groups and exciting for returning visitors!
Some interesting missions include the Colour Ranked Free-For-All mission where the players' vest colours represent their current rank in the game. The ranks & colours follow the rainbow, with red being the top tier of players, and purple being the lowest tier of players. Aim to get your vest to shine red by the end of the game to be declared the winner!
There are also missions for visitors who come in a team and are set to have some friendly competition in this light-up arena. Those who are in for a challenge can try the Midnight Madness mode where players will have to play laser tag in stealth mode. This mode is sure to increase the adrenaline of players as they will have to work harder to identify who is friendly and who is a foe.
---
Book your tickets to Black Lake Battlefield
Those who wish to give this laser tag arena a try can book their tickets here
. They can also head over to the Singapore Discovery Centre's website for more information.