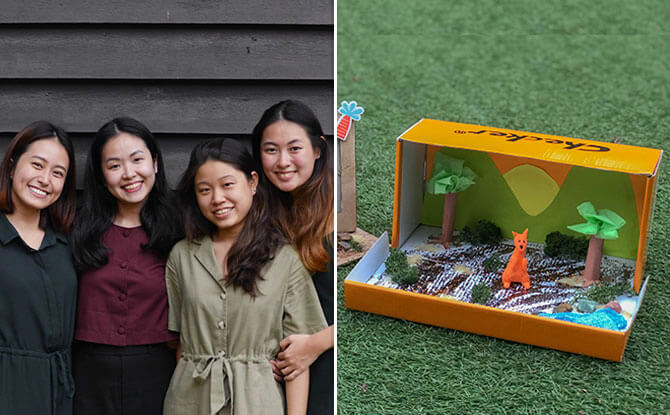 From a young age, Sheryl Tan was exposed to crafts, firstly, through school projects and subsequently, through activities such as piecing together miniature Japanese food art kits.
Such fond memories led Sheryl and three of her fellow course mates, Bridget Hsu, Jovin Sian and Louise Ng, who have all had personal experiences working with children in the area of Art, to embark on a campaign, Krafty Kids, as their final year project.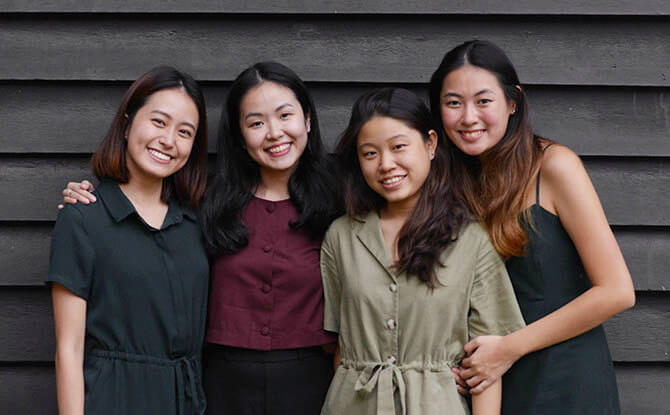 Krafty Kids – Benefits of Arts & Crafts
Krafty Kids is a campaign that aims to highlight the benefits of parents engaging in arts and craft with their children.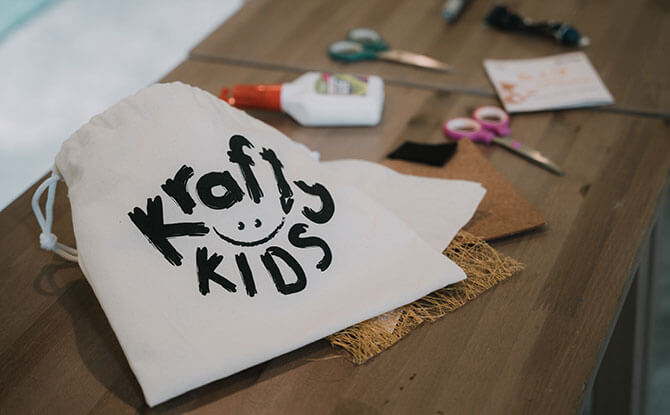 Through research and consultation with early childhood education experts, the team of four discovered that hands-on time spent doing arts and craft contributes greatly to a child's development, particularly for those between the ages of 2 and 7.
Sharing what she had learnt, Sheryl said, "While witnessing first-hand how educators interacted with children, I understood the importance of providing children with the creative space to explore and learn from their mistakes."
Bringing Arts to Kids and Parents
To put their ideas into action, the four undergraduates from the Wee Kim Wee School of Communication and Information, Nanyang Technological University, devised a campaign that includes a website to highlight craft activities that families can do together, a craft kit that could be distributed to parents, workshops and a marquee event.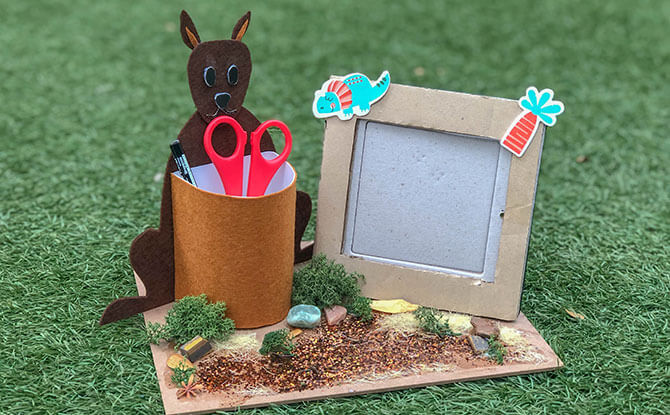 The free Krafty Kids take-home kit allows parents to make a pencil holder with their child. These kids turned out to be highly popular and were quickly snapped up.
"Many parents have reached out to express their thanks for this initiative that will entertain their kids while they stay home because of COVID-19. In light of the overwhelming response, our team is planning to produce more kits to give out to the public," said Sheryl.
For the workshops, the team partnered with Impressions Art Studio at Dempsey Hill. At the free craft workshops, children will get to build their own mini kangaroo habitat diorama, a way to simultaneously highlight the perils of the recent Australian bush fires.
All six workshops scheduled for Saturday and Sunday, 22 and 23 February, have been fully booked.
Unfortunately, A Krafty Affair, the record-setting event scheduled for 29 February at Science Centre Singapore, has had to be cancelled due to the COVID-19 outbreak.
Originally, the team had planned to build the Largest Diorama Art for the Singapore Book of Records at the event. It would also have featured panel sessions with experts from National Institue of Education, Playeum, KidsSTOP and Impressions Art Studio, mini workshops and other fringe activities.
When asked if there were plans to revive A Krafty Affair in the future, Sheryl said, "Our team would love to if we were to receive funds and support for this to happen at a later date."
Crafting at Home
Even though A Krafty Affair may not currently be going forward, this need not stop parents from engaging in simple crafts at home.
"I would recommend parents to do crafts involving recycled materials that can be easily found at home like toilet cores or cardboard. Not only is this environmentally friendly, it's easily attainable as well!" said Sheryl.
Adding on, she said, "When parents leave their children to these materials, they might be surprised at what their imaginative minds can achieve with such simple tools. Dr Nirmala Karuppiah, Head of Early Childhood Education at NIE even shared with our team that arts and crafts can involve a leaf!"
To learn more about Krafty Kids and to get ideas for crafts, visit the campaign's website here.