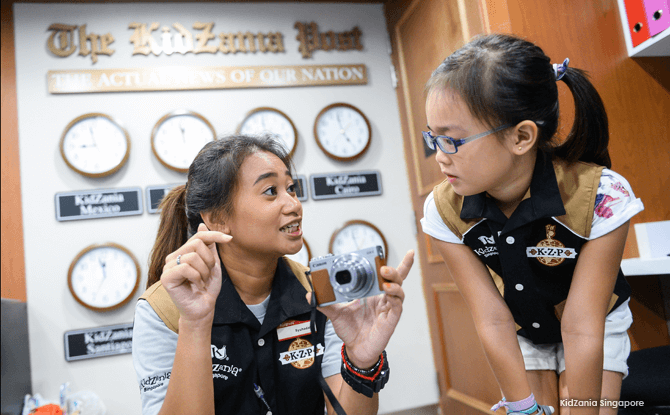 KidZania Singapore turns one and it is celebrating its birthday with special treats for kids.
Special Discounts for KidZania's Birthday
In the month of April, kids between 4 and 17 can enjoy 30% off on their walk-in tickets. Tickets can be purchased over the ticketing counters for visits on any day except public holidays.
Parents of B.KidZanian CitiZens will enjoy 30% off their walk-in tickets too. B.KidZanian is KidZania's loyalty programme. This promotion is limited to five sets of One Adult and One Kid tickets per admission and valid daily until 26 May 2017, except on public holidays. Terms and conditions apply.
KidZania's Birthday Celebration Activities
In addition, to mark its birthday, KidZania Singapore will be throwing itself a birthday party on Sunday, 9 April 2017 at 2.25 pm. There will be stage games, meet-and-greet sessions, appearances by KidZania's RightZKeepers, cake cutting and more.
From 7 to 23 April 2017, look out for special activities around the City. These include an "I [heart] KidZania" Wall for kids to share their aspirations and an educational KidZania Quest that rewards kids for exploring the City.
New Industry Partners
KidZania Singapore also welcomed two new Industry Partners to the City – Evorich Flooring Group and Network for Electronic Transfers (NETS).
At the Evorich establishment, kids get to play the role of an Eco-Flooring Design Consultant and learn about eco-friendly materials. They will also experience the benefits of cashless payments around the city with NETS.
For more details, visit the KidZania Singapore website.