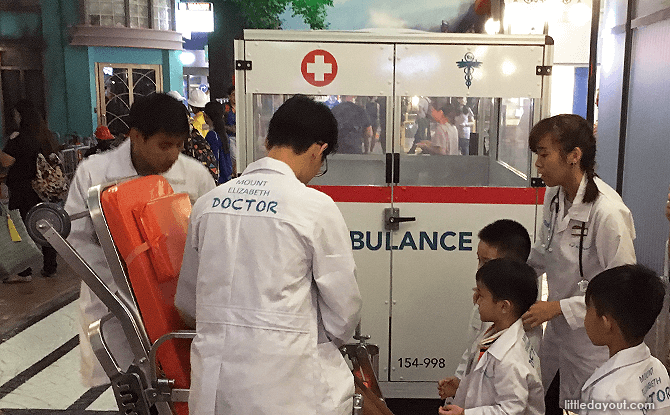 At KidZania Singapore, kids learn about different professions through role-play in a functioning city. They take on jobs, carry out assignments and can earn or spend money.
Jobs available include being a pilot, dentist, documentary producer and many others. There are 60 vocations for kids to try out at this kid-sized city.
Role-playing is serious business. Jobs are created in conjunction with recognisable, real-world brands to heighten the level of realism. This provides kids with a unique blend of learning and play.
Through these experiences, children get to boost their confidence, increase their ability to think logically and pick up life skills. All while having fun at the same time!
---
-- Story continues below --
If you are planning a visit to KidZania Singapore, here are 14 things to know about this kid-sized city.
1. Best for Ages Four and Above
At KidZania Singapore, the recommended minimum age for most activities is four years old. Some activities, such as the Documentary Studio, may require literacy skills as well. Kids who are too young will find that they can't participate in the activities.
2. Book Online for a Discount
Booking online entitles you to a 5% discount. It also assures you admission into the park which has 1,500 capacity limit. So, don't just walk-in, book in advance.
3. KidZania Singapore is Indoors
Housed in a purpose-built building close to Sentosa's Palawan Beach (most other KidZanias around the world are inside shopping centres), it is play all year round, whether rain or shine.
4. Adult Accompaniment Required for Kids Under Eight
Kids below the age of eight must be accompanied by an adult at all times inside KidZania Singapore. So if your kid falls into that category, be prepared to follow them around. You will probably spend the time snapping pictures of them through glass windows. There are, however, some activities parents can take participate in. For example, they can role-play as airline passengers at the Aviation Academy, tourists on the tourist bus and audience members at the Theatre.
5. Plan to Spend the Day
There are 60 jobs for kids to try out at KidZania. Each activity typically lasts 20 to 30 minutes. If you do the math, you will find that it is impossible to try out all the jobs in one visit – especially if the city is crowded and your kid has to wait their turn.
Maximise your time by arriving early and set aside a minimum of three hours for your visit. Once you enter KidZania as a party of adults and children, you have to leave together as well. There is no re-entry in normal circumstances. So, be prepared for a day inside KidZania.
6. KidZos is an International Currency
KidZos is the official currency of KidZania. These can be saved in the bank or spent around KidZania. "Local" Singapore KidZos will be recognised at KidZanias in other countries, and vice-versa. Kept in the bank, we are told that the KidZos even earn interest!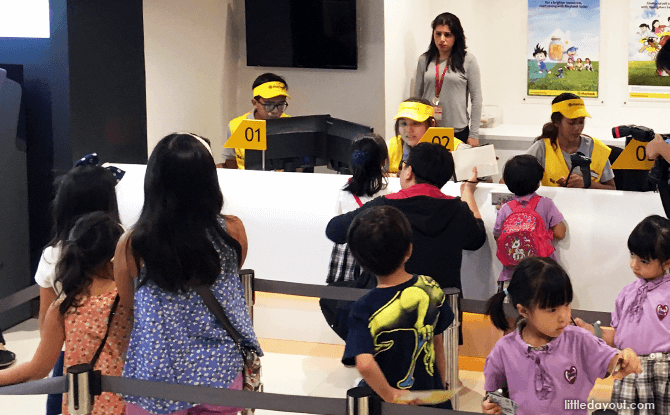 7. Dining In
Inside KidZania Singapore, there are dining establishments where you can buy food. In case you are wondering, they accept Singapore dollars – not KidZos!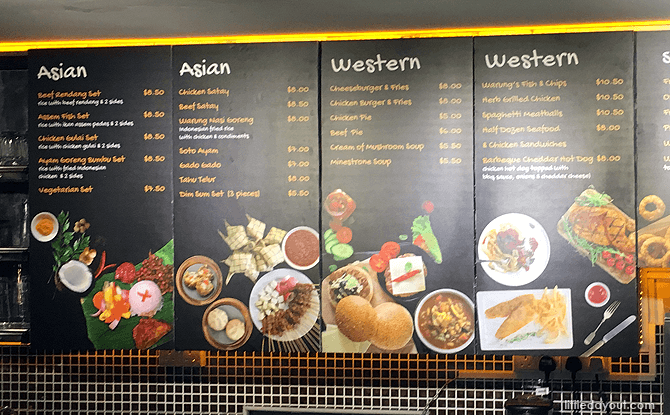 8. Zupervisors are Here to Help
Each activity is run by an adult Zupervisor. These Zupervisors are trained to guide kids along in their jobs.
9. ZanKs! Kai!
You will hear the words "Zanks" and "Kai" along the streets of KidZania. It is not because the folks have a sweet in their mouth. That is how people say "Thank You" and "Hello" in KidZania. Oh ya, and there is also the "V-to-the-right-shoulder" greeting that looks straight out of Star Trek. Peace.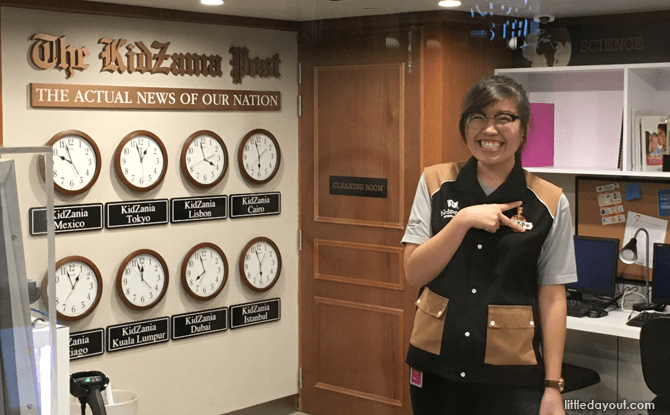 10. Who are the RightZKeepers?
KidZania's has five mascots – Urbano, Beebop, Chika, Vita and Bache. As KidZania's celebrated citizens, they uphold KidZania's six principles of RightZ: To Be, To Know, To Create, To Share, To Care, and To Play. Walking around KidZania, you will find their likeness all around. Strike a pose with them and snap a pic!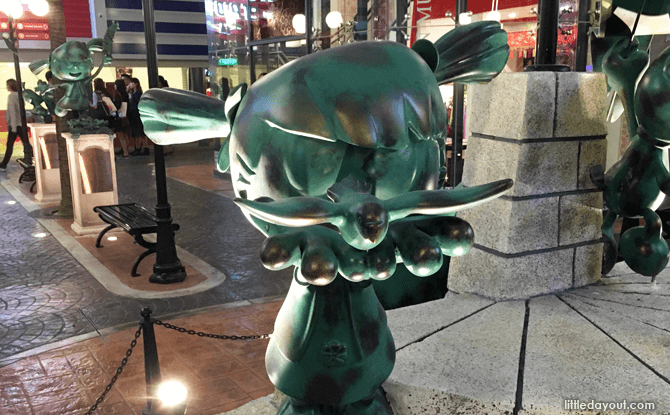 11. Join in the Parade
Every hour, Zupervisors and staff pile on to the street to dance along to the KidZania song. If your kid wishes to join in the performance, head to the clock tower via the mezzanine floor, put on a costume and join in the song-and-dance.
12. How to Get To KidZania Singapore
For those arriving by Sentosa Express, alight at the Beach Station. Walk toward bus bays, past the buses and take the escalator leading up to a bridge which brings you to Palawan Kidz City.
For those driving, head at the Beach Car Park. For the parking lots closest to KidZania Singapore, enter the Beach Car Park by the rightmost lane. Park at the lots immediately to the right. Here, there are stairs and a lift leading to a bridge that connects to Palawan Kidz City.

13. Birthday Party at KidZania Singapore
KidZania Singapore offers two party packages with a choice of five party themes. The Zuper KidZ Party provides admission for 1 birthday kid, 15 guests and 8 adults. It incudes a KidZania-themed birthday cake, RightZKeeper appearance, photography for up to one hour, buffet-style meals, party host and room. The cost is $2,388 nett. The Kool KidZ Party is priced at $1,388 nett for 1 birthday kid, 12 guests and 2 adults. Get more information here.
14. Kid-ZAH-Nia
Yes, we call it Kid-ZAY-Nia but the actual pronunciation is Kid-ZAH-Nia. But it really doesn't matter does it? As they say, a rose by any other name…