School's out and fun is in at KidsSTOPTM during the June school holidays!
Every kids' favourite Children's Science Centre is celebrating its 9th birthday with exciting educational programmes and a birthday bash! Plus, families can get curious together at this year's Science Centre Tinkerfest!
---
Fun Holiday Programmes at KidsSTOPTM
Jo, Win and the rest of the KidsSTOPTM crew are all ready for some fun during the holidays. See science in action at educational camps and programmes at KidsSTOPTM between 27 May and 7 June.
Up, Up in the Sky!
---
-- Story continues below --
Win has always dreamt of flying around the world. Kids can help him fulfil his dream by learning how objects fly and the basics of flight. They will build their own flying craft and even make an edible airplane they can munch on as a reward!
When:
For 5 to 6 year olds – Tuesday, 6 June, 9.30 am to 12 pm
For 7 to 8 year olds – Wednesday, 7 June, 9.30 am to 12 pm
Fees: $60 per child (member), $65 per child (non-member)*
* Includes KidsSTOP child admission
---
KidsSTOPTM Birthday Celebrations
KidsSTOPTM Birthday Bash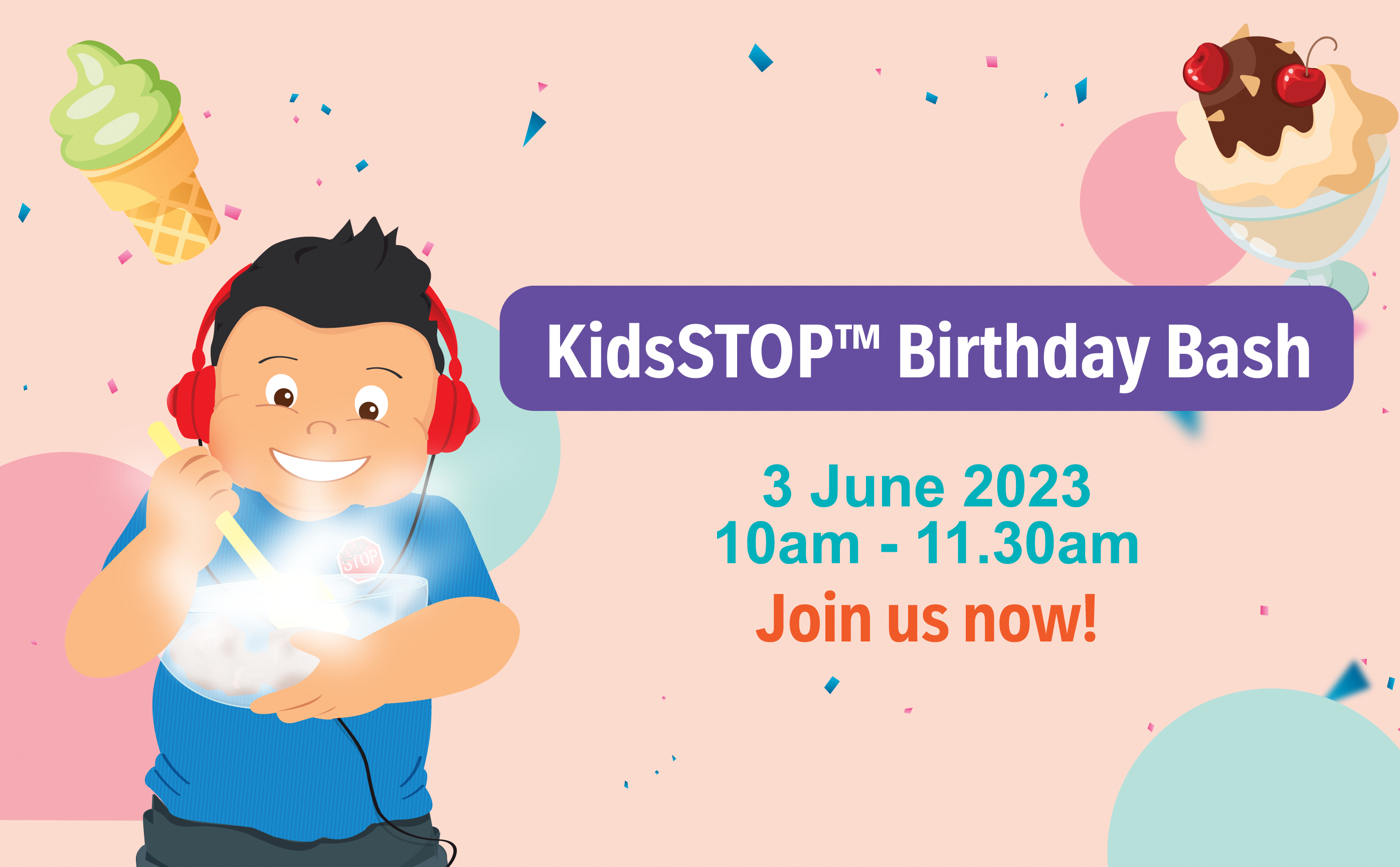 Can you believe that KidsSTOPTM is turning 9? And to celebrate, KidsSTOPTM is throwing a party with a dash of science for good measure. Parents and children can join KidsSTOPTM Birthday Bash and have fun concocting party beverages and ice cream together. Kids will also get to see the magic of dry ice in action and learn how it cools things down.
When: Saturday, 3 June 2023, 10 am to 11.30 am
Fees: $65 for 1 child and 1 adult (includes KidsSTOPTM admission)
More details here
Robo-bash!
Beep, whirl, click. The birthday celebrations at KidsSTOPTM continue with fun bot-tastic activities from 9 to 11 June. Children will get to try out different toys and gadgetry as they take a "byte" out of tech.
When:
Friday to Saturday, 9 to 11 June 2023
10 am to 12 pm & 2 pm to 4 pm
Fees: $5 per child (not inclusive of KidsSTOPTM admission)
---
Tinkerfest @ Science Centre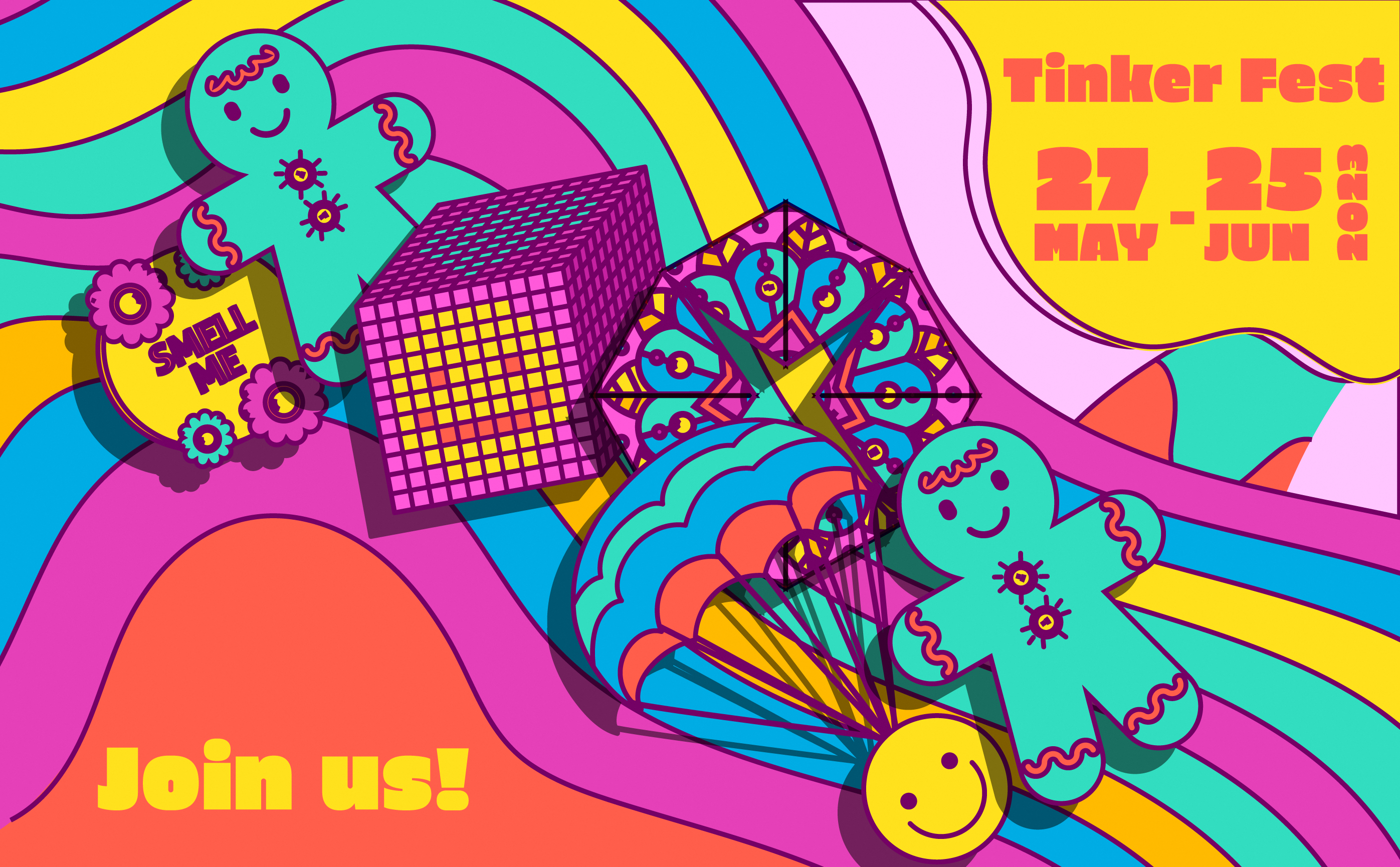 To get really hands-on with science and tech, head over to Tinkerfest at Science Centre Singapore. The month-long festival offers plenty of opportunity for kids to play, experiment and explore.
With the theme "Fun-damental", this year's Tinkerfest features activities that will challenge the skills of brainiacs and the curious alike. Customise visual patterns on an LED Pixel Art Cube, figure out how to set off a chain reaction, play with a squishy dough circuits and more at Tinkerfest!
When: 27 May to 25 June, 10.30 am to 12.30 pm, 2.30 pm to 4.30 pm
Where: The Tinkering Studio (Hall E)
For ages 7 and up
Free with Science Centre Singapore admission
Get more details here.
---
Spend the School Holidays at KidsSTOPTM and Science Centre Singapore
This June school holidays, pay a visit to KidsSTOPTM for fun and exciting science and technology activities and tinker away with curiosity at Science Centre's Tinkerfest!
This feature is brought to you by Science Centre Singapore.
---
Tinkerfest 2023
Read more about the hands-on learning activities that you will find at Tinkerfest at Science Centre Singapore.