Get curious at Science Centre Singapore's Tinkerfest, a chance for kids to experience hands-on learning and see science in action.
Tinkerfest takes place at the Science Centre Singapore's Tinkering Studio at Hall E. This is a space that offers a chance for kids to experiment with different objects with all materials provided.
Held on once a year, Tinkerfest is where kids can embark on with fun, hands-on mini projects at the Tinkering Lab.
This year, Tinkerfest takes on the theme "FUN-damental" in a celebration of creativity, innovation and hands-on learning.
---
-- Story continues below --
All the materials are provided for kids to get creativity at the Tinkering Studio.
---
Activities at Tinkerfest 2023, Science Centre Singapore
Here are some of the projects that they can do at this year's Tinkerfest.
Squishy Circuit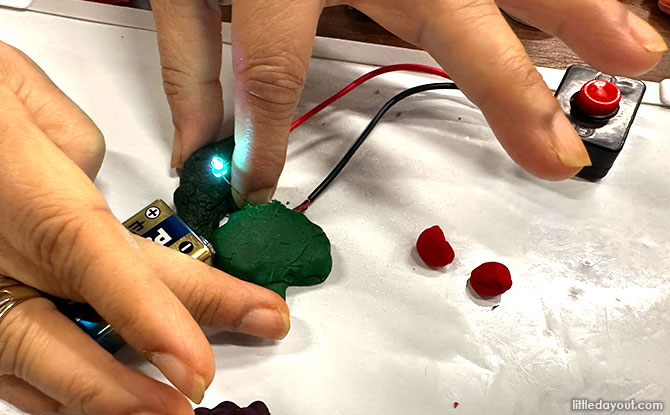 Did you know that playdoh can conduct electricity? Playdoh is high in salt and water content. That's what gives it its squishy nature. It is also what allows it to conduct electricity. The ions in the salt water makes playdoh a conductor of electricity.
Kids can play and experiment with making a circuit to light up an LED light at Tinkerfest.
LED Pixel Art Cube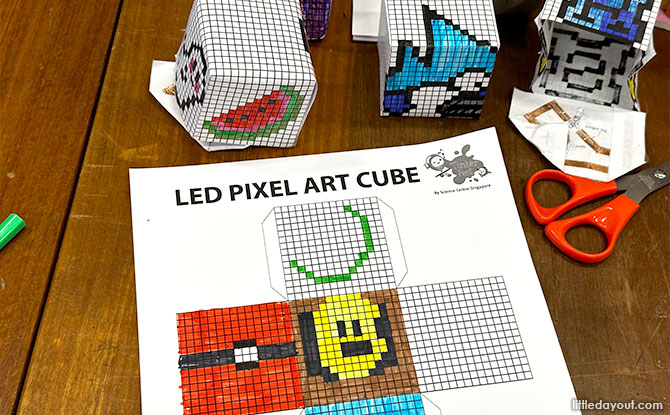 Using some copper tape, customise a cube to create your own visual effects and patterns in a cube.
Kaleidocycle
Turn paper into a kaleidocycle made up of a series of tetrahedrons and use it to explore geometry, spatial reasoning and design.
Reverse Parachute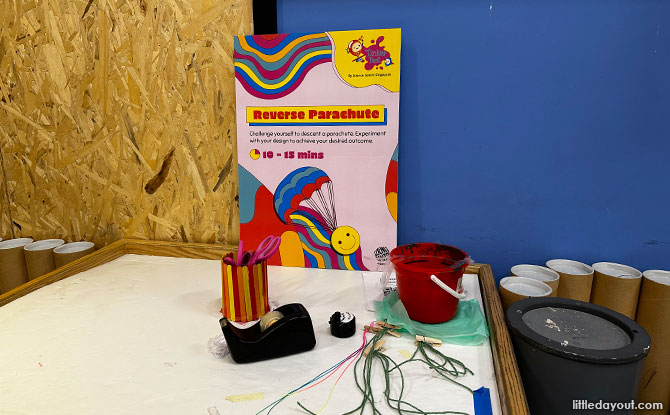 Create your own reverse parachute and head over to the wind table to test it out. Watch as the reverse parachute catches the air and goes upwards before it makes it descent slow back to the ground.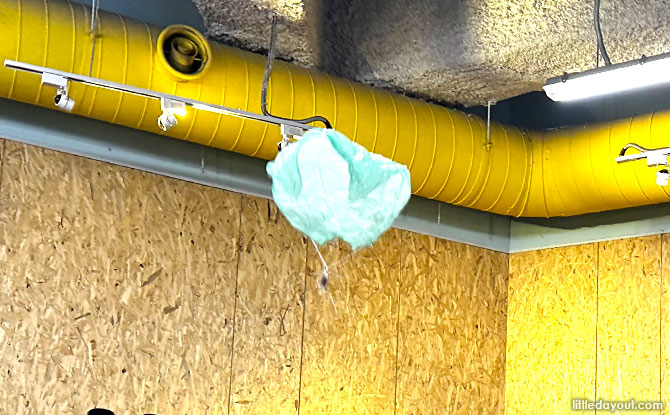 Experiment with different designs and object weights to optimise the reverse parachute.
Other drop-in activities taking at Tinkerfest this year include making a scented badge and creating a chain reaction using a series of simple actions.
The drop-in activities at Tinkerfest are free for all and are open from 10.30 am to 12.30 pm and 2.30 pm to 4.30 pm from 27 May to 25 June 2023.
Activities are recommended for ages 7 and up.
Get more details about Tinkerfest, the fun mirror maze at Science Centre Singapore, or what's on at Science Centre Singapore and KidsSTOP this June holidays.