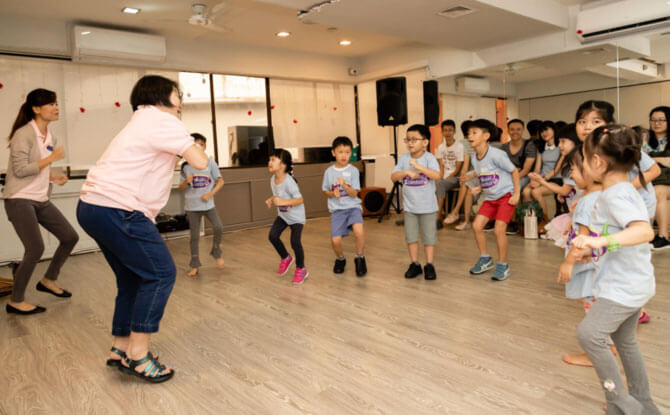 With the current coronavirus outbreak, it is more important than ever to equip kids with the knowledge about staying safe from viruses. That is what The Music Scientist's March Holiday Workshop, Fighting Virus & Bacteria, hopes to tackles.
Fighting Virus & Bacteria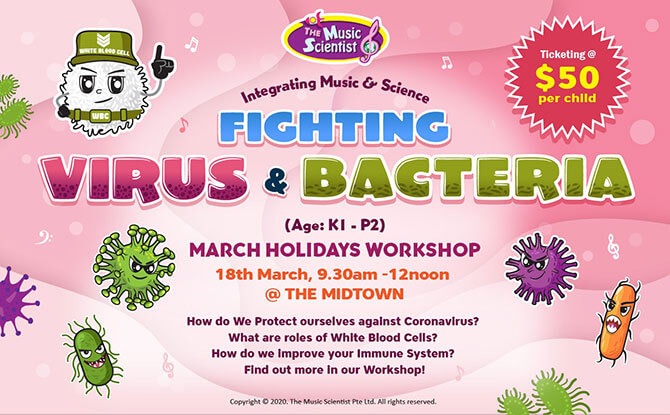 The workshop makes use of fun activities to help kids, from Kindergarten 1 to Primary 2, learn about microbes like viruses and bacteria, and what can be done to help combat against them.
Participants can look forward to learning science facts through music and movement along with percussion play.
Nothing beats learning through hands-on activities and that is something which will be incorporated into the workshop. Kids will get to role play as white blood cells, the defenders of the human body, and find out what they do.
They also get to learn about different types of thermometers, do temperature readings and learn how to improve the immune system by eating healthier.
Another hands-on activity at the March 2020 holiday workshop is a chance for kids to make their own hand sanitizer – something that is sure to be handy in the current climate!
The half-day workshop on 18 March 2020 is only $50 per participant. It is one of four workshops which The Music Scientist is organising during the March holidays.
More March Holiday Workshops by The Music Scientist
The other children's workshops which integrate music and science during the March School Holidays cover the topics of Plants, Sharks and Corals & Sea Jellies.
Get more details about The Music Scientists' March Holiday Workshops.