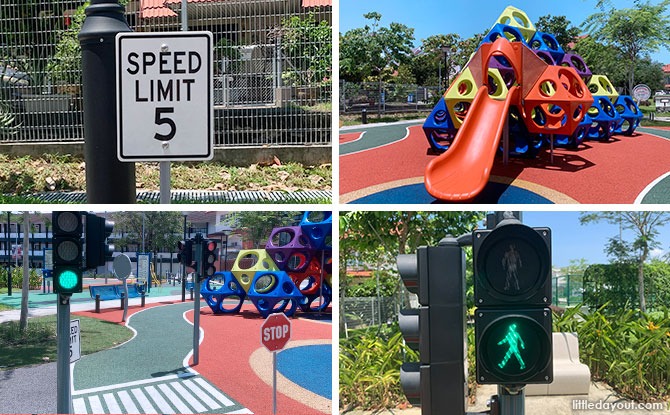 Located within the compound of the Kampung Siglap Lifeskill Training & Retreat Centre is an interesting children's playground which is open to the public. With a brightly-coloured climbing mountain in the centre, the La Salle Street playground also has a mini road track for kids to play make-believe.
The La Salle Street playground, within the Frankel Estate area, can be reached by entering into the compound of the Kampung Siglap facility.
---
Kampung Siglap Playground: Climbing Blocks Mountain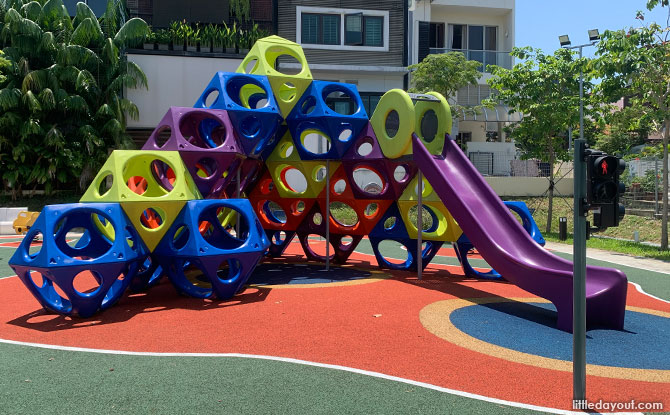 The main play structure that immediately catches the eye is the multi-coloured play mountain. Unlike other playground pyramids found around Singapore which are typically made out of rope, this climbing structure at the La Salle Street playground is made from solid plastic.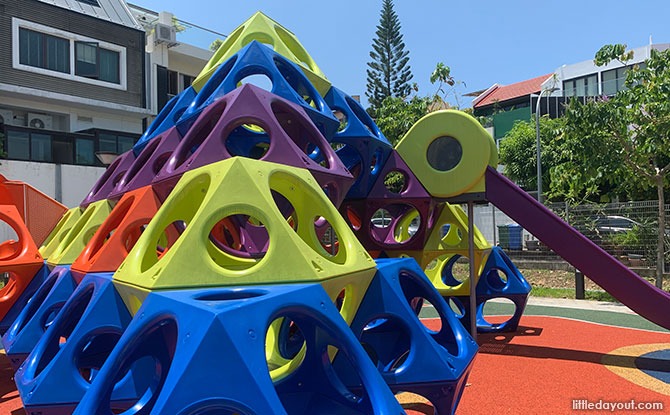 The mountain is made up of dodecagons, or twelve-sided polygons, which have been fitted and stacked on top of one another to form a climbing structure that is five layers high. Kids can climb use each of these in order to reach the top of the mountain.
There are also two slides, one purple and another orange, that descend from the upper levels of the play structure.
---
Mini Traffic Course at the La Salle Street Playground
Encircling the play mountain is a little track where young kids can imagine they driving along on a street. Road markings have been laid out on the soft padded flooring.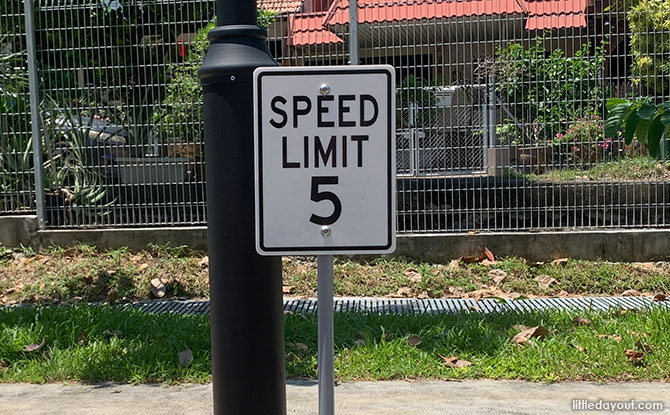 There are various traffic signs for kids to adhere to as well.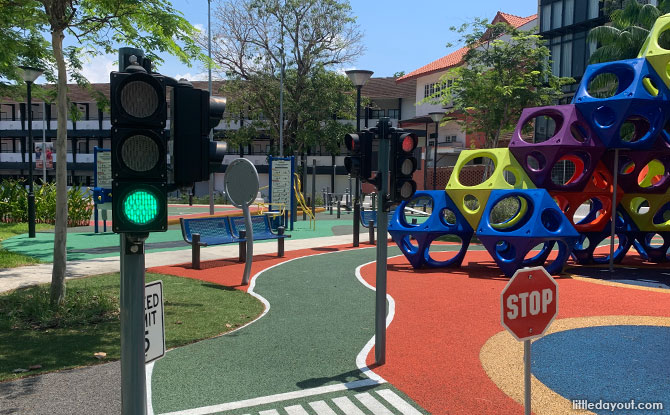 What's most interesting is the pair of working traffic lights at the Kampung Siglap playground. These are miniature versions of the three-tier traffic lights with red, amber and green signals.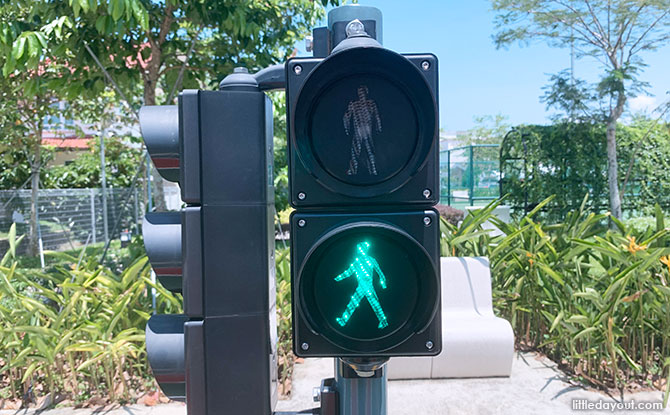 There are also pedestrian lights which control the crosswalk.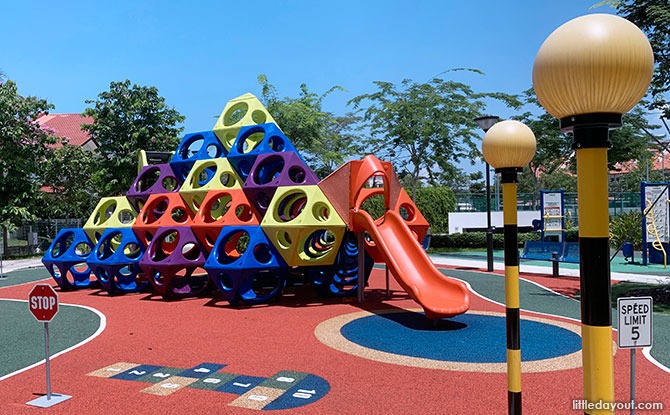 On the opposite side of the La Salle Street playground, a pair of amber lights, also known as Belisha beacons, flank the zebra crossing.
To complete the motoring theme, there is two vehicle-themed teeter-totters at the playground.
The playground was installed by local playground company CT-Art Creation.
---
What Else is at Kampung Siglap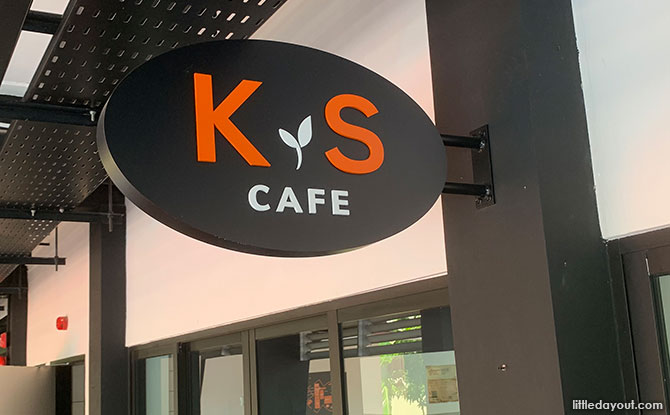 Other facilities at the Kampung Siglap include an exercise area, basketball court and futsal court. There is also a café, open to the public, which operates from 10 am to 7 pm every day except Wednesdays.
Kampung Siglap is located at 10 La Salle Street, Singapore 456933, formerly the premises of Siglap Primary School.