International Vulture Awareness Day falls on 2 September this year. To mark the occasion, Jurong Bird Park will be holding a special edition of its Kings of the Skies Show from 1 to 3 September 2017 at 10 am and 4 pm.
At the show, the American Black Vulture will be making a special appearance alongside seven other vulture species.
Nature's Clean-up Crew
Vultures tend to have a villainous reputation. As carnivorous birds that eat carrion or the decaying flesh of dead animals almost exclusively, their presence is often seen as a harbinger of death.
They are well adapted to their role as nature's clean-up crew. Their sharp beaks allow them to tear into flesh easily and their featherless heads and necks allow them to stay clean while feasting away at the rotting meat. Highly acidic stomach juices allow them to digest bacteria-laden carrion without falling sick.
Vultures in Action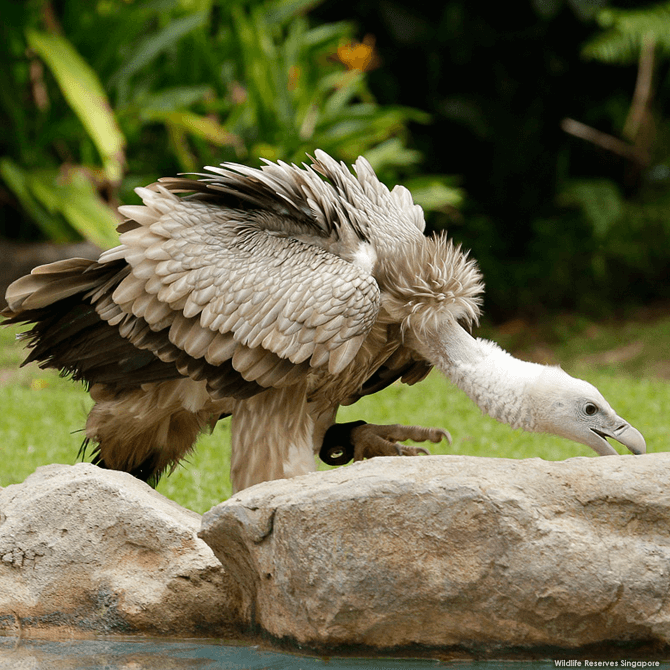 At Jurong Bird Park's special International Vulture Awareness Day edition of the Kings of the Skies Show, in addition to the American Black Vulture, visitors will also get to see the critically-endangered Hooded Vulture, a Himalayan Griffon Vulture and an Andean Condor.
Other birds showcased at the Kings of the Skies Show include the American Bald Eagle, Brahminy Kit and Malay Fish Owl.
Many species of vultures are facing threats from eating carrion contaminated with medication, pesticides and other poisons. They also fall victim to road accidents and persecution by people.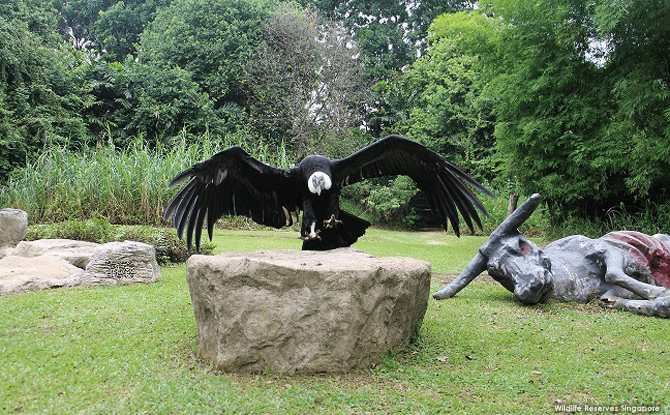 Find out more about vultures and the role they play in the ecosystem at the International Vulture Awareness Day edition of the Kings of the Skies Show at Jurong Bird Park.
International Vulture Awareness Day edition of the Kings of the Skies Show
Dates: 1 to 3 September 2017
Time: 10 am to 4 pm
Where: Hawk Arena, Jurong Bird Park
Jurong Bird Park admission fees apply