Canada is the second-largest country in the world in terms of land area and the northernmost nation in North America. There are so many interesting facts about Canada for kids. It has a varied landscape with mountains, forests, lakes, and sizable stretches of uninhabited land. It also has a culture distinct from that of its southern neighbour, America.
Here are some fascinating and interesting facts about Canada for kids that will surprise and astound.
---
Interesting Facts about Canada for Kids
Geography
1. Canada is the second-largest country in the world, covering over 9.9 million square kilometers, with Russia being the only country that surpasses Canada in terms of land area.
2. Canada has many types of wildlife, including Canadian geese, polar bears, moose, and beavers.
3. These animals are often associated with Canadian culture and are featured on Canadian coins.
4. Canada has a total land area of 3,853,299 square miles or 9.98 million square kilometres.
5. From east to west, Canada measures 3,426 miles or 5,515 km from Cape Spear, Newfoundland and Labrador to the Alaska and Yukon boundary.
6. The border between Canada and the United States of America is the longest international order in the world and stretches for 8,891 km or 5,525 miles long.
7. The official name for the Canada-United States boundary is the International Boundary.
8. There are more than 100 land border crossings along the International Boundary.
---
History of Canada
9. The name "Canada" comes from the indigenous word Kanata, which means village or settlement, and French explorer Jacques Cartier was the first to use the name in the 16th century.
10. Canada was invaded by the United States of America on two occasions. The first was in 1775 during the American Revolutionary War and the other time was in 1812 during the War of 1812.
---
Fun Facts about Canada in the Modern Day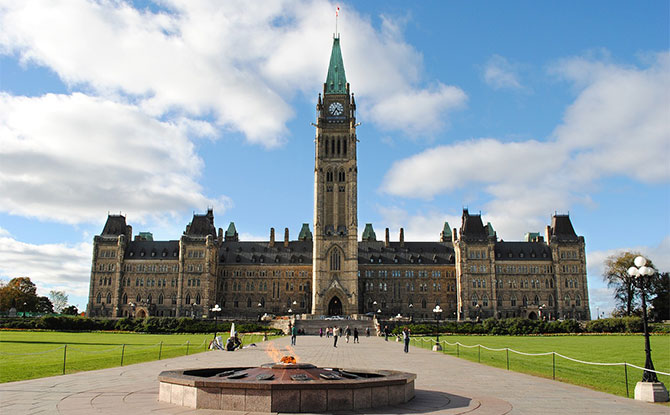 11. Canada has two official languages: English and French. This reflects Canada's history as a colony of both England and France. However, Canadian French is distinctively different from French spoken in France.
12. Canadian government is a parliamentary democracy with a Prime Minister and a Governor General.
13. Canada has a population of over 38 million people. However, despite its large size, Canada has a relatively small population compared to other countries.
14. The Canadian flag has a red maple leaf, a national symbol of Canada. The maple leaf is found on many Canadian emblems, including the country's coat of arms.
15. Canada has a strong economy, with industries including natural resources, technology, and tourism.
16. Canada is divided into ten provinces and three territories, each with its own government and cultural identity.
17. The largest city in Canada is Toronto, home to over 2.7 million people. Toronto is also the financial and cultural capital of Canada.
18. Canada celebrates its national holiday, Canada Day, on July 1st each year, which marks the anniversary of Canada's founding as a country in 1867.
19. The Prime Minister is the head of government, while the Governor General represents the Monarch of Great Britain.
20. Canada has a strong commitment to environmental protection, with many parks and protected areas like Banff National Park and Jasper National Park being two of Canada's most famous protected areas.
21. Canada is a multicultural country, with many different ethnic groups and religions represented; the diversity is reflected in Canadian food, music, and art.
22. The Canadian healthcare system is publicly funded and provides universal coverage to all citizens, which means Canadians can access healthcare services without worrying about the cost.
23. Canada is the birthplace of many famous musicians, including Celine Dion, Justin Bieber, and Drake.
24. Canada has many famous landmarks, including the CN Tower in Toronto, Niagara Falls, and the Rocky Mountains, popular tourist destinations often featured in Canadian art and literature.
---
Canadian Food
25. Canada is home to many different types of food, including poutine, maple syrup, and Nanaimo bars. These foods are often associated with Canadian culture and can be found in many Canadian restaurants.
26. Poutine is a dish made up of fries with meat and brown gravy.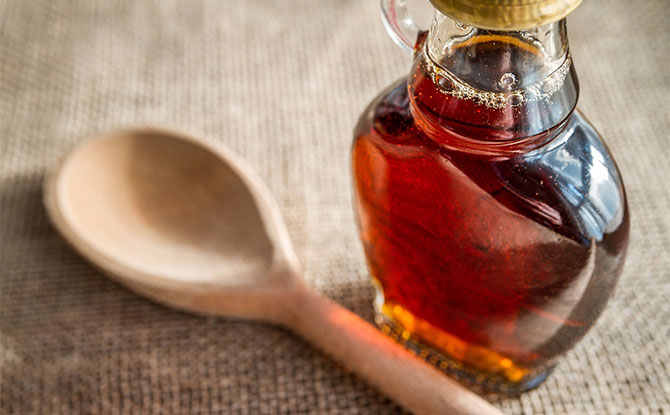 27. Maple syrup, made from the sap of maple trees, is an essential part of Canadian life.
28. Milk gets sold in bags in Canada.
---
Interesting Things to Know About Canadian Culture
29. Canada has a long history of hockey, which is often called Canada's national sport. Many Canadians play hockey and follow professional teams like the Toronto Maple Leafs and Montreal Canadiens.
30. Canada is known for its friendly and welcoming people, often called "Canadians."
31. Canadians are known for their politeness and willingness to help others.
32. A nickname for Canadians is Canucks.
33. A nickname for Canada is the Mexico of the north.
34. The Calgary Stampede is a popular event that features rodeo competitions, concerts, food, and carnival rides.
35. The Canadian National Exhibition is a summer tradition that offers various attractions, including rides, games, food, concerts, and exhibits.
36. A nickname for Canada is the Great White North.
37. Tim Hortons is a well-known restaurant chain in Canada and is called the home of Canada's favourite coffee.
38. Canadians tend to communicate in a direct manner but also value politeness.
39. Curling is a popular sport in Canada.
40. Canada has over 200 distinct cultures, many of which have been brought in by immigrants from all over the world.
41. The Royal Canadian Mounted Police, better known as Mounties, is one of the world's most recognisable mounted police divisions. Their distinctive uniform was first worn in 1874 and has its origins in the British army.
42. The Mounties' badge features a bison head and maple leaves.
Looking for more activities for kids? Download a free Canada flag colouring page.