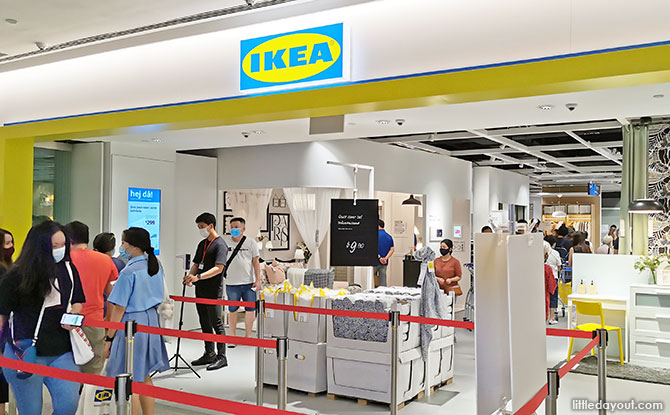 Welcome to the west, IKEA. You are welcome with open arms, on behalf of all Westies (not the Central Westies, but the truly West Westies). Although IKEA Jem is the smallest store out of the three, it promises to pack a punch with new experiences and new items. We check out what they are.
---
Visiting IKEA Jem
There are three levels at IKEA Jurong: level 2 is "Living Room", Level 3 is "Bedrom", "Level 4 is "Kitchen" with the popular IKEA food hall and restaurant. Pick up accessories and furniture instantly, as there is no "Market Hall".
One additional feature of IKEA JEM is the digital aspect. There are more digital solutions to enhance the shoppers' experience and make the shopping experience more efficient. Look out for digital panels for details on products, store map and other information you need about IKEA.
5-in-1 Kiosk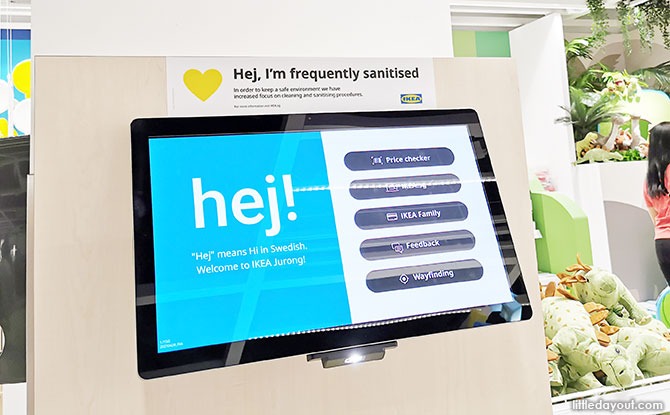 If you are slightly lost or in need of more information, fret not. Simply visit one of the 5 in 1 kiosks. The kiosk offers information on price of products, it lets you navigate the IKEA.sg site and you can conveniently check on stock levels at other stores. It also allows you to check your membership privileges, send feedback or use the wayfinder to navigate the store.
---
Roving IKEA Staff with Mobile Systems
No longer do you have to "hunt the staff down" or head to the IKEA counters as the staff may come to you! Prepare to meet roving IKEA staff armed with mobile systems to assist you further (if the kiosk can't help). Each level has 6 of them, and they are multi-skilled to assist customers on all needs.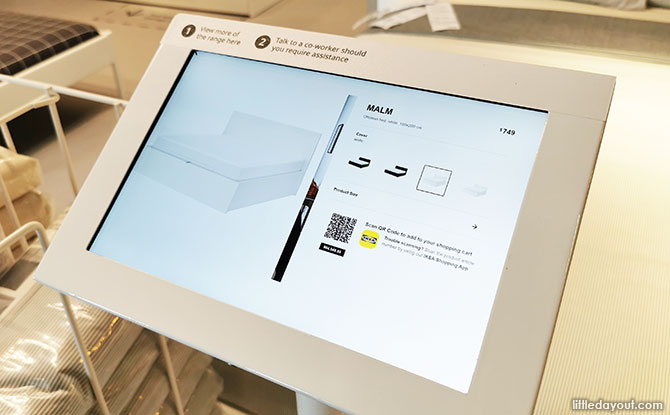 You can also make use of the digital stands with a tablet that showcases the products and help customers envision various configurations of their chosen furniture or accessories.
---
Click & Collect your Food Orders
To save time on queuing for food, you can now order food before arriving at the restaurant! Just make your order using a QR code and you will be alerted to pick up the food for dine-in or takeaway at the designated counter.
---
Interactive Play Projection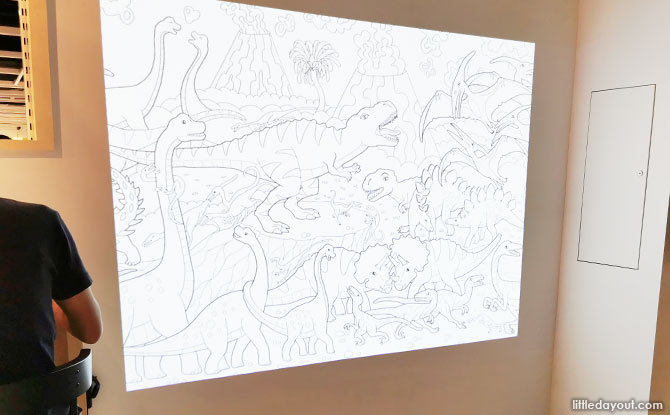 Here's something that IKEA Alexandra and IKEA Tampines lack – an interactive screen for both kids and adults to interact and create with their arms and legs. Find it at the restaurant at Level 4.
---
Cashless IKEA store
IKEA Jurong goes cashless! This reduces queues as each floor has its own check-out area. There will also be information on number of people at the queue on each level. Special exceptions will also be made for older folks who prefer other modes of payment.
---
Beam Projection on Furniture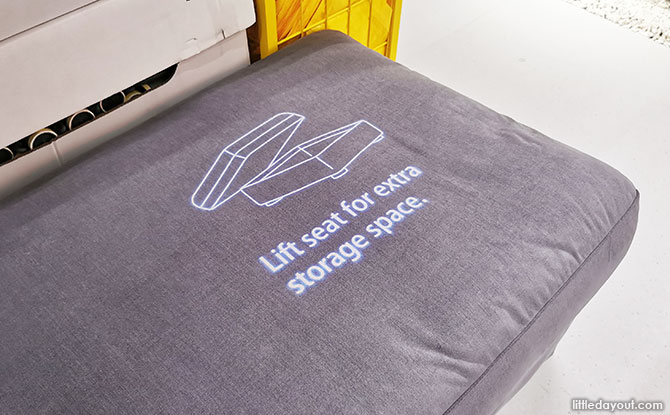 Yet another way to incorporate technology into the retail experience, IKEA Jurong has a static projection to highlight hidden benefits of selected pieces of furniture. This helps customers to uncover features they may not know about. Look out for the beam projections in the bedroom, sofa and wardrobe areas.
---
Smaller IKEA Shopping Trolley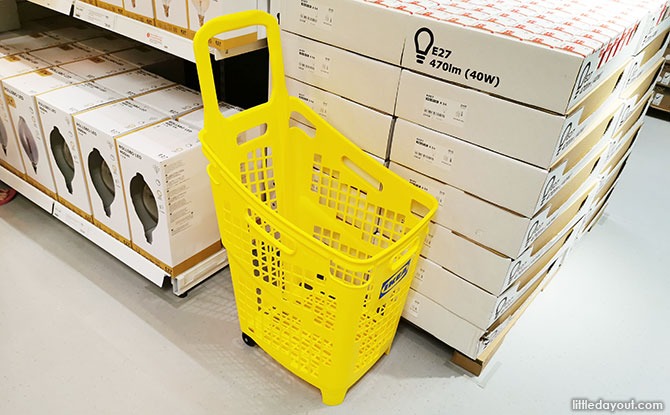 To accommodate the narrower aisles, you can also make use of the smaller IKEA trolleys for shopping. They have a handle and can be pushed around very easily. I like how these smaller versions do not block the aisles compared to the ones at the other stores. They are also escalator-friendly!
---
IKEA Jurong
Address: 50 Jurong Gateway Road, #02-12-14, #03-15-17, #04-20-22
Opening Hours: 10 am to 10 pm daily
For more information, check out IKEA Jurong online.