Better late than never! If you have decided to throw a Christmas party at the last minute, I applaud your courage. Festivities like Christmas have always been a season of time with loved ones to celebrate together. It is totally possible to throw a party with a little planning, with a limited budget! We tell you how!
Guest List
Don't expect a huge guest list as most people would have had plans for Christmas. This also makes things a lot simpler as you can choose to have an intimate party with a smaller guest list. Holding it at your home would suffice given the size of the party.
Party Décor for Christmas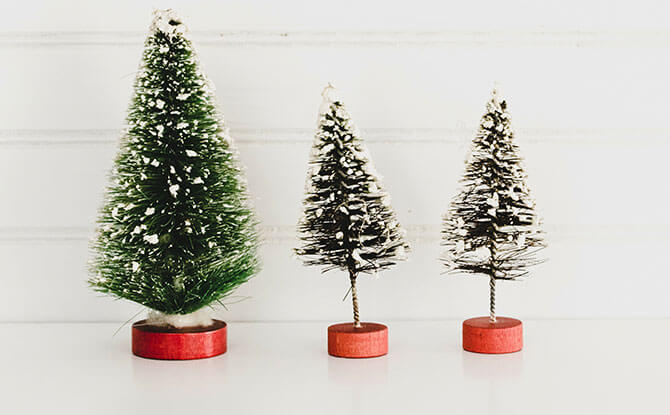 Getting décor at this time will be a breeze. As it inches closer to Christmas, live fir trees will be heavily discounted! The pine-scented air freshener would instantly transform your home into a cosy Christmas themed abode. For other ornaments and décor, you can either get them from IKEA which sells tiny Christmas trees for as low as $3.90, Masons Home Décor for a 1.5 metre tree that costs only $14.90 or DIY a tree using lights. Spotlight also offers big discounts off their Christmas rack. Other stores to visit include Giant and Juz My Party which also offer affordable baubles and other decorations.
Food for a Last Minute Christmas Party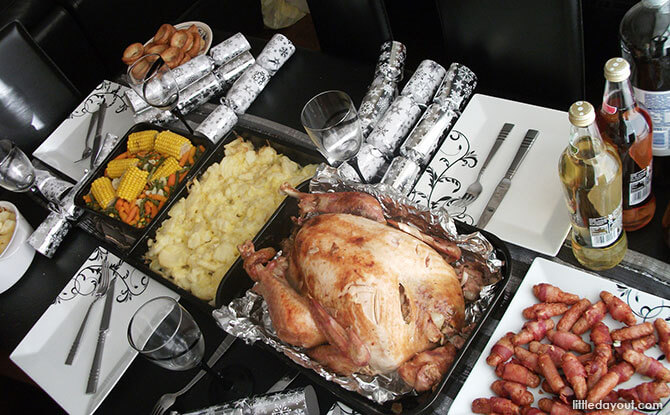 Keen to get some turkey? The supermarkets closer to home will sell affordably priced frozen turkey. If running out to a supermarket isn't a good idea, try an online delivery from Redmart. On the same note, food can be ordered fairly easily from the food delivery apps. For a more local twist on the Christmas party, how about takeaways from the nearest hawker centre?
Depending on the type of guests you are expecting, outsourcing and encouraging them to bring a dish might also add variety to the table. Don't forget a bottle of bubbly – easily purchased from any supermarkets.
Christmas Gift Exchange Games
Buying a present for every guest can be a mammoth task. How about getting each guest to bring one gift each? This way you can play the game "White Elephant", which entails picking a present under the tree or stealing a present from someone else. Try "Musical present" for a less mean protocol – play a piece of music while passing around the present. When the music stops, the person holding the present gets to keep it. Or play the "Fun Fact game", number off the presents then write the numbers down on separate pieces of paper with the gifter's fun fact written on it. Whoever makes the right guess on whose fact was written keeps the present!
Games during the Party
Up the fun during the party and play some games with your guests. You can rent game stations from Carnival guru, Party People for a well-loved time of video games. This pleases all kinds of guests, particularly teens, children and the adult-sized kids. Even onlookers like Grandma will enjoy seeing everyone dancing or conquering challenges.
Besides video games, conventional board games or a game of Charades always livens up the party. Decide on a topic, get guests to write a word based on the topic, put it in a bag and you have the cue cards you need for a rowdy game of charades!
Music for Christmas
Bring out the musician in you, turn on Spotify and stream the desired play list. If you have musician friends coming, that's even better! Coerce them into performing a few live pieces with some favourite Christmas carols for some group singalong.
Outfits
While the usual Singaporean garb is t-shirts, shorts and slippers, pick a theme for the Christmas party that would spice things up. Of course a simpler theme would make it easier for guests to comply. Some ideas include a single colour like red or patterns like stripes and florals. But what makes for fun memories would be a much more challenging theme like dressing in glitter or in Christmas colours! If you're feeling more generous, rent a Santa costume to delight all guests.
Never Say Noel to a Last-Minute Christmas Party on a Budget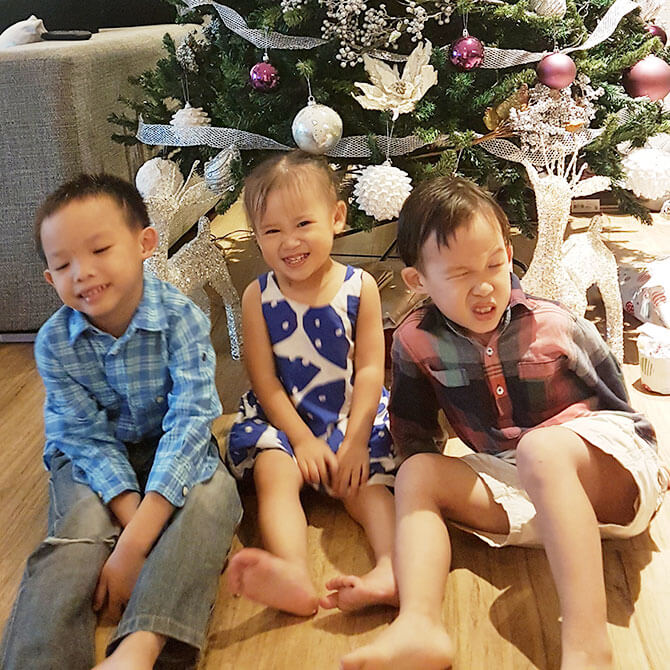 Christmas is always merrier when celebrating with others. Don't be a grinch nor a sufferer of FOMO, plan your own party even if you are a major procrastinator. We say – spontaneity is an essential ingredient for a fabulous party! There's no need to spend a fortune for last-minute parties, our tips above will guarantee a laughter-filled budget-friendly celebration for anyone.
This story contains affiliate links. This means we earn a small fee if you purchase something through a link from our website. There is no additional cost to you. This helps to support Little Day Out and keeps us going.
More Stories on Christmas: