Hong Kong Disneyland Resort's World of Frozen, the world's first and largest Frozen themed land, is set to open on 20 November 2023.
The Frozen-themed land is inspired by the Walt Disney Animation Studios' films, "Frozen" and "Frozen 2", two of the biggest animated films of all time. Stepping inside the World of Frozen at Hong Kong Disneyland Resort, guests will be transported to the land of Arendelle.
---
Hong Kong Disneyland Resort Frozen Themed Land: World of Frozen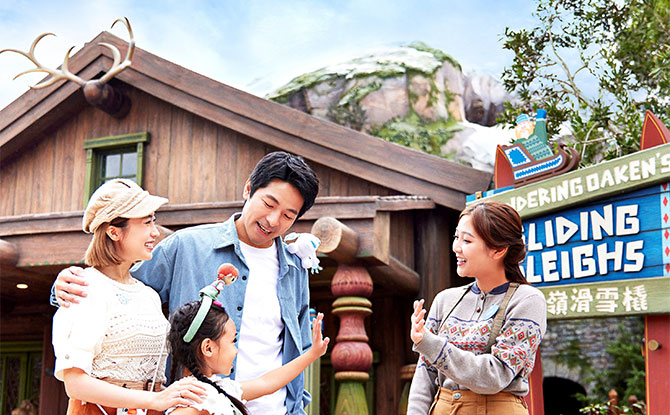 At World of Frozen, guests get to explore the land of Arendelle along with its stories, characters, culture and landscapes.
---
-- Story continues below --
The major attractions at Hong Kong Disneyland Resort's World of Frozen include:
Frozen Ever After
Wandering Oaken's Sliding Sleighs
This will also be enchanting music, and cutting-edge technology used for the first time time to celebrate Summer Snow Day on the Frozen Ever After ride. Guests can experience the Summer Snow Day celebration for themselves by taking a Frozen Ever After journey to meet Elsa at her Ice Palace that is open to all for the first time.
Summer Snow Day commemorates the day that Anna saved Elsa and the kingdom with an act of true love.
Wandering Oaken's Sliding Sleighs is another ride where guests can on an adventure.
They can also enjoy an interactive play experience with Anna and Elsa at Playhouse in the Woods.
In addition, World of Frozen brings a number of iconic scenes from the Frozen movies to life with its theming.
The Frozen-themed land is inspired by Norway and this is reflected in its scenery, architectural design, clothing and cuisine.
All of these have been infused with rich Norwegian elements, including "Dragestil" (dragon style) architectural style, Balestrand's asymmetrical architecture, and rosemaling floral decorative paintings.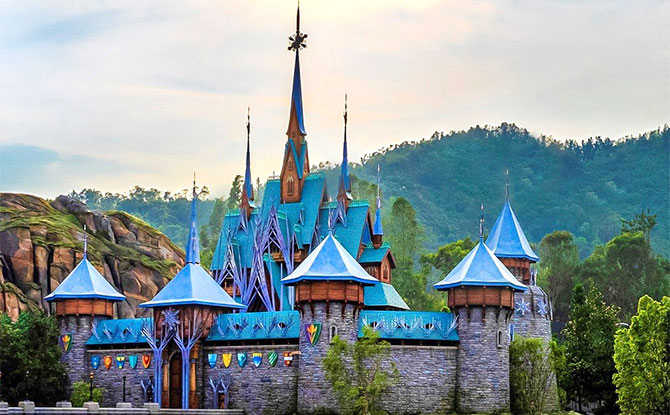 Some of signature spots at World of Frozen include:
the North Mountain, with its peak as the highest point in Arendelle;
the Ice Palace where Elsa unleashes her icy powers freely for the first time; Arendelle Castle, home of the royal family;
the Bay of Arendelle, featuring the small fishing boat that Anna fell on when she met Prince Hans, Clock Tower where Anna danced with Prince Hans; and
Friendship Fountain where Elsa uses her magical powers to freeze its water into beautiful snowflake ornamentations.
The themed land is designed to seamlessly integrate the World of Frozen with Lantau Island's natural landscape and the design of North Mountain, providing guests with expansive views of both. There is a seamless transition between the artificial landforms and natural surroundings.
As guests walk around they may notice the enchanting music, the result of award-winning composer Andrew Cottee's rearrangement of the iconic music from the movies for World of Frozen
The cinematic music is designed to tell stories and form strong emotional connections with guests, allowing them to feel the story of Frozen with different senses.
To make it even more immersive, guests can dress up in special outfits. They can wear rosemaling patterned clothes, add glittering ice-inspired face paint, and style the hair like Elsa or wear a cape like Anna to show the love for the royal sisters.
---
More at the World of Frozen at Hong Kong Disneyland Resort
To have a feast while at the Frozen-themed land at Hong Kong Disneyland Resort, explore its cuisine and charming shops, which are deeply rooted in Nordic history and culture.
Pay a visit to the Golden Crocus Inn and Bayside Wharf for a taste of local delicacies inspired by traditional Nordic dishes, grab a bite at Forest Fare or sweet treats at Northern Delights.
Then visit Tick Tock Toys & Collectibles and Traveling Traders to shop for the perfect souvenirs to bring home cherished memories.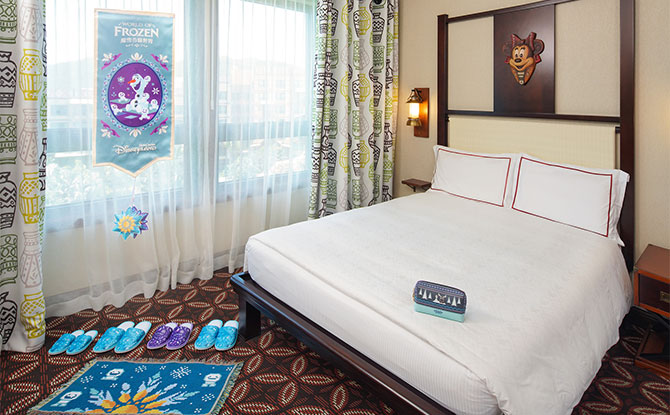 Complete the magical Arendelle journey by staying at one of the enchanting resort hotels and participate in themed recreation activities that will make the Arendelle experience truly unforgettable.
---
The Magic of Frozen at Hong Kong Disneyland Resort
Disney Imagineers spent over three years in concept and design, working in partnership with artists and storytellers from Walt Disney Animation Studios, to accurately depict cinematic features in World of Frozen.
This meant analysing ice textures, colours, and how these relate to Elsa's emotions to recreate her Ice Magic.
Great attention was paid to every detail including various forms of ice and snow, and different materials were studied and experimented to truly represent the Ice Palace and icy ornaments.
Frozen Ever After is the first attraction at Hong Kong Disneyland Resort to feature Walt Disney Imagineering's most advanced, all-electric Audio-Animatronics figures, which bring to life characters like Anna, Elsa and Kristoff with amazing realism.
Speaking on 12 September 2023, Michael Moriarty, Managing Director of Hong Kong Disneyland Resort said, "Today, on the 18th anniversary of Hong Kong Disneyland Resort, we're thrilled to be sharing more details on World of Frozen. World of Frozen is an integral part of the park's latest expansion and growth, and with the launch on 20 November, we look forward to welcoming even more guests from around the world."
"We are committed to continually delivering new and innovative offerings so that our guests can enjoy a magical experience with each and every visit to the resort — we can't wait from them to explore the kingdom of Arendelle," he added.
---
Klook Travel as the Designated Booking Platform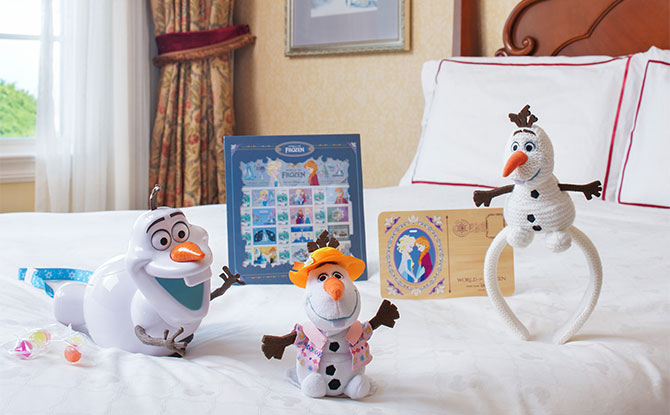 Hong Kong Disneyland also announced that Klook has been appointed as the designated booking platform for the highly anticipated launch of World of Frozen themed products in the Philippines, Thailand, and Singapore.
As part of this exciting collaboration, a series of unique World of Frozen experiences and products will be made available exclusively on Klook Travel.
Guests who book through Klook Travel will have the exclusive opportunity to be among the first to explore World of Frozen with a special hotel package on 4 November 2023 before its official gate opens on 20 November 2023.
In addition, guests can also purchase the "One-Day Ticket with Early Park Entry Pass" to enjoy a hassle-free experience. Passholders can enjoy early park entry, allowing them access to the park one hour before the official opening time.
To learn more details, visit the Klook website.
If you enjoyed this story, we think that you will also enjoy other story about Hong Kong or this other story about things to do in Perth, or this story about traveling to London.
This story contains affiliate links. This means we earn a small fee if you purchase something through a link from our website. There is no additional cost to you and goes towards supporting Little Day Out's efforts to deliver the best news and reporting for families.