The Cup Noodles Museum has opened in Hong Kong. The Cup Noodles Museum Hong Kong occupies a 10,000 square foot space and is the museum's the first branch outside Japan.
Located at China Hong Kong City in Tsim Sha Tsui, Kowloon, Cup Noodles Museum Hong Kong offers visitors photo spots and has interactive workshops which visitors can participate in.
---
One Man's Innovation Journey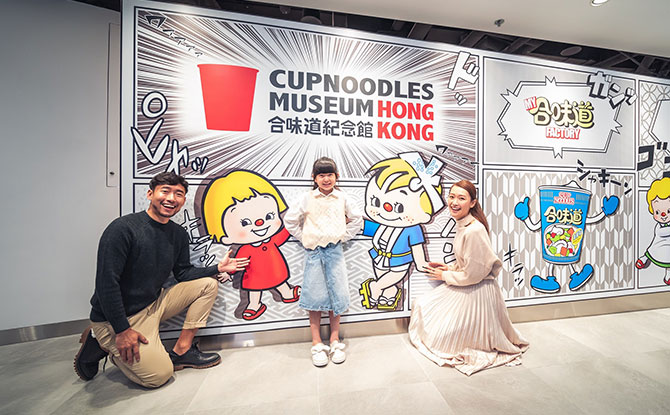 Theme of the museum is The Innovation Journey of Momofuku Ando. It has exhibition areas with exhibits like The Big Cup, which challenges visitors to look at issues in creative ways. This is illustrated by Momofuku Ando's application of reverse thinking to fit the cup onto the noodles, rather than the other way around, in order to get around the problem of packing the cup noodles.
Another section presents stories of Momofuku Ando's three signature inventions – instant noodles, Cup Noodles and Space Ramen.
The Cup Noodles Wall displays cup noodles from 17 countries in the many types of packaging that have been used around the world and through the years.
---
Three Workshops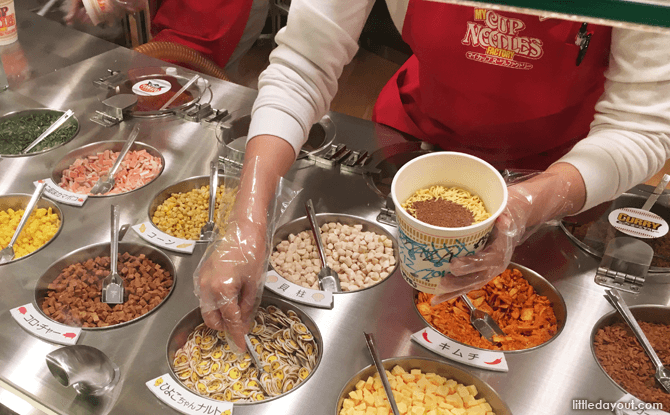 A signature activity at the Cup Noodles Museum is the My CUPNOODLES Factory workshop where visitors get to decorate their own instant noodles cup and select from a variety of ingredients to customise their own personal cup of instant noodles.
Cup Noodles Museum Hong Kong also has a new exclusive workshop, My Granola Factory. It will allow visitors to learn about the process behind Nissin's granola products.
The third workshop, the Demae Iccho Factory allows visitors to enjoy the process of making the instant noodles by hand. This includes cutting out the dough sheets, steaming the noodles and flash frying them before being packaged.
---
Cup Noodles Museum Hong Kong
Mr. Kiyotaka ANDO, Executive Director, Chairman and Chief Executive Officer of Nissin Foods, said, "The Cup Noodles Museum Hong Kong aims to share the creative inventions of Nissin Foods, as well as the interesting facts about the development and manufacturing of our food products through the fun interactive journey. We hope everyone will be inspired by the spirit of our founder, to be creative, stay curious and push boundaries in order to make a difference in their everyday lives. The inventive determination to create foods to serve society remains at the heart of our operation in Nissin Foods. We hope to continue to nurture the next generation through educational and entertaining encounters with food."
---
CUPNOODLES Museum Hong Kong
Where: Shop 26-35, 2/F, China Hong Kong City, Tsim Sha Tsui
Website