The Cup Noodles Museum is a popular attraction in Yokohama, Japan. Dedicated to the humble cup noodle, it serves up novel ways for visitors to learn about the combination of dehydrated noodles, condiments and broth power in a Styrofoam cup. The Cup Noodles Museum is particularly well known for its DIY cup noodles experience where visitors can make their own custom cup noodles to bring home.
Beyond the various interactive exhibits found at the Cup Noodles Museum, another aspect of this Yokohama attraction makes it stand out.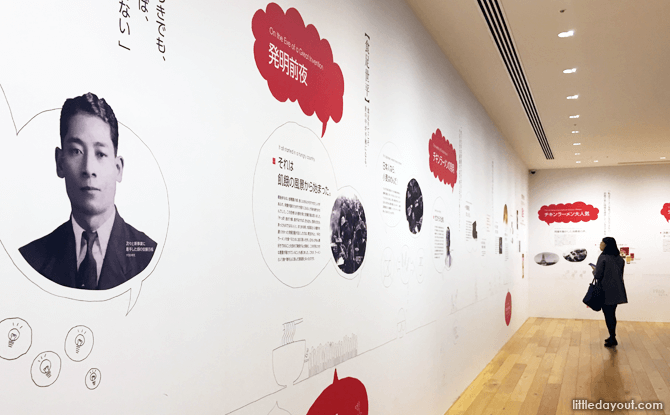 The Cup Noodles Museum is not only dedicated to cup noodles but lessons in creativity and curiosity. These two "Cs" are captured at the museums' second-floor gallery and well worth a visit.
The Man Behind Instant Ramen: Momofuku Ando
Momofuku Ando was the inventor of instant chicken ramen and founder of Nissin Food Products.
Born on 5 March 1910, it was not until 1958, when he was 48 years old, that he felt compelled to start working on his idea for a ramen that could be made quickly by just adding water.
At that time, Japan was still facing post-war food shortages and Momofuku wondered how he could make a ramen that could be used as a more stable and reliable food supply.
For a year, he went to work at his idea of flash-frying noodles in a little shed at his home in Ikeda, Osaka. After he had perfected the technique, he started marketing the precooked instant noodles as Chicken Ramen and sparked off an industry.
In 1971, while on a trip to America, Momofuku observed how people were eating instant noodles by breaking them apart and putting them into a cup with hot water. This led to his second invention, cup noodles. Sales of cup noodles started in September 1971 and cup noodles into a global food.
Finally, in 2005, well into his nineties, Momofuku is credited with inventing a ramen that could be eaten in the weightless environment of space.
Momofuku Ando passed away at the age of 96 in January 2007, having dedicated his life to thinking about food in creative ways.
Lessons at the Cup Noodles Museum
The Cup Noodles Museum draws lessons from the life of Momofuku Ando. These are captured in the form of six principles which guided his thought and led him to create a whole new industry that we take for granted today.
At the Creative Thinking Boxes section on the second floor of the Cup Noodles Museum in Yokohama, you will find exhibits that provide a look at what guided Momofuku Ando's creative thinking.
These six principles are summarised below.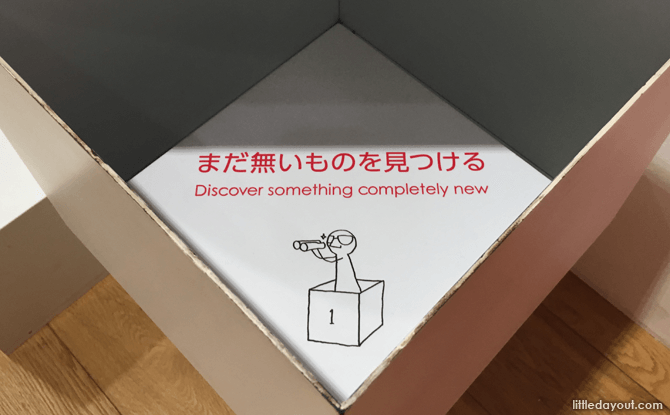 #1. Discover something completely new: Be curious about what is lacking in the world and imagine something new that can fill the void.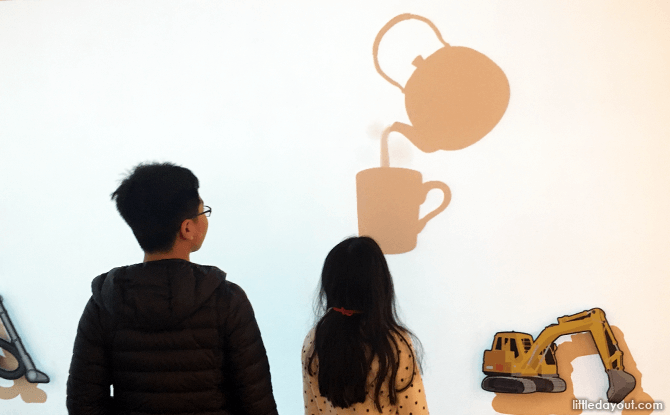 #2. Find hints in all sorts of places: Inspiration can come from anywhere. Be open-minded.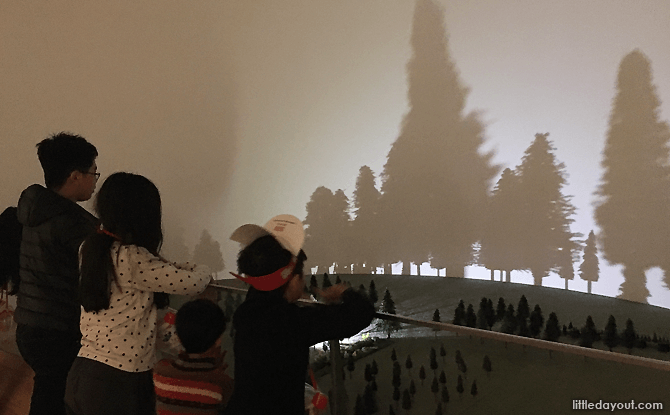 #3. Nurturing an idea: Share your ideas and they will grow.
#4. Look at things from every angle: Be thorough and explore different perspectives of an idea or problem.
#5. Don't just go with the status quo: Do not accept things as being done a certain way because "that's the way it has always been done".
#6. Never give up: Failure is the mother of success. Be persistent and pursue ideas that you believe in.
These various principles led Momofuku Ando to create a new industry at age 48 and create a food product for space in his nineties. They are embodied in the various activities found throughout the Cup Noodles Museum.
Once you have made custom DIY cup noodles to take home, played at the Cup Noodles Park or sampled the various noodle flavours from around the world, do pay a visit to the Creative Thinking Boxes to take home some invaluable lessons from the Cup Noodles Museum in Yokohama.
Cup Noodles Museum, Yokohama, Japan
2-3-4 Shinko, Naka-ku, Yokohama 231-0001 Japan