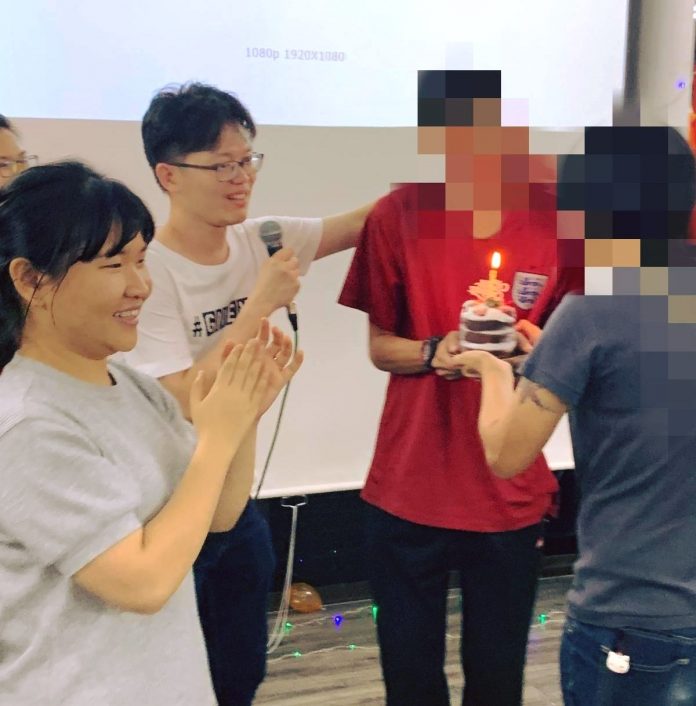 "People don't become homeless initially because they run out of resources, but because they run out of relationships." 
Have you noticed the homeless in Singapore? Perhaps it is difficult as we usually see them in the streets late in the night. In this festive season, perhaps we can notice the less privileged and understand why some are homeless. This could minimise your misunderstanding about this group of people who need connection and empathy rather than avoidance and stigma.
We speak to Abraham Yeo, co-founder of Homeless Hearts of Singapore, on his charity that reaches out to the people without homes. Their mission is to make Singapore a city of refuge for those who are displaced and isolated.
---
Interview with Abraham, Co-founder of Homeless Hearts Singapore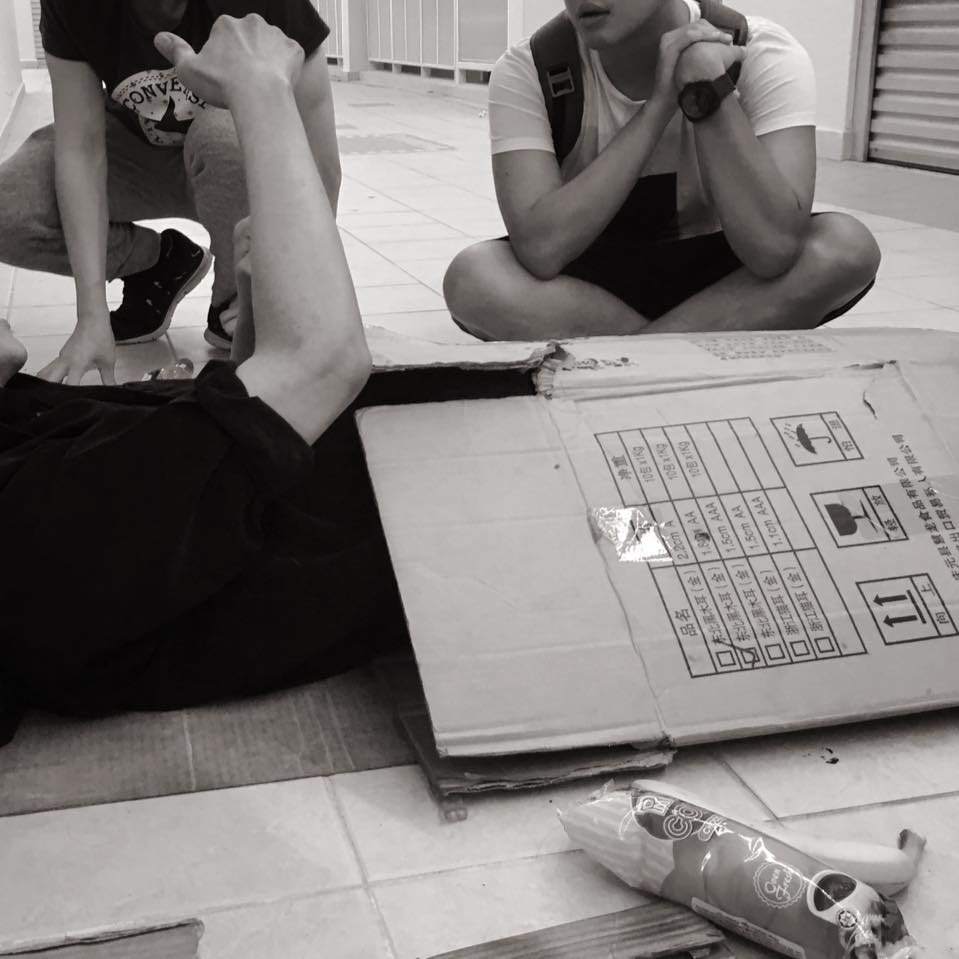 Tell us about the homeless in Singapore.
There are different types of homeless people. Some are homeless elderly who have lost contact with their families, and some are homeless families who cannot afford to pay rent. Some are youths who have run away from home, and some are mentally ill or are addicted to  gambling, drugs or alcohol. There are some who are not mentally well or violent, and their families cannot handle them already and/or are afraid for their own safety. And finally, some are orphans who have lost their parents and have no other family to care for them.
---
-- Story continues below --
But there is a common factor among them all that made them homeless: they have no family and friends able or willing to help host them. That's why at Homeless Hearts, we have this saying that we learned from a social worker: "People don't become homeless initially because they run out of resources, but because they run out of relationships."
---
What is being done about the homeless situation in Singapore?
Before 2019, generally, the main way that a homeless person could find help was to walk into a Family Service Centre to find a social worker, who would then apply for a transitional shelter (a temporary place for the homeless person to rest for a few days up to half a year). After that, either the social worker or the homeless person would then apply to HDB to get a small cheap rental flat to stay in.
But there was a catch – since 1990, the Government required you to find someone also homeless to stay together in the flat. This was known as the Joint Singles Scheme. The problem was that if you couldn't get along with your flatmate, the two of you might end up quarreling and fighting every day. Consequently, some of the stayers chose to go back to the streets and become homeless again, because they really couldn't stand staying with someone they did not like.
For the truly poor who have no more friends or families to care for them, the Government would then get them to stay in welfare homes where nursing staff will help care for them. These homes are large shared places where you get your own bed, but you usually don't get your own room. You have to share the same room with several other people. And the worst thing is that you cannot leave the welfare home on your own without someone to accompany you, because the authorities don't want you to go back to the streets to sleep again. As you can guess, not many homeless people enjoy staying in welfare homes even though their physical needs will be well-met.
This is where volunteers come in. They will go to the streets to find the homeless and make friends with them. Sometimes they will give food, clothes, and medical care to them, and ask them how they are doing. They will also let the homeless people know where to ask for more help and sometimes accompany the homeless to see their social workers or doctors or the HDB office to see if they can apply for a flat. There are many volunteer groups on the ground who are doing kind things like the above to help the homeless.
Therefore in 2019, the Ministry of Social and Family Development (MSF for short) set up a partnership network with some of the volunteer groups. This partnership is called PEERS – which is short for Partners Engaging and Empowering Rough Sleepers. The volunteers will help MSF know what specific kind of help their homeless friends need, and MSF in turn will do the necessary paperwork and look for shelters.
Through PEERS, MSF and the volunteer groups have also linked up with many religious groups such as churches, mosques, and temples that offer help to the needy. Some of them specialise in giving free healthy food, while others open up their places at night for the homeless to sleep (and shower) for free. These safe sleeping spaces are known as Safe Sound Sleeping Places (S3Ps for short).
---
How do you help them? How long have you been helping them?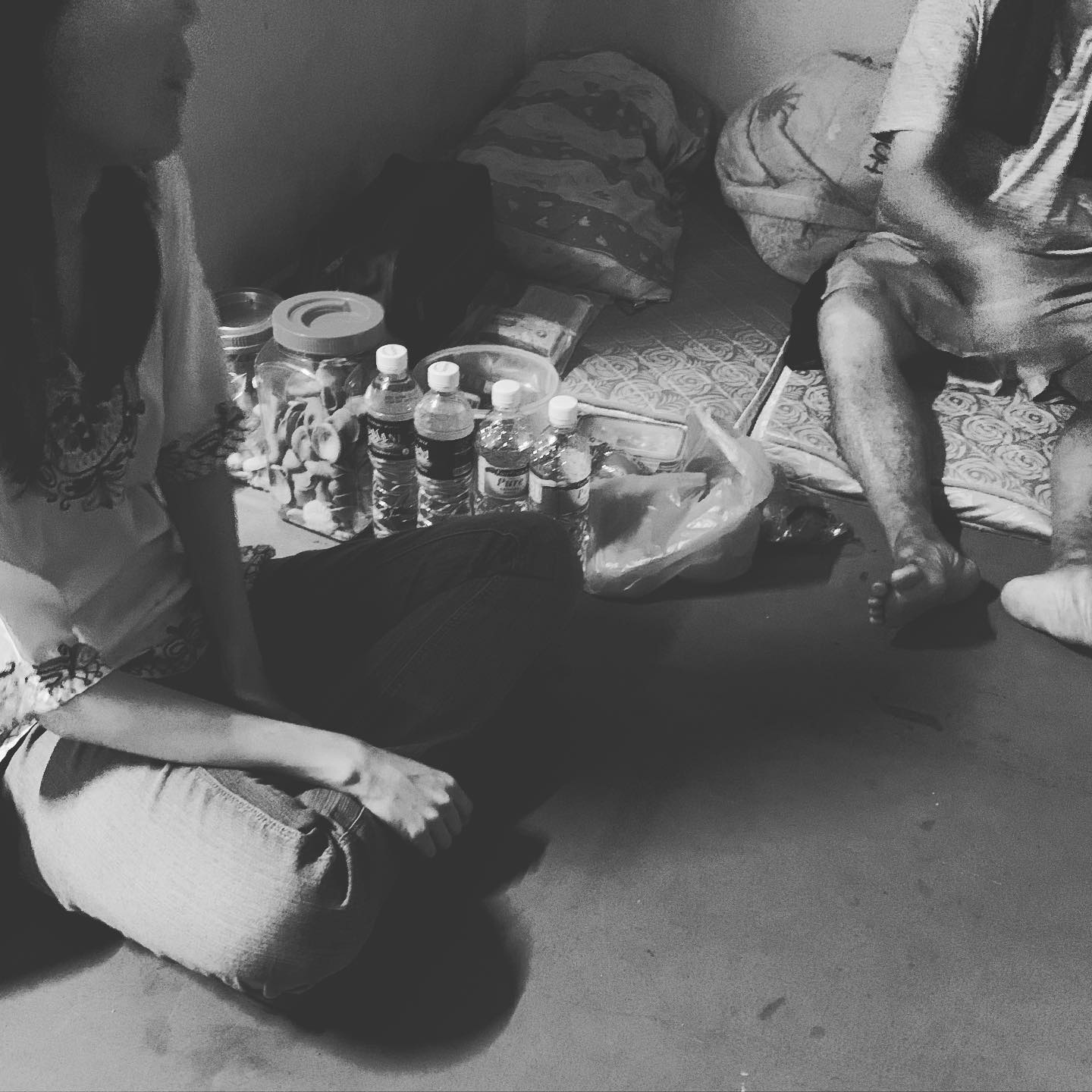 My team and I at Homeless Hearts started in July 2014. Previously I (Abraham) was in Tokyo a few times to help the homeless there. When I came back to Singapore, I started seeing several homeless people sleeping rough in McDonalds', on the streets, at the void deck and so on.
A friend and I decided to start doing something to help. But the first time when we went around offering free meals to the homeless, we realized that they already got their free food from some of the churches and temples. They didn't really need or want the food that we offered them.
BUT they just wanted people to sit down with them and talk with them as friends, instead of being scared of them and running away. (Some of them can't find safe places to bathe daily or wash their clothes, so you can imagine their smell sometimes.) We saw that more than food or clothes, what many wanted was someone to talk with and also a safe sound place to sleep at night.
So now, every week, my team goes out to more than 15 different spots in Singapore to look for homeless people and be friends with them first.
From 2020 onwards, during the COVID period, we had many people asking us online (through social media and also our website) for help. So we formed a team of volunteers to befriend them online using WhatsApp chat groups and Zoom calls, in order to provide a listening ear, encouragement, and also practical advice on what the homeless person can do next.
---
What can we do to help?
Thank you for asking! You can check it out here at https://homeless.sg/signup/.
For updates on the work of Homeless Hearts of Singapore, follow them on Facebook here.