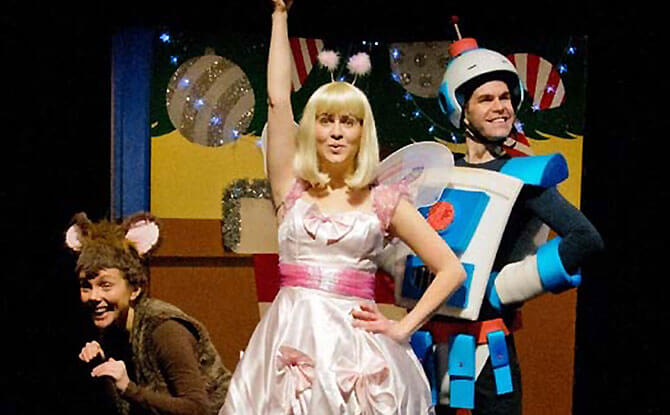 ---
Take part in our Contest Giveaway at the bottom of this article. Win tickets to A Night Before Christmas!
---
Eddie the Mouse can't understand why only humans get presents at Christmas time. Determined to find out, he goes in search of Father Christmas, bringing the audience along with him for an adventure in the children's theatre show, The Night Before Christmas.
Adapted from the classic advent poem, 'Twas the Night Before Christmas, this heartwarming live theatre production from the UK is just as much about friendship, as it is about the true spirit of Christmas. It will be in Singapore at the SOTA Drama Theatre from 7 to 9 December 2018.
Told from Eddie the Mouse's perspective, tag along as he dodges the family cat, meets a cowardly toy soldier and encounters a magical fairy at the top of the tree.
Full of merry touches and lots of original music and songs, The Night Before Christmas is the perfect family treat to get into the holiday spirit during the year-end season.
---
-- Story continues below --
"They Want the Mouse to Succeed"
Written by Adam Bampton-Smith, Artistic Director of Big Wooden Horse theatre company, this live stage production has toured the world since 2013, performing to audiences in Dubai, the UK, and Hong Kong.
Adam shares that throughout the show, "there is a lot of interaction for young children, and they get quite excited about Christmas as they want the mouse to succeed, so they get very involved as the journey unravels".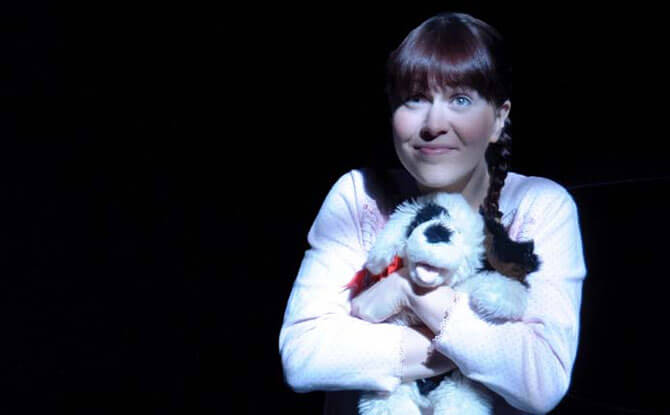 The show itself stems from Bampton-Smith's own enjoyment of the original Clement C. Moore poem as a young child. He thought that it would be interesting to explore the tale from Eddie the Mouse's perspective, which also helps make the messages of giving, sharing, and inclusivity much more relatable to the young audience.
And what kind of reaction has the show been getting from young theatre-goers?
"Lots of fun and happy faces – kids love it," says Adam.
Laugh Out Loud Moments for Kids and Adults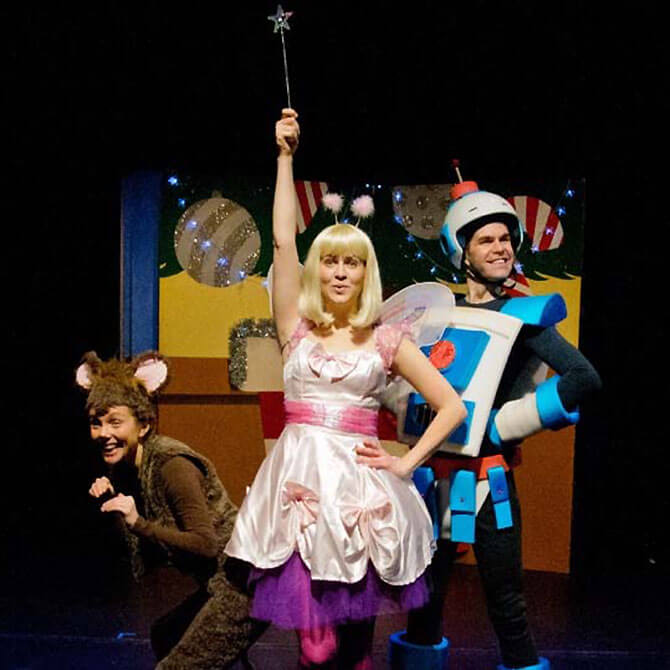 At just under an hour running time, The Night Before Christmas is ideal for children ages 3 to 7. It features a talented cast of three playing five roles between them.
Together, these young actors brilliantly bring to life bits of Christmas we often take for granted, like the toys gifted then forgotten, and the fairy angel who sits atop the Christmas tree year after year.
Bampton-Smith also promises lots of laugh out loud moments for young and old alike – there will be many elements of humour that adults will be able to appreciate peppering the show – so the atmosphere will be festive to say the least!
"The tickets have been selling very fast which shows you how much need there is for quality shows suitable for this age group. The show features original music, audience participation, and a wonderful surprise at the end!" says Bampton-Smith, the creative genius behind popular stage adaptations of Aliens Love Underpants and The Way Back Home.
So make a date with Eddie the Mouse, Lizzie the Fairy, and Dymotron the Toy Soldier at The Night Before Christmas this December and see Christmas like you've never before on stage in Singapore!
Tickets for the Night Before Christmas on stage in Singapore are now on sale through SISTIC.
The Night Before Christmas Discount Code For Little Day Out Readers!
Little Day Out readers get an extra bonus "gift". Enjoy a 10% discount for The Night Before Christmas tickets with special code LDONBC2018 when booking through SISTIC.
The Night Before Christmas
When: 7 to 9 December 2018
Where: SOTA Drama Theatre
Time:
Fri 7 Dec – 5 pm
Sat 8 Dec – 11 am, 2 pm, 4.30 pm
Sun 9 Dec – 11 am, 2 pm, 4.30 pm
Tickets available through SISTIC.
---
GIVEAWAY:
Win Tickets To A Night Before Christmas
Little Day Out is giving away:
Four tickets to A Night Before Christmas on
Saturday, 8 December 2018 at 2 pm.
For a chance to win the tickets, simply answer the question below. To double your chances of winning, like and share this Facebook post.
Submit your answer by Sunday, 4 November 2018 to participate in this giveaway.
---
This contest has closed and we will be announcing the winner here shortly!
---