From 15 November 2021 to 29 January 2022, Pokémon fans and families who want to "catch them all" can enjoy a Pokémon staycation at Fairmont Singapore.
---
Pokémon at Fairmont Singapore
Singapore's first Pokémon-themed staycation will allow fans to immerse themselves into the world of Pocket Monsters with elements like a gamified Quiz Rally, photo wall and Pokémon merchandise.
Fans can look out for Pokémon-themed elements at the lobby and within the guestroom.
---
Quiz Rally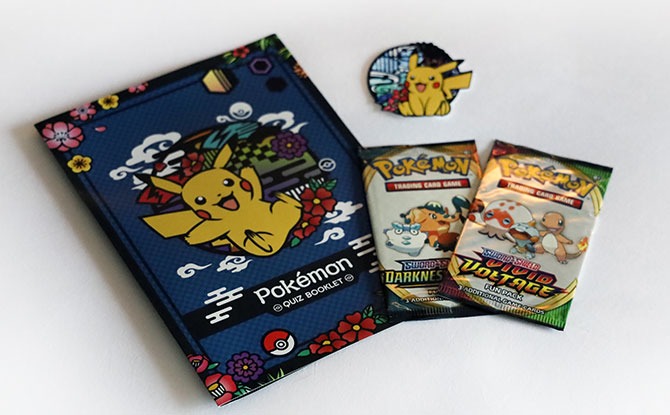 On check-in, guests will be given a customised quiz booklet to solve a series of questions with varying challenge complexities throughout their stay. Each correctly completed quiz presented to the Hotel's Front Office team at check-out will receive a special sticker and a surprise Pokémon gift!
A bonus giveaway also awaits the first 20 guests who complete the Quiz Rally correctly every week – a deck of Pokémon Trading Card Game Battle Academy worth $34.90.
Fans and families can also capture their victorious moment at the Pokémon photo wall found at the lobby of Fairmont Singapore, adorned with Pikachu and Mewtwo.
There will also be a display at Farimont Singapore's lobby showcasing a collection of 50 cards that highlights some of the game's moments that are from Pokémon TCG: Celebration expansion. These include artwork, nostalgic moments as well as powerful Pokémon.
---
Nintendo Switch Loan Set
As part of the package, staycationers can request for a complimentary loan set of Nintendo Switches. These are available in limited quantities on a first-come, first-served basis.
The  Nintendo Switches will feature the new Pokémon Brilliant Diamond and Pokémon Shining Pearl, when it is released.
---
Pokémon Merch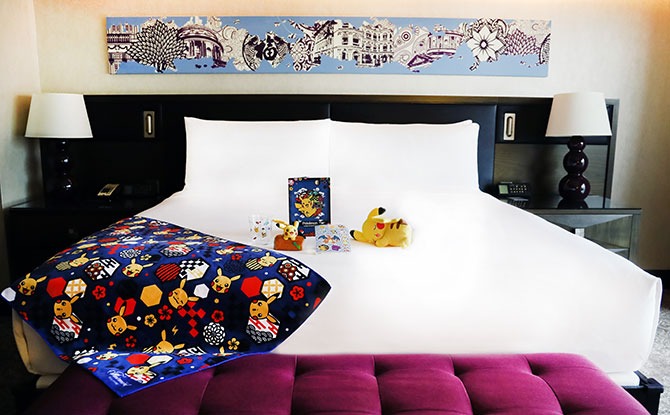 Pokémon staycation guests will receive a special-edition Pikachu Eco Bag and Pikachu Plush.
There will also be a Pokémon-themed bath towel, a glass cup and a sticker set of 10 featuring Pikachu, Eevee, Gengar, Charizard, the starter Pokémon of Sword and Shield: Grookey, Scorbunny and Sobble and more!
---
Pokémon Staycation
The Pokémon Staycation for two adults and up to two children is priced at $420++ (Sun to Thurs in Nov), and $435++ (Fri to Sat, Eve of PH & for all days in December). The staycation package can be booked on the Fairmont Singapore's website.
For more family-friendly staycations, check out our list here.