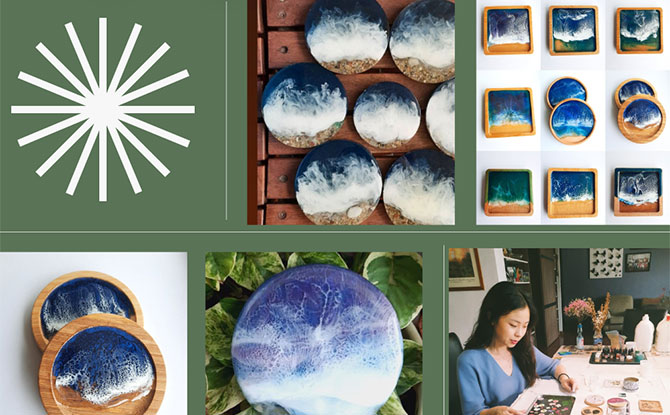 For the upcoming Christmas season, Habitat for Humanity Singapore will be holding a series of Gift-For-Good workshops where participants of all ages can design their own unique Christmas gifts for loved ones. All the proceeds from the workshops will be used to support vulnerable and low-income homeowners in Singapore with intense housing needs.
Habitat for Humanity Singapore has been involved in building decent homes across the Asia-Pacific and rehabilitating flats in Singapore for vulnerable families. You can find out more about the non-profit organisation's work here.
---
Habitat for Humanity Singapore Gift-For-Good Workshops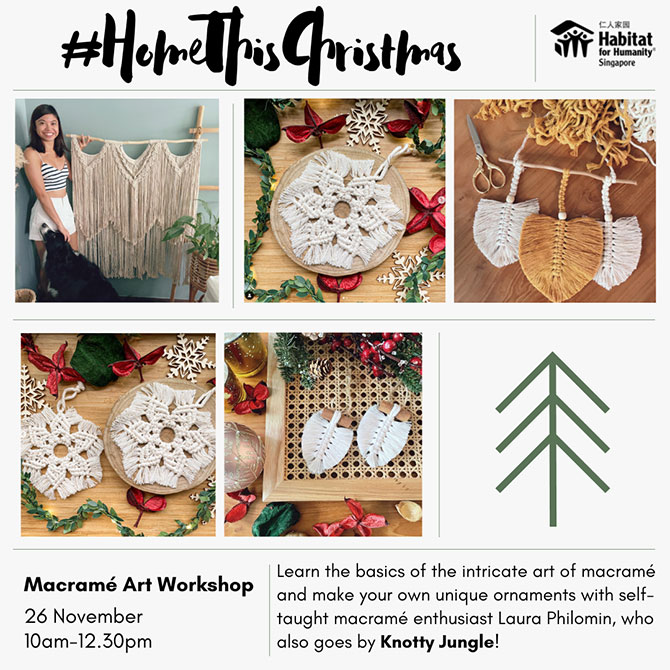 The #HomeThisChristmas: Gift-For-Good Workshops are a series of workshops where participants can let their creativity flow and create unique Christmas gifts for family and friends.
Here are six workshops that will be held:
Customising aromatic bespoke perfumes from top-quality essential oils
Arranging mini Christmas wreaths made of fresh pine & Christmas Foliage
Designing floral-pressed frames with pretty dried flowers
Hand-crafting ocean resin coasters with unique designs
Making intricate macramé Christmas ornaments to spice up the home
Illustrating fun artworks through reimagining everyday objects
Habitat for Humanity's Gift-For-Good workshops will take place in November 2022, starting from 6 November till 26 November. So, that'll also help you to get your Christmas gifting settled early.
The workshop fees start from $53.45 and up.
Get more details about the Gift-For-Good workshops.