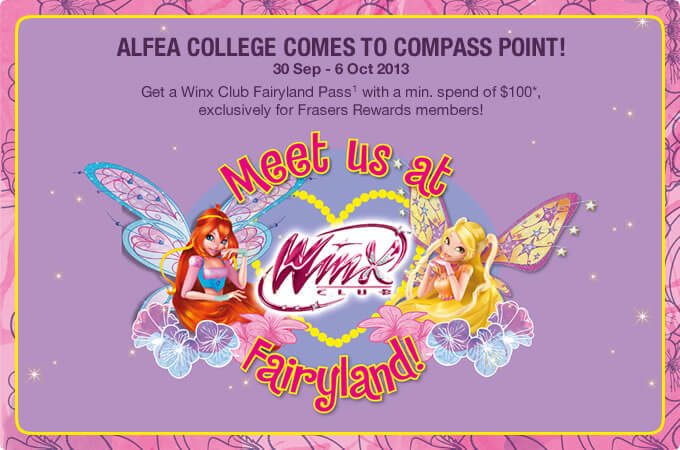 Children's Day in Singapore takes place on 4 October this year. It is a day set aside to recognise our children and with it being a school holiday, it is great chance to spend quality time with your kids.
We take a look at some of the Children's Day activities taking place around Singapore this year where you can enjoy a wonderful Children's Day out with your kids.
Esplanade's Octoburst! – A Children's Day Festival
Esplanade Theatres on the Bay
4 to 6 October
Various free and ticketed programmes throughout each day
Comprising both free and ticketed shows, as well as parent-child workshops, Esplanade is all geared up to celebrate Children's Day over the three day weekend from 4 to 6 October with Octoburst! 2013. Take part in the FREE PlaySpace workshops to create wonderful crafts or stop by The Big Stage at the Esplanade Outdoor Theatre in the evenings where different free performances for children will be held every night. These include Our Forest Friends in Need, School Rules! And Princess Whatshername.
Special programmes will also be held at the Library @ Esplanade. Parents can also register their children for the uber-popular Drawing Competition and Colouring Funtaking place on Children's Day, 4 October. Register for the Drawing Competition and Colouring Fun by 2 October here.
Children's Day at the Singapore Zoo
Singapore Zoo
4 & 5 October
Snow & Tell
Auditorum, 9.30 am, 10.30 am, 11.30 am
Head to the Singapore to take part in educational activities on polar bears this Children's Day. 'Snow & Tell' talks will be held where zookeepers share how they look after Inuka, the Zoo's polar bear.
Great Seal Hunt
Frozen Tundra, 10 am to 2 pm
Little ones can also go in search of the seal stickers with a special map to win a prize in the Great Seal Hunt at the Frozen Tundra exhibition
Draw for Inuka!
Frozen Tundra, 10 am to 4 pm
Get creative at the drawing corner set up at the Frozen Tundra where kids can 'Draw for Inuka!' this Children's Day.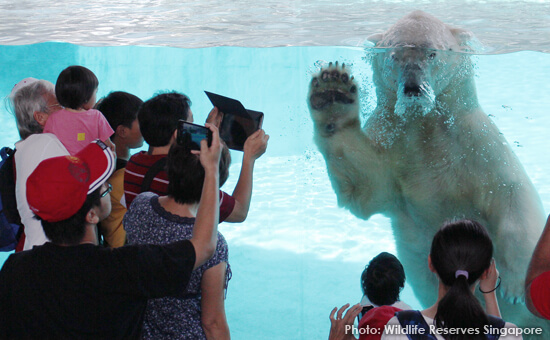 Squawk to Children's Day at the Jurong Bird Park
Jurong Bird Park
4 & 5 October
11.45 am, 2.30 pm and 4.30 pm
A special programme has been arranged for children at the Jurong Bird Park this Children's Day. Over at the Junior Eggs-pert Room at the Breeding and Research Centre, children will be able to learn more about macaws and cockatoos from the trainers who take care of these beautiful birds.
Educational Programmes at Gardens By The Bay
Gardens By The Bay, Outdoor Gardens
4 to 6 October
The Fruit Loop
Go on a fruity scavenger hunt and learn all about fruits and flowers in The Fruit Loop. Pick up a free copy of the Fruit Loop map from the Canopy and start looking for clues to complete the map. Visitors who have correctly completed the maps will have a chance to contribute to the River of Life exhibition.
The River of Life Gaia Trail
Pick up a copy of the free Gaia Trail map and take a self-guided tour of the Kingfisher and Dragonfly Lake. Learn the importance of sustainable water management and how plants are used as eco-fliters within the Gardens. Suitable for ages 7 and above.
Carried Away Garden Trail
Discover how plants spread throughout the Earth on this self-guided trail where you can learn more about the life cycle of plans and how they adapt themselves to propogate throughout the world. Get a free copy of the trail map at the Canopy. Suitable for ages 7 and above.
Get Your FREE Little Day Out's Children's Day 2013 Weekend Guide
Cloudy With A Chance of Meatballs 2 Kids Party
GV City Square
5 October
9 am Cookie decoration workshop; 11 am Movie screening
$20 for members an $25 for public.
Celebrate Children's Day with a cookie decorating workshop followed by a screening of Cloudy with a Chance of Meatballs 2.
Children's Day Carnival
Burghley Lifestyle Hub
5 October
9 am to 3 pm
Visit the Children's Day Carnival and Flea Market at Burghley Lifestyle Hub for the kids to enjoy free goodie bags, a caricature artist, LEGO robotics session and bouncy castle while the adults can shop at the flea market.
Scissors Paper Stone Berries Children's Day Carnival
SAFRA Toa Payoh
5 October
2 pm to 5 pm
Spend a day at the Berries Children's Day Carnival taking place at SAFRA Toa Payoh. Take part in games such as Five Stones, Chapteh and Hopscotch while being entertained by stage programmes.
Young Learners' Festival – Colour My World
Science Centre, Marquee & Ecogarden
4 to 6 October
10 am to 5 pm
$2 per activity
Head down to the Science Centre for the Young Learners' Festival. Open to the public from 4 to 6 October, take part in activities such as Bobbly Bubbles where you can make a tube of colourful bubbly fun to take home, Delightful Light where you can create a rainbow viewer and The Colourful Gardenwhere children will be introduced to colourful flora and fauna. Attend the Colour my World: Science Show to explore the wonderful world of colours!
A Sporty Children's Day @ eXplorerkid!
Celebrate Children's Day by getting sporty at eXplorerkid! Downtown East. Catch "Cloudy with a Chance of Meatballs 2", take part in a Children's Day Party and enjoy sports performances over the weekend of 4 to 6 October.
Games stalls outside eXplorerkid @ Downtown East
4 to 6 October
Noon to 7 pm
Take part in games that include Wii Sports, Basketball inflatable and Slapshot Hockey
Telematch at Downtown East Event Square
5 & 6 October
1 pm, 3 pm and 5 pm
Team up in duos to play this fun telematch in a game of speed
Sporty Performances
6 October
1 pm to 6 pm
Watch a Freestyle Football Performance inside eXplorekid at 1 pm, a Yoyo performance at 3.30 pm and a Taekwondo Performance at 5.30 pm.
Friday Movie Date
4 October
10 am
Watch a movie screening of "Cloudy with a Chance of Meatballs 2" and take part in fun baking actitivities at this Friday Movie Date. Enjoy unlimited playtime at the eXplorerkid indoor playground after the movie screening. Pre-registration by 3 October required. Fees apply. $35 (eXplorerkid member,NTUC,nEbO  Plus member) / $55 (Public).
Children's Day Party
5 October
10.30 am to 3 pm
Kids between 6 and 12 years old can sign up for the Children's Day Party at eXplorerkid. Includes lunch and playtime. Pre-registration required. $30 (eXplorerkid member) / $50 (Public).
Children's Day Parties
On Children's Day Parties are also taking place around town during the Children's Day weekend. On 5 October, parties will be taking place at Sentosa Cove (Superheroes Day) and Timbre @ Gillman (Saturday Social BBQ). The City will be having a DIY Costume Party as well as Pop-up activities throughout the weekend.
In the Shopping Malls
Kicking off on 4 October at City Square Mall at Kitchener Road is the Kids' Health & Wellness Fair. On 5 & 6 October, Winx Club Fairyland comes to Compass Point with stage shows and exclusive Winx Club merchandise to be won.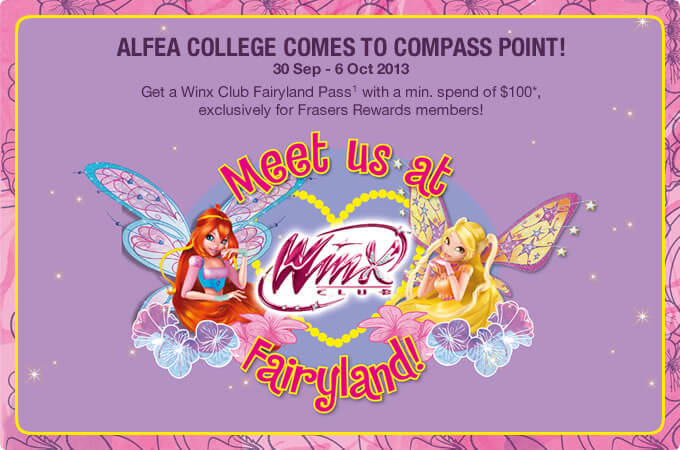 Get Your FREE Little Day Out's Children's Day 2013 Weekend Guide