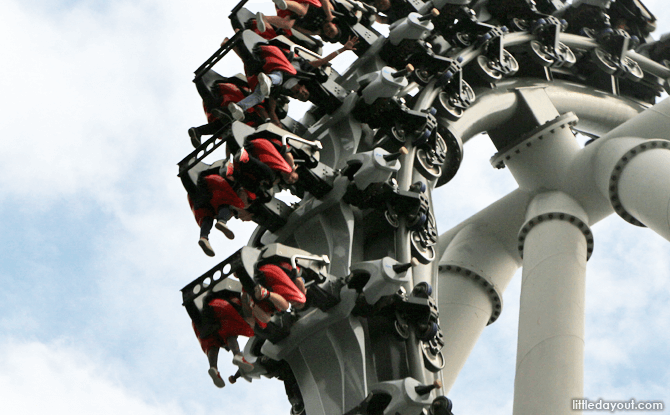 Universal Studios Singapore is a top attraction in Singapore. It has seven themed areas that take visitors to fantastical worlds such as Far Far Away and Ancient Egypt. And, the draw of the park is the Universal Studios Singapore rides and attractions that promise endless fun and entertainment for different ages.
Universal Studios Singapore Rides & Attractions
Here is a quick guide to all the Universal Studios Singapore rides and attractions at the different themed zones.
---
Hollywood
#1. Pantages Hollywood Theatre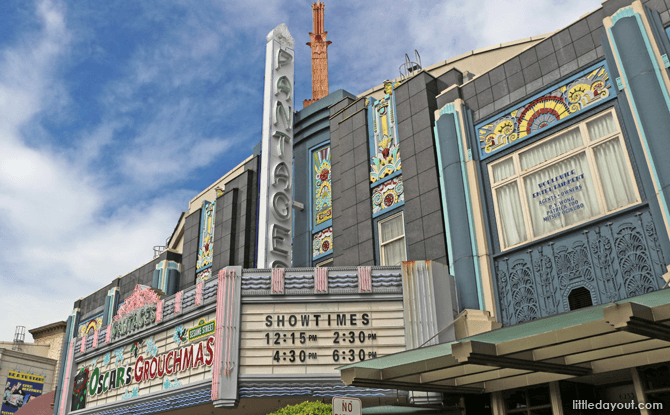 Modelled after Los Angeles' Hollywood Pantages Theatre, the Universal Studios Singapore Pantages Hollywood Theatre is the grand setting for shows and performances that take place at scheduled times throughout the day. It is a great place to take a break from the rides and rest your feet while enjoying a show.
---
Madagascar
#2. Madagascar: A Crate Adventure
This is a dark ride attraction based on the Dreamworks animated movie, Madagascar. Climb into a raft and journey along with Alex and the gang as they get stranded in a strange land and have encounters with the natives, including the foozsas and crazy King Julien.
Minimum height to ride: 80 cm.
---
#3. King Julien's Beach Party-Go-Round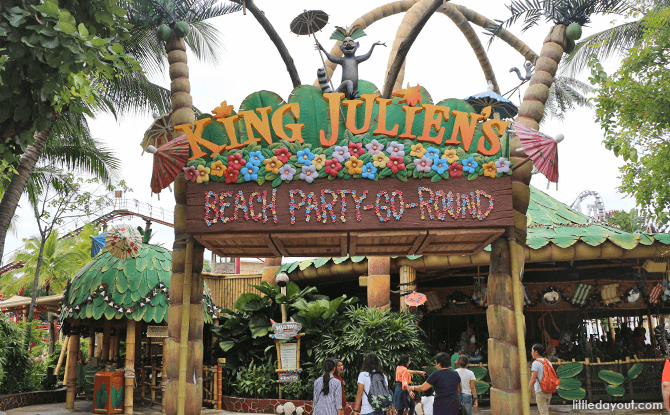 A Madagascar-themed merry-go-round where you can party and ride with the characters from the hit animated show. Go for a ride with Marty the Zebra and other zany characters.
Our favourite has to be the old lady with the handbag.
---
Far Far Away
#4. Enchanted Airways
The Enchanted Airways is now boarding. Passengers can strap themselves into this Universal Studios Singapore ride, a junior roller coaster.
Swoosh and swoop on a dragon-themed train around which provides an excellent view of the lake. At the same time, keep a lookout for characters such as Pinocchio and the Big Bad Wolf.
Minimum height to ride: 92 cm.
---
#5. Shrek 4-D Adventure
Venture into Universal Studios Singapore's castle for a magical encounter with all the characters from the hit Dreamworks animated movie. The experience begins with an encounter with the Magic Mirror before the audience is ushered into a theatre for a big-screen show with some 4D surprises.
---
#6. Magic Potion Spin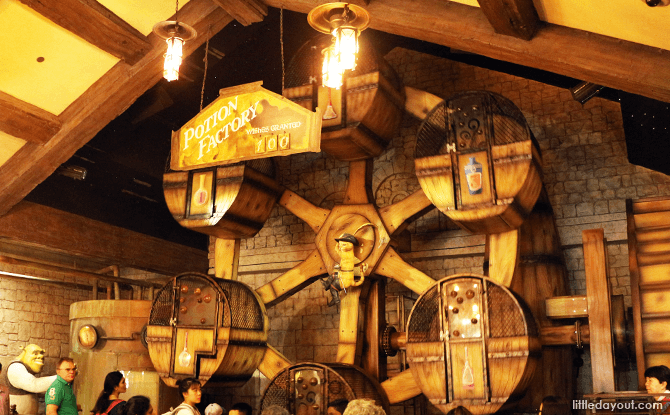 Tucked away inside the Potion Shop at Far Far Away, this is Universal Studios Singapore's tiniest ride. Young children can go for a spin around a mini-Ferris wheel.
---
#7. Donkey LIVE
Get to meet one of the stars of Shrek at Donkey LIVE. The zany Donkey entertains the crowds in a comedy club-style setting and interacts with audience members.
---
#8. Puss In Boots' Giant Journey
Enter the swashbuckling world of Puss In Boots at this Universal Studios Singapore ride.
The ride's suspended carriage brings riders along with Puss In Boots as he attempts to save the day.
Minimum height to ride: 100 cm.
---
The Lost World
#9. WaterWorld
In a post-apocalyptic world, the ice caps have melted and the surface of the earth is covered by water. The Mariner takes on the baddies, the Smokers, in this live-action show on the water. Expect stunts and explosions.
---
#10. Canopy Flyer
Experience the sensation of flying and get an aerial view of The Lost World themed area at on this Universal Studios Singapore ride.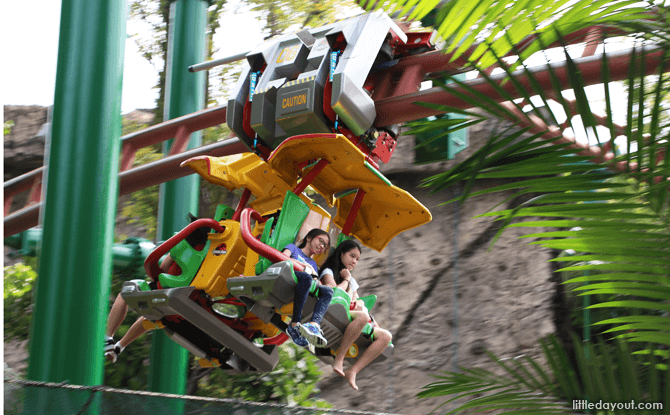 Riders sit four to a gondola, two facing forward and two facing backwards, with legs hanging free below.
Minimum height to ride: 92 cm.
---
#11. Dino-Soarin'
Pteranodon-shaped carriages circle round and round at Dino-Soarin'. Inside, a control stick lets allow riders to direct the flying dinos up and down.
---
#12. Amber Rock Climb
Scale up the rock climbing wall at the rear of The Lost World and hunt for fossils.
---
#13. Jurassic Park Rapids Adventure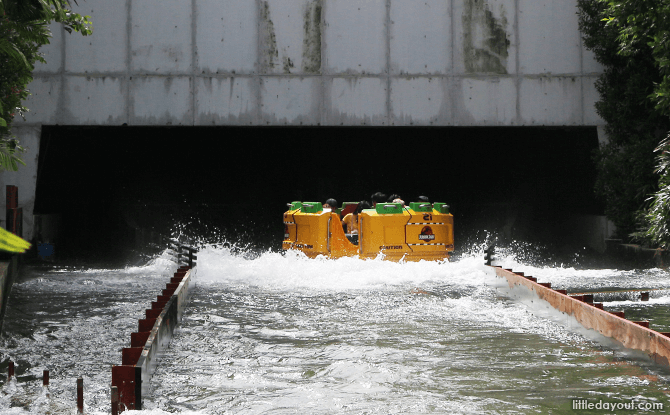 Go on a thrilling ride through Jurassic Park in a nine-seater raft on an expedition to view dinosaurs. However, something has gone wrong and you will need to evacuate immediately mid-way through in this fun and exciting water ride. Expect to get wet on this ride.
Minimum height to ride: 107 cm.
---
Ancient Egypt
#14. Treasure Hunters
Go on a drive through the desert in a jeep as you look for lost explorers at an abandoned excavation site. This Universal Studios Singapore ride is suitable for younger children.
---
#15. Revenge of the Mummy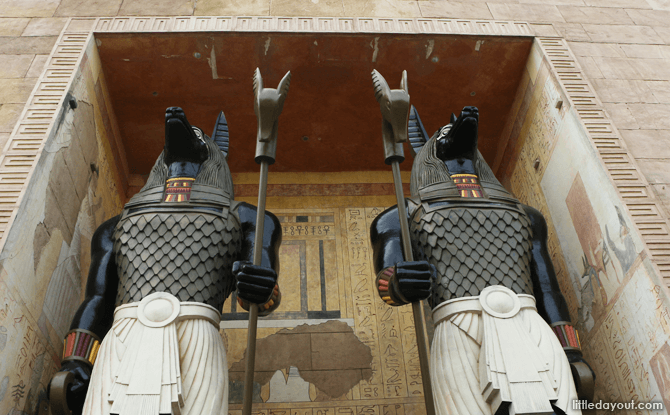 This indoor roller coaster is based on The Mummy movie franchise. Riders get into a minecart and roll into the tomb in search of the Book of the Living to kill Imhotep. This high-speed thrill ride that reaches up to 72 km/h with sharp turns and drops.
Minimum height to ride: 122 cm.
---
Sci-Fi City
#16. Battlestar Galactica: HUMAN
One half of the pair of Universal Studios Singapore's duelling roller coasters, the tallest in the world, HUMAN is a seated rollercoaster which reaches up to speeds of 90 km/h. There are no inversions in HUMAN.
Minimum height to ride: 125 cm.
---
#17. Battlestar Galactica: CYLON
Riders on CYLON sit with their legs free on this suspended roller coaster. It features loops and inversions including a zero-g roll, barrel roll and big loops.
Minimum height to ride: 125 cm.
---
#18. Accelerator
Accelerator is Universal Studios Singapore's spinner rider.
---
#19. TRANSFORMERS The Ride: The Ultimate 3D Battle
Ride with EVAC, a Transformer, as he goes on a mission to help protect the All-Spark from the Decepticons. The TRANSFORMERS ride is a thrilling ride that combines 3D graphics with motion for a thrilling adventure.
Minimum height to ride: 102 cm.
---
#20. Sesame Street Spaghetti Space Chase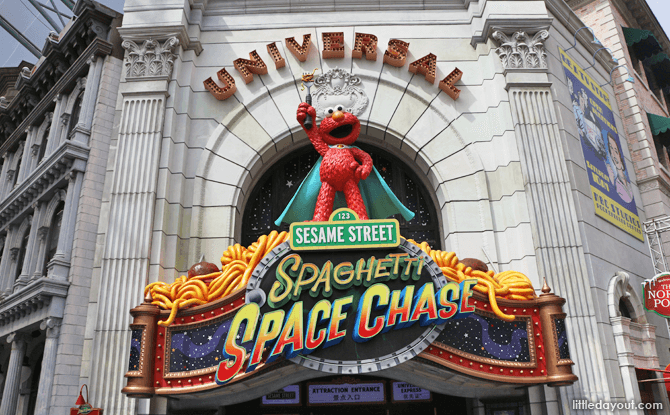 Join Elmo and Super Grover as they venture into space to save the world's spaghetti from being stone by Macaroni the Merciless. This is a dark ride that is suitable for young children.
Minimum height to ride: 92 cm.
---
#21. Lights, Camera, Action!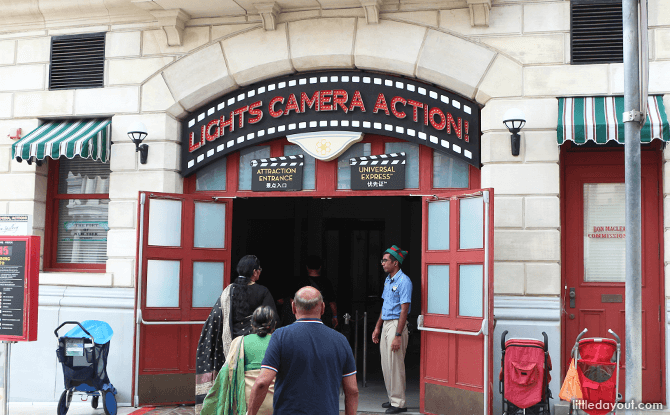 Hosted by Steven Spielberg, discover how movie magic is made on a sound stage where a hurricane is recreated before your eyes.