If you pass by the Civic District one of the evenings in September, you may notice that the facade of National Gallery Singapore has turned gold. Gold colour, of course, not literal gold. This is in support of Childhood Cancer Awareness Month.
---
National Gallery Singapore Turns Gold
The Gold September campaign is an annual initiative by the International Society of Paediatric Oncology.
Childhood Cancer Awareness Month aims to raise awareness and inspire action on childhood cancer by having landmarks and building all around the world illuminated in gold.
Other building around the world turning gold include BT Tower, London, UK, City Hall Towers, Toronto, Canada and the Chhatrapati Shivaji Terminus in Mumbai, India.
---
Gold September: Childhood Cancer Awareness Month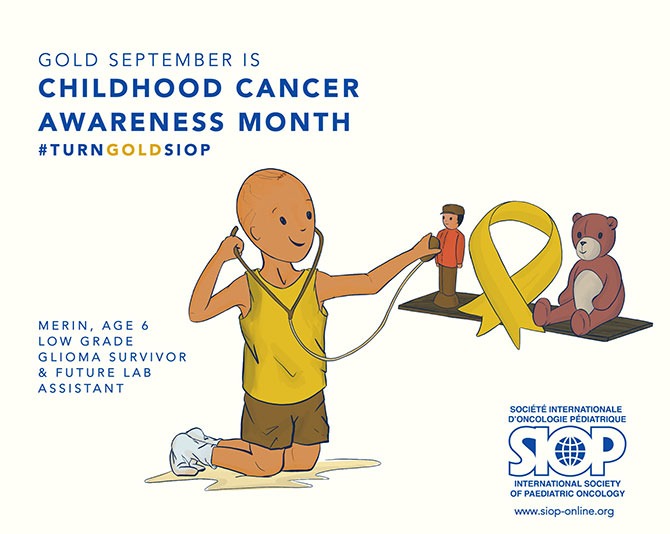 According to the American Childhood Cancer Organization, 300,000 children are diagnosed with cancer each year. In the United States, 1 in 5 children diagnosed with childhood cancer do not survive.
Below, listen to Annie Bartosz, whose brother Jack died from childhood cancer, tell her story about why she is determined to turn the world Gold In September for kids battling cancer.
Some ways to help increase awareness including using the following social media tags:
#LightUpGold
#ChildhoodCancerAwarenessMonth
#SupportKidsWithCancer
#Gold4KidsWithCancer
#Gold4Hope
According to the Childhood Cancer International organisation, other suggestions include posting message on social media feeds, displaying gold ribbons and sharing nuggets of wisdom from stories of parents, families, caregivers and survivors.
So, the next time you pass by the National Gallery Singapore lighted up in gold, take a picture and help to spread a message of support for those facing childhood cancer.