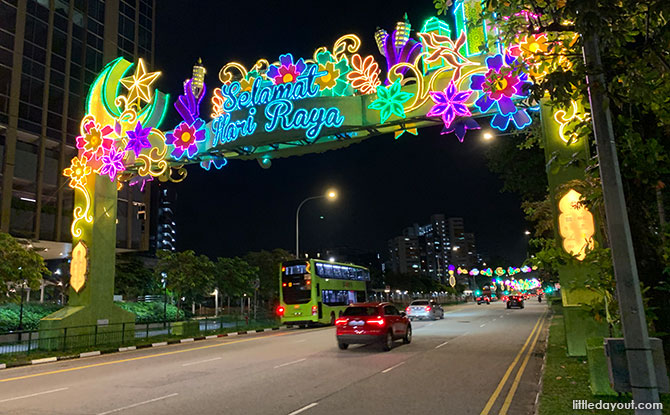 Geylang Serai is aglow with the Hari Raya light up 2022, now on till 8 May. The 1.4 km light up covers stretches of Geylang Road, Changi Road and Sims Avenue.
This year's Geylang Serai Hari Raya Light Up 2022's theme is "Gotong Royong – Unity and Resilience". This theme celebrates the spirit of the community helping one another and kindness, themes which especially resonate in light of the global pandemic over the last two years.
---
Highlights of Geylang Serai Hari Raya Light Up 2022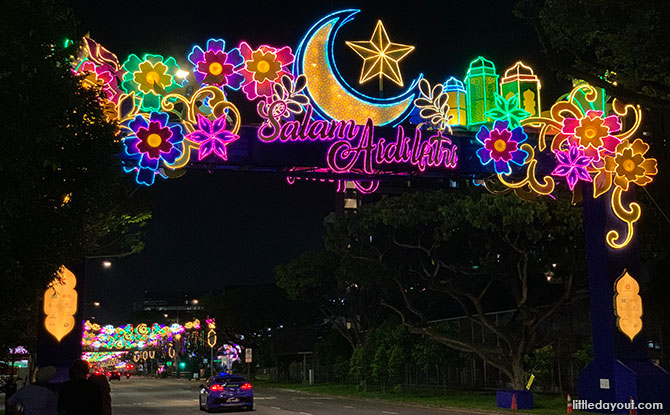 The main highlights of the Geylang Serai Hari Raya Light Up 2022 are the two main arches at Sims Avenue and Changi Road.
---
-- Story continues below --
These brightly lit arches have been decorated with symbols of Malay culture and Islam including the crescent, oil lamps and flowers.
---
What Time is the Geylang Serai Hari Raya Light Up 2022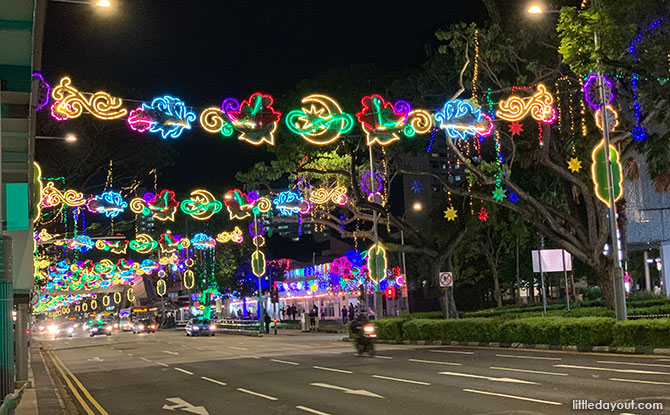 For those who wish to pay a visit to the light up to view the bright lights, the decorations will be turned on from 7 pm to midnight every day till 8 May 2022. On Fridays and Saturdays, the light-up will continue till 2 am.
What's more, on 2 May 2022, the eve of Hari Raya Puasa, the lights will be on overnight till 6 am.
This year also sees the return of the Ramadan bazaar at Geylang Serai. This bazaar had been cancelled over the last two due to the pandemic. The bazaar will take place from 2 April to 2 May during the fasting month of Ramadan this year.
Take on a virtual walkthrough Geylang Serai below.